This is a success case that reveals how an online campaign generated new customers at the same time as rewarding existing customers. Through customer loyalty rewards this brand demonstrates how they created ambassadors to help spread the promotion including their product to a wider audience. Learn how they did it and learn about the benefits.
The Client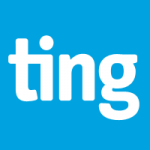 Ting is a mobile phone service provider competing in against giants such as Verizon and AT&T. In a short period of time since February 2012 the company has won more than 60,000 clients and significantly more devices.  The company equates it success to their superior customer service, fair pricing, online portal for fast and easy activation of devices, and when customers call in for support there is no mandatory maximum call time as experienced with the competition.  They have a very strong BYOD – Bring Your Own Device Program and there are no contracts, customers simply pay for what they use. They have revolutionized usability featuring usage caps and alerts and educate customers on how to avoid charges by utilizing wi-fi.
The Campaign
Ting believes in not only providing the best user experience for its large and growing customer base, they also believe in Customer Loyalty Reward and that is what this campaign is all about.  Facebook has evolved into a vibrant and helpful community for Ting customers and through this community they are offering everyone a promo code valid for $10 off the purchase of any new Ting device or $10 in service credit for customers who bring their own device. This code can be used on new AND existing accounts (if they wish to add more lines to their current account)! Plus, this code doesn't expire, so people that grab their code can hold onto it until they are ready to activate a device on their account.

The Challenge
In the past Ting has rewarded customers with Starbucks cards and the like. While this is also a worthy way to show customers you care, for this campaign they wanted it to be measurable, tied to sales and that removes the financial risk of rewarding customers with a non-product or service related item.
Equally important is their objective to grow their Facebook Community and keep this community engaged. Facebook represents a huge opportunity for Ting to educate its customers, have customers validate Ting's claims of their products and services, create goodwill and grow sales within their client families and friends networks.  To do this, the challenge becomes one of 'how to get your content in front of your fans and their friends, how to encourage these followers to like, share and comment on your content. '