Posted in: EventsUpdated on the 27/04/2016
Mother's Day is coming. This is an ideal opportunity to carry out a promotion encouraging sons and daughters to thank their mothers for all their support and unconditional love with a gift. Easypromos offers you lots of types of applications for organizing your promotion around Mother's Day. Below, we give you some ideas for photo and dedications contests, as well as some examples of real online campaigns which have been carried out on this date.

Idea 1. Mother and children photo contest
Emotion plays a very important part in the celebration of Mother's Day, and photos are very good at tapping into this emotional aspect. For this reason, photo contests are usually the most effective promotions to use on this day. Encourage your customers and followers to participate by uploading a photo of themselves with their mothers. You can ask them to stick to a specific theme, such as: a funny photo, a photo of themselves wearing their best outfits, or a photo of mother and child engaging in an activity together. Remember not to make it too complicated – you don't want to make it hard for people to take part. The best idea is to choose something that most people will already have a photo of on their cell phone, iCloud or PC.
Example 1: Quick Chef raffled two prizes among the most-voted participants in their Mother's Day mums-and-children selfie contest. The photo was easy to obtain and mums felt proud to take part. Selfies are as popular as ever, thanks partly to new smartphone features and tools, such as the selfie stick, which ensure they look more and more professional.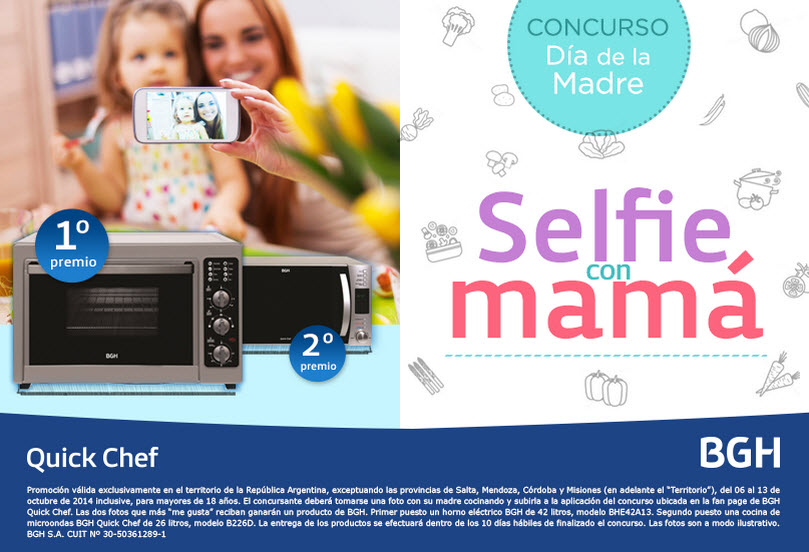 Example 2: Photos don't always have to be of people. If your product or service can be related directly with the photo uploaded by participants, don't hesitate to put it into practice. For Mother's Day the brand of butter Lurpak asked participants to upload photos of croquettes prepared by their mothers. In Spain, croquettes are much loved, especially when made by Mum. Each photo was accompanied by a text written by the participant explaining why his or her mother's croquettes were the best. These photos and texts were then voted for and the winners were awarded a wellness pack for two people – to be enjoyed by mother and son or daughter. Joint prizes are a common feature in Mother's Day promotions, as mothers love being able to enjoy their prize with their children.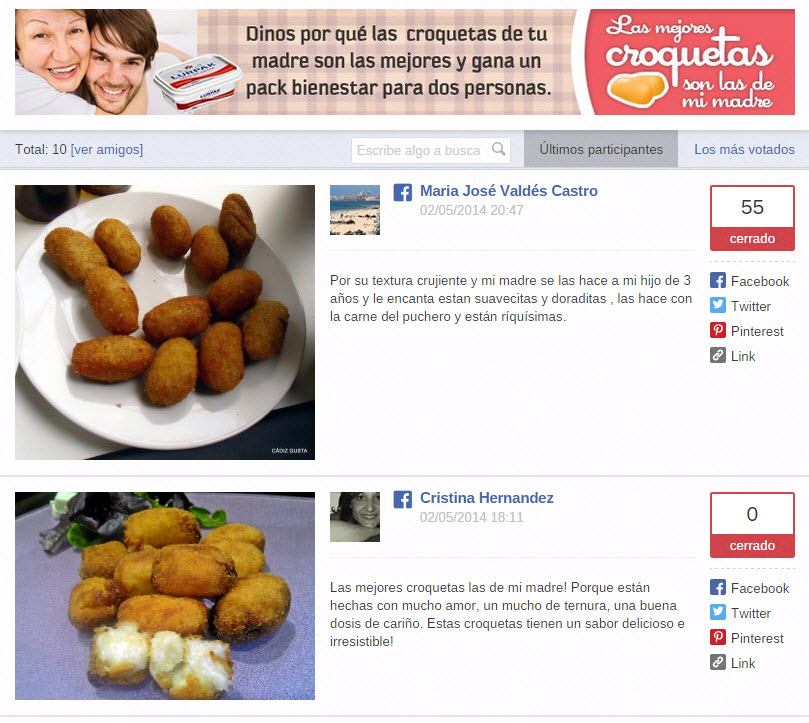 Example 3: To strengthen the bond between mothers and children, the jewellery and costume jewellery company Vidal & Vidal organized a campaign leading up to Mother's Day in which it asked for photos of mothers and children together. The prize was to become the face of the brand's online Mother's Day campaign. In this way, as well as reminding their customers of the upcoming special day, Vidal & Vidal used the promotion as an online casting to find a mother and daughter for their campaign.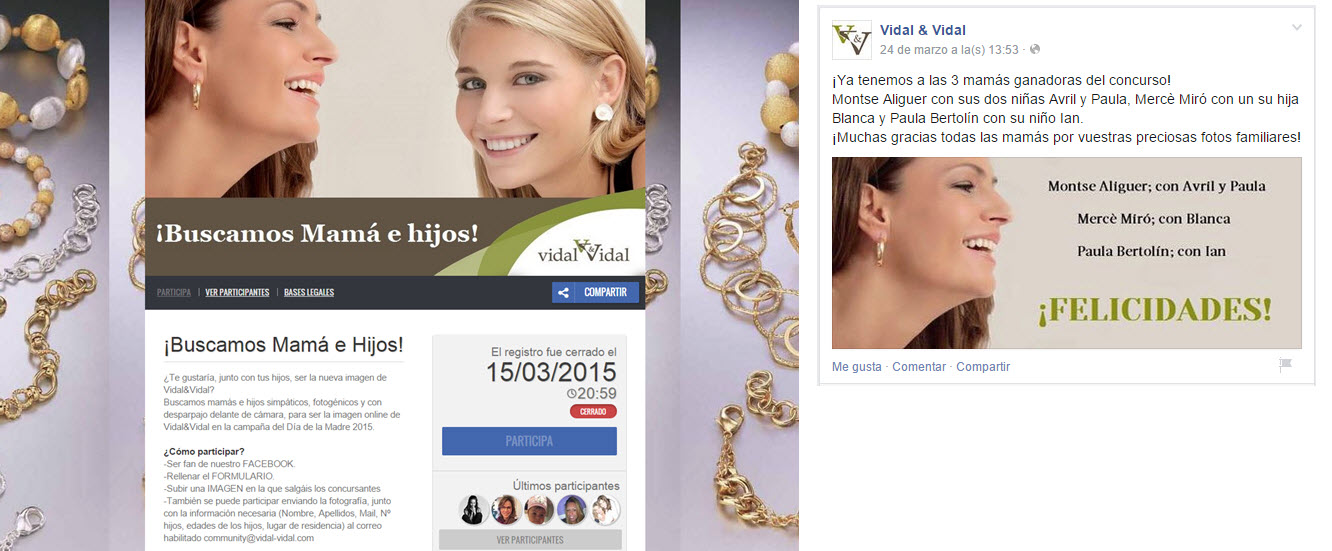 Got an idea to build a photo contest? START NOW and get the most out of this year's Mother's Day campaign!
Idea 2. Dedications to Mum contest
There is another very effective type of promotion for promoting this special day. Text-based contests can be used to prompt the public to offer dedications to Mum and to talk about the qualities of their mothers. Everyone is happy to talk about their mum, saying what it is that makes their mother unique, or thanking her publically for her love and support. Organize a text-based contest to outline the qualities of mothers and you'll see how your followers and customers will be excited to participate. Offer a suitable prize such as a double gift for mother and child, and/or an activity that both can take part in.
Example: Philips Belleza organized a text-based contest for participants to thank their mothers. A prize, consisting of a Philips product for the participant, and a bunch of flowers for the mother, was raffled among all users.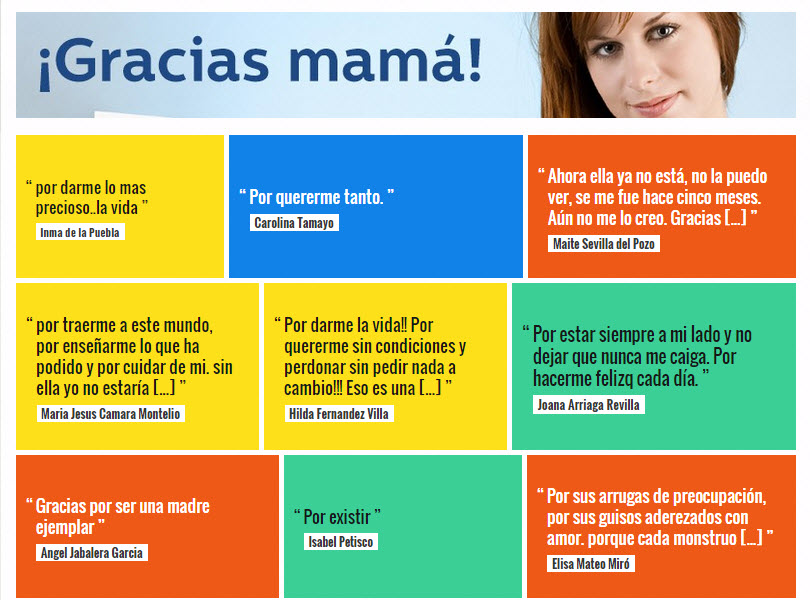 Idea 3. Directly reward mothers
If a significant part of your objective audience is made up of mums, don't hesitate to offer a gift or promotion directly to them. Reward them with discounts or small gifts if they register online or come to your store during the run up to Mother's Day.
Example: The Artea Shopping Mall organized a styling stand for women a few days before Mother's Day. Mums came to get hints and tips from expert stylists who helped them find their ideal look. The shopping mall uploaded the before-and-after photos of all the women who took part. Using the Pick your favorite online application the mall encouraged users to vote for the best change in look. A prize for two – a weekend stay in a country cottage – was raffled among all most-voted participants. Voters were awarded with entry into a sweepstakes to have the chance of winning a gift certificate.
Ready to boost your sales on this date? CLICK HERE now and build your promotion! You're 15min away from a successful Mother's Day campaign!
Idea 4. Reward mothers who are customers
One way of celebrating Mother's Day is to give away tickets for entry into a sweepstake among customers who make a purchase in the days prior. In this way, on Mother's Day you can randomly select the winners online. Use the "Customer loyalty reward" application to redeem and validate the numbers on the tickets.
Example: Women who made a purchase in Douglas Perfumeries during the days prior to Mother's Day were able to redeem the ticket in the "Validate your code" online application. By doing this they were automatically entered into a sweepstake to win a session with a personal shopper and 500€ to spend in clothing. What a great gift for mums!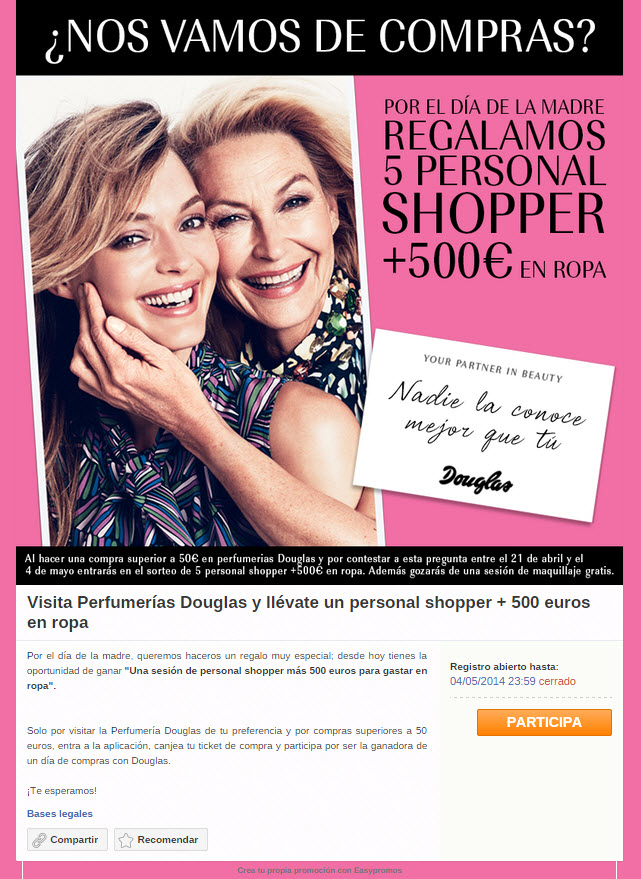 Idea 5. Sweepstake for mums
Simple works, especially if you offer an attractive prize to your objective audience.
Example: The children's clothing brand, Mayoral decided to dedicate a week to mothers. It organized an online sweepstake to give away 10 personalized beauty kits. A beauty expert prepared each treatment according to the requirements of each winner's skin. In exchange, Mayoral obtained a database of mums, which enabled it to expand its emailing list and send its catalogues and promotions to more potential customers.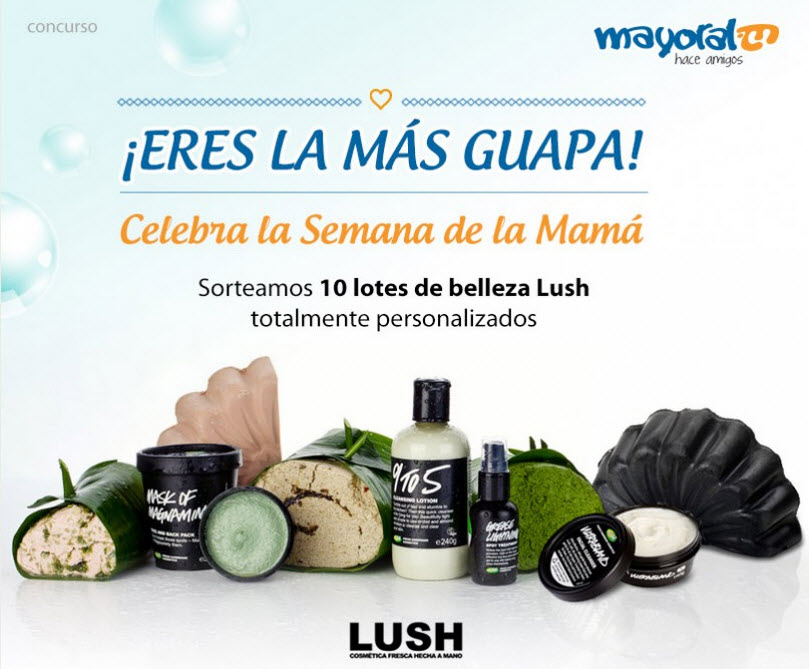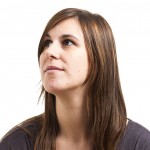 Silvia Marti Ferrer
Marketing and Customer care Easypromos' team