Posted in: Ideas for your websiteLast update: 04/01/21
In Easypromos we see many promotions every day. Since we set up the application over 25,000 promotions have been created. With this amount of information it is not complicated to detect recurring patterns and certain common practices in those promotions that have achieved most visibility. From the vantage point of privileged observers that this position gives us we want to share with you a summary of the best practices for achieving an effective promotion. For us, an effective promotion is one which gains the maximum number of fans. We are aware that this is a partial reading of the concept of 'effectiveness' but it will suffice for the purpose of this blog.

1. The prize is important
We are not revealing anything new when we say that the prize offered in a promotion or prize draw is one of the principal factors that influence participation. We can confirm that the promotions which have gained most participation have been the ones that offered the best prizes, from iPads to free flights. Depending on the value of the prize, the user will be more or less willing to participate. Our recommendation is to use simple promotions if the prize is small and more complex promotions if the prize is bigger. A simple promotion could consist, for example, of creating a promotion in which the user just has to Like or comment the post in order to participate. An example of a more complex promotion could be one in which the user must upload a video.
2. Group competitions
If you are able to offer an attractive prize then we recommend creating group competitions. In a competition the participant must make some kind of contribution which will then be evaluated by means of voting or a jury, or a combination of both. The most regular competitions on Facebook are those in which the user uploads a photo or video, answers a question, or writes a text.
One type of competition that works very well in Easypromos is where the participant is required to send in a photo of a group of people; for example: "upload a photo of the last time you went out partying with your friends". This way, just one participation is likely to attract the attention of all the people who appear in the photograph, and thus there is a higher probability that the promotion will be distributed among the friends of the participant. But be careful: it is very important not to directly encourage the contestant to invite his friends to take part in the promotion nor tag their friends as this goes against Facebook promotions policy. In this article we explain why you can't run a prize giveaway among the users who Like your page or share a post.
3. Managing the votes
The competitions in which users' votes play a part are an important source of fans. With Easypromos each participation has a unique URL and can thus be easily shared on Facebook, Twitter, or any other social network or website. However, the voting can arouse much suspicion as it is common for some users to acquire a high number of votes in a very short time. This fact generates a lot of noise amongst the participants and we know that it has caused more than one headache for many community managers.
With Easypromos we can assure that all the votes in a competition are cast by users who has validated their email address. We recommend that you avoid competitions in which the prize is given to the user with the most votes. A good practice is to select the winner from the participants who have achieved a minimum number of votes. For example: "among all the users who have obtained a minimum of 100 votes we will draw a winner…"
We hope that these recommendations to create an effective promotion have been of use to you. We invite you to follow the conversation on our Facebook wall or Twitter and create your account and begin to configure your own promotion.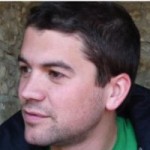 Publication date: 2011-03-15