Posted in: Applications for FacebookLast update: 11/05/17
At Easypromos we have found that one of the types of promotion that is most effective in gaining fans is the contest with votes. We also know that voting can be the source of many complaints.
Why? Because in an environment as heterogeneous and viral as that of the social networks some users have a great deal of drawing power and, in addition, they may use forums for exchanging votes or multiple Facebook accounts in order to gain more votes. When the number of votes suddenly shoots up users get suspicious and question what is happening. Comments, made by users who are not happy with the way voting is going, appear and quickly spread across the wall, and thus a promotion that should generate a positive dynamic actually produces the opposite effect.
In order to avoid these types of situations we always give the same piece of advice: Do not automatically give a prize to the most-voted entry. There are a number of valid strategies for using the public voting system. One example is to require that entries achieve a minimum number of votes in order to have the chance of winning the prize; another possibility is asking a judging panel to choose from the most-voted entries. As well as recommending these strategies, we at Easypromos have implemented a series of mechanisms for assuring that voting is done correctly:
Only users who are registered on Facebook may vote. We use Facebook's own security and authentication systems.
An entry can only be voted for once by each user.
With the Premium and White Label versions the administrator sees a list of all those who have voted for an entry. The information available to the administrator includes: profile photo, name, date and time of voting, voter's IP address.
With the Premium and White Label versions the administrator can decide that only fans may vote.
Furthermore, a few days ago we included a new feature in the Premium and White Label versions: the option of posting those users who have voted for an entry. We believe that as well as giving total transparency to the voting system, this is also a way of making the promotion even more appealing. We'll leave you with a screenshot so you can see how it looks. We hope you'll find it useful!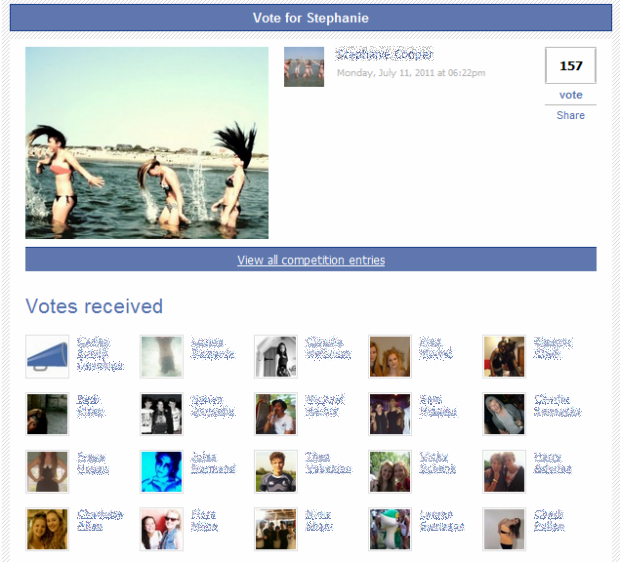 Related links: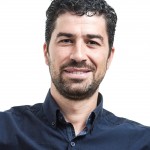 Easypromos CEO and co-funder
Publication date: 2011-07-26