Posted in: Applications for Facebook,Success casesLast update: 24/08/18
As social media is constantly changing, so is the way businesses interact with their customers online. The Facebook fan page has become a very important channel to increase engagement and loyalty.  And let's be honest, brands love showing off their number of fans. It has become the Klout score for businesses, together with the Twitter followers of course.

However Facebook is a lot more flexible in terms of communication. We have all seen our news feed flooded by friends participating in sweepstakes or have done so ourselves. Why not? It takes usually less than a minute and keeps our spirits high for a few hours while we daydream about this amazing holiday package to the Maldives or a free flight to Tokyo, or the latest Cannon camera…  And we actually get obsessed and start inviting our friends in order to increase our chances to win. So how does this translate into benefits for the brand?
Vueling, a low-cost airline, owned by Spanish carrier Iberia, saw their Facebook fans increase by over  50.000 in 10 hours.  How did this happen? Well, it is not rocket science and definitely not about buying fans in bulk, just a bit of creativity and having the right tools.
On the 24th of March, Vueling organized the "Vueling Day", consisting in a Facebook promo where 100 flights were given away. Starting at 9am and finishing at 9pm, every hour a new destination was announced and the fans were participating to win 5 return flights to the chosen city. The viral effect was out of control. We do not think there was a Spaniard using Facebook that day who did not see somewhere on the news feed that a friend was using the application. The more friends you invited, the more participations you received for the sweepstake. Conveted into numbers: 1 Like per second.
Which tool did they use? At Easypromos we supported the initiative with our White Label product.  Here are some of the decisions that were made for this particular case:
1. Configuration
Vueling created a different promotion for each destination, which was activated automatically. For example the Paris promo was active until 09:59:59 and at 10:00:00 the Amsterdam promo appeared. This automatization was a big relief for the community managers.
2. Customization
Vueling applied their brand guidelines to the icons, the name of the application and the permission screen. They used a graphic heading specifically created for the campaign and custom tailored the message posted on the users' walls when someone shared the sweepstake.
3. Simplicity
Our philosophy is simplicity. The easier it is to participate in a sweepstake, the more players you get. It took less than 30 seconds to register for the promo!
4. Analytics
Vueling had access to the list of participants real-time so they could announce the winners of the last promo just a few minutes after it finalized. When participating, users were asked for their city of origin and how did they learn about "Vueling Day" so the brand could deeply analyze the results of the campaign using the Easypromos admin tool, Facebook Insights and Google Analytics.
We would like to thank Vueling for choosing our White Label product and for letting us share with you this campaign in detail.
To learn more about Easypromos White Label, please visit: Easypromos White Label promotions: How they work and the advantages they offer
Related links
Do you need more resources, examples and ideas to configure your promotion? Read more success cases here!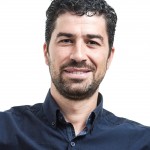 Easypromos CEO and co-funder
Publication date: 2011-09-26