Posted in: Ideas for your websiteLast update: 16/05/17
At Easypromos we have been investing all our efforts over the past 1.5 years to develop the best Facebook promotions application. We have been considering and incorporating the suggestions and feedback of hundreds of page administrators in order to keep Easypromos alive, flexible and constantly evolving. During those intense monthswe have seen over 23.000 promotions on Easypromos, a success only possible thanks to your support and loyalty.

After this journey and months of learning from you and sharing best practices about the Facebook promotions' mechanism, we would like to understand your vision on Easypromos: how do you use it, which is the most successful promo you launched, what type of contests work best for you… Just share your Easypromos experience!
If you have a blog, we encourage you to write a post on Easypromos. We give away a Basic promotion to everyone who writes a simple post. If you also include screenshots, tricks or tips which could be useful to the community of Easypromos users, then you will receive a Premium. And believe us, we know it is not easy to write a great blog post, so we will do our best to give away the maximum number of Premiums possible!
When you have published your post, please send us the URL using the Easypromos contact form and we will reply promptly. If you give us your permission, the most interesting posts will be referenced in our blog, newsletter and the rest of Easypromos' communication channels.
Creating promotions for your brand or clients is a never ending source of stories, anecdotes, stomach in knots before launches, unexpected Facebook bugs panic, fun and disappointment. The purpose of this initiative is to put together all those experiences and help us all improve. You have until the 31st of December 2011 to share yours to get your free promo.

Thank you for participating!
Related links: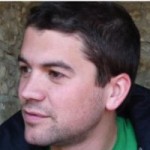 Publication date: 2011-10-25