Posted in: ApplicationsLast update: 26/02/20
Stay updated! Visit our website to learn all the features.
In this post we present the different types of promotions and contests that you can create with our platform. For each of these we provide a brief description, an online demo for you to replicate the user's experience, tutorials to help you set up the promotion more easily, a variety of case studies, and plenty of other material you will find useful. Also, bear in mind that many of these features can be combined or added on, such as the tool for randomly selecting the winner. Discover all the different types of promotions below:

1. Promotions with a direct prize and sweepstakes
This type of promotion has the following structure: A landing in which the promotion is explained. An entry form in which the user fills his or her personal information and answers the questions set by the administrator. A page on which the user is thanked for his/her participation and invited to share the promotion with friends.
Upon filling in the entry form, the user can receive a prize directly or they can be entered into a draw. Easypromos provides a tool that allows you to select the winners of the promotion randomly, as well as alternative winners. In this way, the tool provides a certificate of validity for the sweepstakes that have been carried out randomly using the Easypromos platform.

2. Create a Question & Answer contest: Trivia quiz and test questionnaire
This is a Question & Answer contest that allows the administrators to create a questionnaire with a series of questions that the users have to answer. With the questionnaire system you can carry out the following types of promotions: quizzes, tests, surveys, pools and draws, with the aim of assessing the knowledge of followers of the brand, enhancing the promotion and diffusion of a new video, and presenting the features of a new product.
Thanks to a very attractive visual design, the combination of different types of questions & answers (closed, open, sortable, rating, drop down and autocomplete lists), and a set of different customization options, this type of quiz allows a more active interaction with the fans of the followers.
Video tutorial: Learn how to create your own Quiz step by step
Discover how Easypromos Quizzes work: characteristics and complete features
Ideas on how to use a Question & Answer quiz on your Facebook page
View case study of the Quiz organized by Worldreader

3. Surveys and market research
With Easypromos it is also possible to carry out surveys and market research in order to get a better idea regarding the opinions of our customers/users. With Easypromos surveys you have a simple and fast tool to conduct a survey on your Facebook page: the viral effect of this social network, combined with a visually attracting design, will enable your survey to reach the maximum number of users. Additionally, you'll get all the information about the respondents (email, city, country, etc.) and customize the users' entry form with all the details you need. With Easypromos surveys you'll obtain valuable information about your customers and users and, at the same time, you'll increase the number of fans.
How to promote an Inbound Marketing strategy using surveys
Tutorial: How to do a Survey on Facebook
How to customize the entry form of the users

4. Coupons & promotional codes
With Easypromos it is possible to give a discount coupon or promotional code to users who take part in a promotion, which can be redeemed for gifts or discounts in the store. The coupon is an image with a message explaining which is the gift, and a promotional code consists in a string of numbers, letters, or both combined, that gives its bearer the right to a discount or free gift. To obtain the coupon or promotional code, the user must fill out the entry form with his/her details and become a fan of the Page. Once the registers is completed, the user can save, retrieve and display the coupon or code via email, PDF or printed copy.
Also, in Premium and White Label versions, Easypromos provides a Validation Portal which can be activated, so sales outlets can verify easily the codes that have been given to their customers.
Learn all the details: How to offer coupons and promotional codes in Facebook with Easypromos?
Validation portal: How to validate the coupons and promotional codes you give away in promotions?
FAQ about coupons and promotional codes.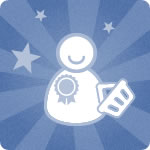 5. Customer Loyalty Rewards
With 'Customer Loyalty Rewards' promotions you'll be able to develop promotional activities aimed exclusively at the customers of your brand and products. This type of promotion is especially intended to reward customers' loyalty as a loyalty program, since it will enable you to carry out a sweepstakes among all the clients that have obtained a code in exchange for purchasing a product in your shop. Additionally, with this type of promotion you'll attract your customers to social networks and encourage them to join your online community.
Code validation: How to reward your customers on Facebook
Step-by-step configuration guide

6. Photo, video and text-based contests
Contests are one of the most commonly used promotional activities carried out by administrators via Easypromos. It is possible to hold photo, video or text- based contests with Easypromos. These contests can be set up in a variety of ways: with or without voting, for fans only or open to all, public or private entries, and so on. The tool offers many options which allow the administrator to design the contest as he or she sees fit.
We have written various articles about this; some give a detailed description of how to operate these types of promotions, while others give advice and suggestions about how to manage a voting contest without generating irregularities or complaints from participants:
How to create a photo contest in Facebook with Easypromos
How to create an advanced photo contest in Facebook with Easypromos
How to create a text-based contest in Facebook with Easypromos
How to create a video contest in Facebook with Easypromos.
How to correctly manage voting contests.
View case study of the photo contest organized by Oysho.
View case study of the video contest in two phases organized by Bruguer

7. Instant Win
With 'Instant Win' promotions you can organize a contest where only those lucky enough to enter during the period defined as a 'winning moment' will win a prize. Users will find out right away if they have won any of the prizes, so this type of promotion is specially indicated to give away several prizes immediately.
Additionally, this type of promotion can be complimented with an additional sweepstakes among all the users registered in the promotion using the tool to select the winners provided by the application.
How an 'Instant Win' promotion works: general description, available options and practical recommendations
Tutorial to set up an 'Instant Win' promotion
Frequently asked questions about 'Instant Win' promotions
Case study of the 'Instant Win' promotion organized by the Rituals fanpage

8. Photo contest with Twitter and Instagram
To make the user experience that participates in a photo contest even better, you can allow your users to participate by uploading a picture directly from their Twitter or Instagram accounts. Once the photo contest is created with the application, you will be able to link it to a hashtag which you can create specifically for the contest. All the images with this hashtag will automatically be placed to the gallery of the contest. As simple as that!
Learn how to set up a Twitter and Instagram photo contest

9. Pick your favorite Here a user can vote for an option offered by the administrator. In this type of contest, instead of sending in their own entries, users choose from a selection of alternatives provided by the page itself. This promotion works very well when a brand wishes to involve the user in the decision-making process. The set-up of this type of promotion is a little different. We give a step-by-step explanation in the following post:
How to create a 'Pick your favorite' promotion: Step by step.

10. Recruiters contest
Many administrators are interested in creating promotions where participation is limited or awarded if a user gets a new fan or brings a new participant to the promotion. In this way the virality of the action is enhanced. In Easypromos it is possible to create two mechanisms for promotions that achieve this objective whilst meeting Facebook guidelines. The first mechanism consists of a recruiting system: in order to enter, users must recruit new users to the promotion, who will, in turn, become new recruiters. The second mechanism involves creating a voting contest in which only friends of each participant can vote and the prize is drawn from among those who have a minimum of X votes. In this way we can assure ourselves that the votes for each entry come from friends of the participant, and that these friends have become fans of the page.
Learn how to create a recruiting contest step by step on the following post.
Discover all the advantages of Easypromos recruiting system.
Read the case study of the recruiting contest organized on the Jorge Lorenzo official fanpage
To conclude this review of the different types of promotions and contests that can be created with our application, it is worth noting that with the most recently updated version of Easypromos White Label, you can now completely change the look and feel of the application by customizing the CSS. This is one more reason why Easypromos is the best tool for creating effective Facebook promotions.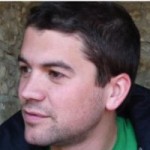 Publication date: 2011-10-17