Posted in: Success casesLast update: 08/09/17
TRYP by Wyndham just opened its first hotel in New York, located on Times Square and wanted to celebrate the occasion with their Facebook fans by offering a one week trip for two to the Big Apple with flights included and 2000USD to spend! Too bad Easypromos staff was not allowed to participate…

All the users had to do in order to participate was to answer the question "What would you spend the 2000 USD on in New York?" and invite their friends to vote the entry, which created a great viral effect.
TRYP by Wyndham chose Easypromos White Label for this action and in just 5 days achieved to duplicate its number of fans and by the end of the promo, had over three times the initial number of fans. The People Talking About statistics also had a significant increase: from a little over 300 reached a peak of over 7000!
Some of the tips we give to brands regarding the mechanism of the promotions are related to the type of contest and choosing the winner. Photo and video contests should have very attractive prizes and be focused on a specific target in order to achieve good participation results as they require an extra effort from your fans. In this case, TRYP opted for a text based contest with a voting system: "Answer a question and invite your friends to vote".

Regarding the winner selection, due to increasing fraud with fake accounts and spamming in forums in order to achieve votes, we do not recommend  giving away the prize to the person with most votes but organize a sweepstake amongst the first X participants with most votes, just as TRYP did.
Please do not hesitate to contact us for tips when creating your promo. We will be happy to assist you. Just fill in our contact form and we will get back to you.
To learn more about Easypromos White Label, please visit: Easypromos White Label promotions: How they work and the advantages they offer
Do you need more resources, examples and ideas to configure your promotion? Read more success cases here!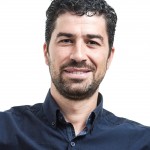 Easypromos CEO and co-funder
Publication date: 2012-01-05