Posted in: Applications for FacebookLast update: 29/01/21
From April 1, 2012 Facebook will change all pages to Timeline display mode. This change opens up a whole new horizon for Easypromos design. As we noted in our last post, Easypromos is now 100% compatible with the new Timeline. But what's more, we have been updating our platform in order to provide new opportunities for customization, making full use of all the options offered by Facebook's new design. The first of these adaptations is the chance to add customized backgrounds to your promotions. This option is available for all Easypromos versions. [See real example of a promotion with customized background images]

With this update to the platform you can give all public pages of your promotions a higher level of customization and optimize the promotion design, adding to the following background images and colors from your administration panel:
Tab page, where currently-active promotions appear
Entry form and 'thank you' pages
Entry list and simple entry pages
We give you the chance to customize these pages differently, depending on their content. In this way you can generate background images which are adapted to the visible areas in a far more specific way.
Here you have some small outlines to help you design these background images (keeping in mind that the vertical distances marked "x" are variable and that all measurements are in pixels). Also, be aware that depending on the user's navigator there may be small variations in the vertical distances between modules (distances marked in blue).
1. Measurements for the tab page:
Available for all Easypromos versions (Basic, Premium and White Label)

2. Measurements of the entry form and 'thank you' pages:
Available only for Premium and White Label promotions

3. Measurements for the entry list and simple entry pages:
Available only for Premium and White Label promotions

How do I set page backgrounds?
At the bottom of the editing form of your promotion we have added three more blocks, one for each of the pages whose backgrounds are customized.
In cases where the page is too long (if, for example, there is more than one promotion active on the tab page) and so as not to upload an image that is excessively large (and therefore heavy) we suggest you apply a gradient to a solid color at the bottom.
It is also important that if you apply this grading, the background color should be exactly the same as the final color of the grading (unlike the example below-left). It should also be totally vertical in order to avoid breaks in color (unlike the example below-center):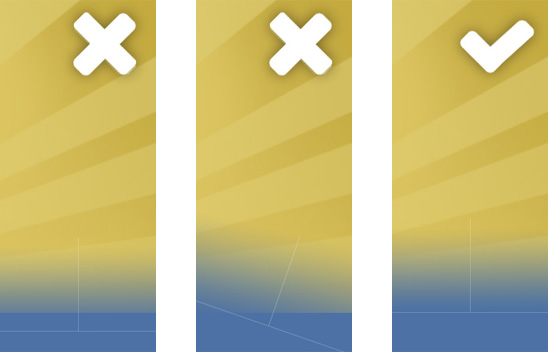 You can see how the backgrounds will look using the promotion preview mode.
What options can I set up?
For each one of the backgrounds you can:
Upload one image (JPEG, GIF o PNG), that will always be placed at the top of the page and centered horizontally. Bear in mind that if the image is bigger than 810 px it will be automatically readjusted to this size. If the image is smaller it will be kept at its original size with margins on the sides.
Specify a tiling mode (repeat the image horizontally, repeat it vertically, repeat it in both directions or in neither).
Specify a background color in HEX format (for example: "#FF0000" for red, "#000000" for black, etc). Reduced format is also allowed (for example: "#F00" for red, "#000" for black, etc). By default white will be applied ("#FFFFFF").
It is not necessary to specify all the attributes. If you do not want a personalized background image, but just a background color for example, all you need to do is leave the image field empty. In this case Easypromos will apply its default background (a texture of diagonal lines repeated in both directions) superimposed on the specified background color.

If you have various active promotions, the background setup (image, repetition and color) for the first in the list will appear on the tab page.
Naturally, these characteristics are also 100% compatible with mobile devices.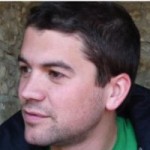 Publication date: 2012-03-29