Posted in: ApplicationsLast update: 10/05/17
One of the objectives of Easypromos is to prevent any fraudulent activities that may be attempted in those promotions created with the application. For this purpose, one of the latest features we have incorporated into Easypromos Premium and White Label allows administrators the option of ensuring that only users with accounts verified by Facebook may vote.


Facebook considers an account to be verified if it meets these 3 requirements:
The user has confirmed his/her account via SMS.
The user has registered a cell phone number.
The user has entered a valid credit card (in a Facebook Ads account for example)
As indicated by the platform itself, Facebook carries out security checks in order to guarantee that the people who use the site are real. Cell phones help us check their identity.
The main advantages of having a verified Facebook account are that the user:
Has a personalized profile address such as: http://www.facebook.com/name
Is not repeatedly shown the "security code" and is not obliged to type in the captcha letters when carrying out general actions in Facebook.
Can upload videos to their profile.
Can upload over 200 photos in their profile.
Therefore, a user who has verified their account is much more likely to be a real person and this minimizes the impact of those Facebook accounts without real identities behind them.
Facebook does not provide a number or percentage of the users with verified accounts. However, in Easypromos we have carried out tests in 4 competitions over the course of 2 months, with a total of approximately 3,000 voting users. The results have been very positive:
No reports of fake users.
No notification of users who are unable to vote because they don't have a verified account.
Fair contest results, generating a positive dynamic in the page's community.
One of the main goals of Easypromos is to offer Facebook page administrators a tool with which to create quality contests. Each day we analyze the patterns and dynamics of the competitions and try to create new features which minimize the impact of and avoid fake votes, vote exchanging and votes from false accounts. With the new system of "only verified users can vote" we make sure that behind each vote there is a real person.
So, if you want high-quality users to enter your promotion, we recommend you activate 4 options in the control panel:
Only fans can vote.
Verified users.
Note: you can limit the vote filter even further with the "only friends of the contestant can vote" option.
If you are looking to achieve the opposite with your promotion, that is, obtaining the greatest amount of participation possible without being concerned with quality of the users, we don't recommend that you activate the "only verified users can vote" option.
Lastly, in the Premium and White Label versions of Easypromos, we have introduced a feature that allows administrators to limit the number of entries per user. In this way you can control the number of photos, videos or texts that users can upload.
Related links: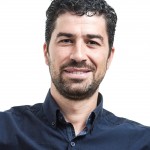 Easypromos CEO and co-funder
Publication date: 2012-07-09