Posted in: Business newsLast update: 26/04/17

The more people talk about a promotion, the more likely it is to reach new users. Therefore, with the aim of increasing user interaction in contests and sweepstakes we have added a new feature that allows comments on promotion entries.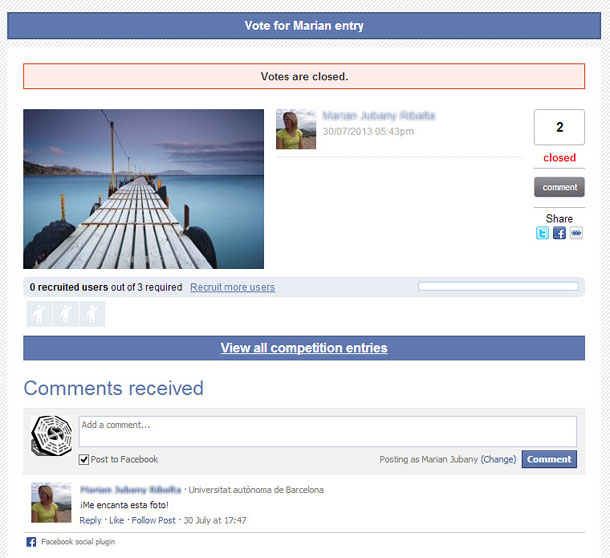 As can be seen in the above image, for each individual entry there is a screen with the following information:
Photo, text or video with which the participant has entered.
Name and photo of the participant.
Date and time of entry.
Number of votes obtained and the chance to comment and share on social networks.
Votes received, and the image of each user who has voted for the entry.
New: comments received.
We have incorporated this last section, "comments received", using Facebook's social plugin, Comment Box. The 3 main benefits of this plugin are:
– Interaction: The chance for any person – friend or acquaintance – to comment and share their opinion on the individual entry of those participating in the promotion. In this way we can encourage greater interaction among users.
– Publication on the wall:  The possibility for users to publish their comment not only in the entry itself, but also on the wall of their personal profile, thus giving maximum visibility to the promotion on Facebook and attracting new participants.
– Compatible with mobile: 100% compatible with mobile devices, via which users can comment on, or interact with, the entry.
In order to activate comments on entries you must access the administration panel and, inside the entries settings, activate the option that says "Allow comments on entries". See the image below: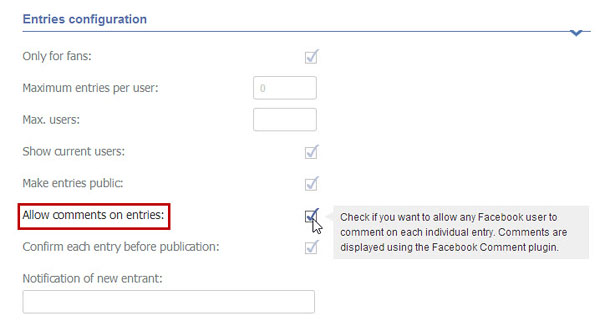 In the following link you can find a demo on how the comments on entries work.
The comment on contest entries feature is only available in the Premium and White Label versions of Easypromos.
Related links: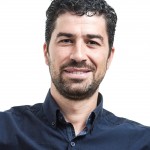 Easypromos CEO and co-funder
Publication date: 2012-10-04