Posted in: Success casesLast update: 08/09/17
The Agency

Netsense is a digital agency specialized in Mobile, Web and Social Media Marketing as well as Website design, construction and maintenance. They work with many clients and help some of them with their Facebook marketing initiatives.
The Clients
EnAlquiler.com is a Spanish real estate website where agents and property owners can post their estate for rent or sale and connect with the people who are looking for a home.
BancoSabadell is a Spanish bank. Specializing in commercial banking, it has a significant penetration in the company and medium and high level private customer market.
Kenwood is a Japanese manufacturer of amateur radio as well as Hi-Fidelity and portable audio equipment.
The Campaigns
All three clients wanted to organize promotions for their Facebook fans and create a higher level of engagement.
EnAlquiler.com organized a photo contest asking their fans to upload a photo of the ugliest object from their home, which would be exchanged for an iPad after a draw among all participants.
Banco Sabadell opted for a co-branding campaign with one of the biggest daily newspapers in Spain, La Vanguardia. The participants had to comment with the name of their favorite tennis player and a photo of themselves with a tennis racket in order to enter the draw for 30 double tickets to the famous tennis tournament Conde Godó held in Barcelona as well as one trip to attend the Grand Slam final in London.
Kenwood decided to opt for a text contest and asked fans to register the title of their favorite song under the theme of "What do you listen to while driving". The winner was taking home a Kenwood stereo set.
The solution and best practices
In all three contests, Netsense opted for the Easypromos Premium application, which complies with all Facebook guidelines. It allowed a lot of design creativity as well as tools to customize the dynamics of the promotions. Some of the keys to success were:
Being very clear about the rules of the promotion in the contest description.
The community management during the campaign.
Promoting it on the Fanpage itself and via Facebook Ads.
Using the Administration Panel to control participation and adjust options if necessary.
The Benefits
New fans: Banco Sabadell got 2293 new fans in a week!
Engagement: When a user becomes a brand's fan or follower, it means that there is an affinity between this person and your brand but you need to build a trust and provide incentives so those fans who are probably existing clients continue purchasing your product or using your service. Giving them the chance to give feedback or participate in something entertaining is a way to do it.
User generated content: A Fanpage requires quality content and  the brand's marketing department provides most of it. Organizing an event/promotion also gives you the chance to  let clients/potential clients give feedback and at the same time generate content which will increase the popularity of your page, retain existing fans and attract new ones.
Do you need more resources, examples and ideas to configure your promotion? Read more success cases here!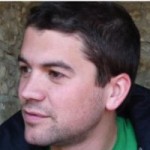 Publication date: 2012-11-28