Posted in: Business newsLast update: 10/05/17
Easypromos has grown to be what it today is thanks to all of you who are using our applications and the amazing word to mouth effect that you have created. So we wanted to thank you by giving you the chance to become an Easypromos affiliate. This program is not meant to be used just by agencies but also by any individual who is happy to recommend us. Now you can also be economically compensated for your recommendation.

At the same time we do not want this program to become reason for spamming contacts with using the application so we have created a list of requirements and guidelines:
Entering the affiliates program is free of any cost
Affiliates sponsor their contacts so they become Easypromos clients: there is no need of initial purchase, the sponsored client can just use the first free Basic application.
The person who answers to any responsibility that may arise from the sponsorship will be considered the affiliate
If there is a purchase (upgrade from Basic to Premium or a purchase of Premium directly), the affiliate will receive a First Commission of 30$ and a commission of $10 USD (the Second Commission) for any proceeding Premium promotions or upgrades/updates which are carried out in the same Facebook page that generated the First Commission
The payment of commissions will be carried out at the end of each natural month, whenever the total amount exceeds 100$.
Mass sponsorship of people/companies which don´t belong to the circle of contacts of the affiliate is strictly forbidden, meaning that no technique that could be considered spamming or unauthorized publicity can be used.
Easypromos reserves the right to cancel affiliation commissions when it observes a fraudulent or improper use of the affiliation system.
You can register at our affiliates page and contact us with any doubts.
Related links: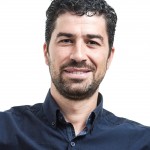 Easypromos CEO and co-funder
Publication date: 2012-12-28