Posted in: Applications for FacebookLast update: 11/05/17
One of the most desired features by Facebook page administrators is the 'multi-like'; i.e. including an option at set-up to oblige users to 'like' more than one page in order to take part. To meet the need for a 'multi-like' without violating the Facebook guidelines, Easypromos offers a system of recommended pages.
Note: This feature has been replaced by "My networks" tool, which permits the administrator to recommend all the Facebook pages and Twitter profiles to the participants.
Much to our regret, the answer is always the same: Facebook does not permit this type of operation. Nothing can be done about this, as the guidelines do not leave room for doubt:
Policy: https://developers.facebook.com/policy/
Clause: IV.4.c
You must not incentivize users to Like any Page other than your own site or application, and any incentive you provide must be available to new and existing users who Like your Page.
This means that when a user wants to enter a promotion, we can show them a list of recommended pages which they can 'like' without any obligation or incentive.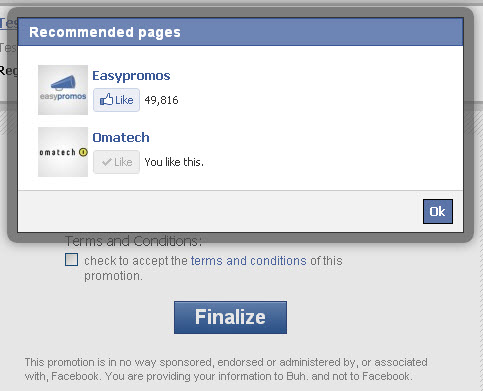 Furthermore, since the last update, the administrator can know how many users have 'liked' each of the recommended pages. This is a much appreciated statistic, especially in promotions where various brands are combined. For example, media (press, radio or television) that offers its Facebook page as a way of providing extra visibility to its advertisers. The administrator can obtain this statistic from the administration panel, on the screen in which the list of participants appears.
So, with the Easypromos recommended pages system, not only do we comply strictly with the Facebook guidelines, but we also offer you a highly relevant statistic for establishing publicity agreements, specifically how many 'Likes' a recommended page has obtained through our promotion. We hope this will be useful to you.
If you want to set up "recommended pages" feature, click on this link.
Related links: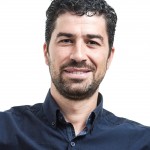 Easypromos CEO and co-funder
Publication date: 2012-12-20