Posted in: Applications for Facebook,Business newsLast update: 11/05/17
One recurring element in the updates and improvements of Easypromos is our aim to offer administrators complete control over their promotions. With this idea in mind, we have launched a new option that permits administrators to decide if they want the promotion to appear in the public list of Easypromos promotions.
As many of you know, all Premium and Basic promotions created with Easypromos appear on the following page: https://apps.facebook.com/easypromos. In fact, there is also the possibility to feature a promotion so that it appears in the top positions. The public list of promotions is a page which is checked daily by tens of thousands of users, and it has therefore become a very powerful channel for giving visibility to promotions.
Now, we know that many administrators don't want their promotions to appear in the public list because they prefer for the promotion to be publicised via other channels. So, from today, we have incorporated the option to "I want to appear in the public list of Easypromos promotions". To select this option, just access the 'Promote' section and check the following box: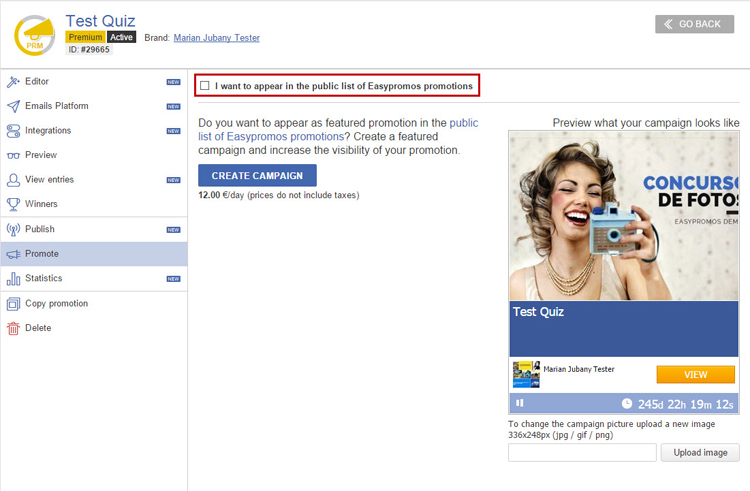 Related links: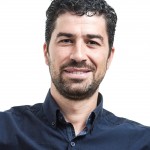 Easypromos CEO and co-funder
Publication date: 2012-12-27