Posted in: Success casesLast update: 25/04/17
The Client

Oysho, one of the brands from the Inditex group, offers collections of women's underwear, lingerie, homewear and beachwear.
Oysho Facebook page: 416,380 fans (12th March 2013).
The Campaign
Under the name "Lovely Parents", the aim of the campaign was to increase the number of fans and create  engagement with the followers of the page. The promotion consisted of a multilingual photo contest where users had to upload an old picture of their parents. The campaign lasted 25 days, during which the followers of the page had the possibility to send their images. Among all the pictures received, five finalists were selected by a jury, who won as a prize a Canon G15 digital camera.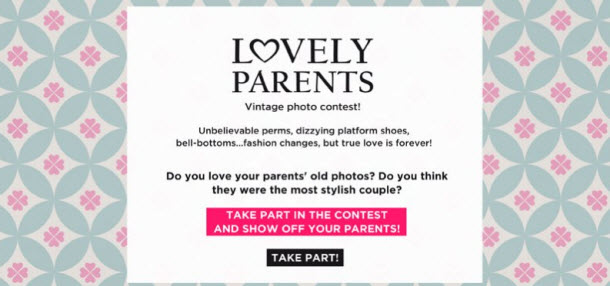 CHALLENGE:
Running a photo contest in a global Facebook fanpage with followers who speak different languages and come from different countries. The photo contest had to host the pictures of all the participants, regardless of their language or origin, but at the same time give a personalized and unique experience to the user, showing the contest in their language. 
The Solution
Oysho published the contest on its Facebook page and filtered the promotion by country in order to limit participation to the users from Spain, Portugal, Germany, Great Britain and France.
Thanks to the multilingual support of Easypromos White Label solution, same contents were shown in each of these languages, depending on the language the participant had configured for their Facebook profile.
To disseminate and give the promotion maximum visibility, Oysho used their own means of communication to inform their users about the contest: social networks (Facebook and Twitter), newsletter to their database, communication on the blog, and even a direct link to the promotion from the main page of the Oysho website. All these communications were also customized depending on the language and origin of the user.
The Benefits
The campaign achieved a total of 4,694 unique participants, all of them contributing with their own picture.
By setting up a single contest, a unique database with all the registered users was obtained, as well as a single photo gallery. Furthermore, it was also possible to offer the user a personalized experience regarding language and contests in their country and language.
Other case studies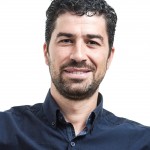 Easypromos CEO and co-funder
Publication date: 2013-03-13