Posted in: Applications,Applications for FacebookLast update: 18/12/19
To get more control over the stories that they want to see, users will be provided with different feeds to check the things they care most about. This will allow to have a cleaner News Feed. But the most relevant change introduced by Facebook has to do with the visual part: images will be given an outstanding attention, by presenting larger pictures, and thus making the sharing action a more visual and engaging experience for the user.
In Easypromos we are prepared for these changes and we have already incorporated the improvements provided by Facebook to get the most out of new Facebook News Feed: you can upload images of 200x200px for the promotion publication on News Feed. As Facebook is doing this slow rollout, the stories you or your users publish will be optimized on the News Feed, emphasizing the graphic image of your promotion. The specifications are already included in our material guidelines to create promotions with Easypromos.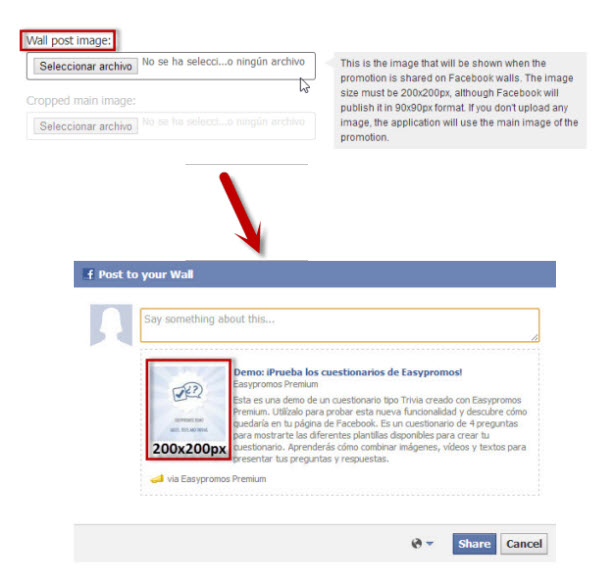 Publication date: 2013-03-08