Posted in: Success casesLast update: 15/07/20
The agency

Club Creació & Comunicacio is a graphic design and communication agency which offers digital marketing services to their clients, and more recently, social media strategy support. For our Facebook promotions we always count on the expertise and knowledge of the Easypromos team.

The Client
Fujifilm Europe, branch office in Spain, has specific chains Centro Fuji in Spain, formed by 170 specialized photography companies, which offer a wide range of printing products, as well as photographic and study material.
In order to foster this network and attract a young public, we started the presence in the social networks, focusing on the creation of two Fanpages with a lot of interaction and constant promotions: Centre Fuji and Centro Fuji, for Catalonia region and the rest of Spain.
The Campaign
In order to boost this objective, we run a Photo Contest on the Street Photo topic, offering amazing prizes to the winners, which consisted of high range cameras, as well as the new instant camera INSTAX and packs of free copies. All of these prizes were valued at 1,500 €.
The contest lasted 45 days and started a month after launching the two Facebook fanpages.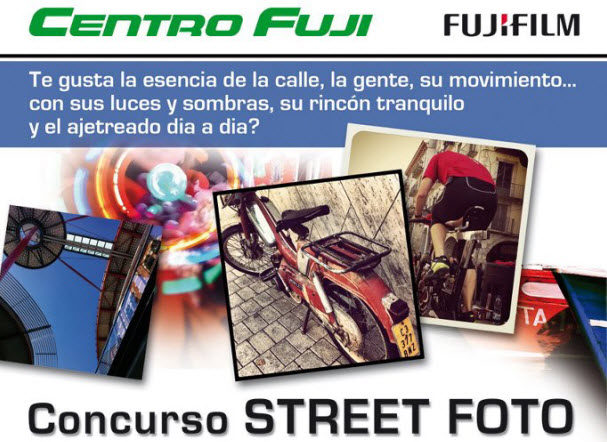 The Challenge
The main goal was to attract fans to the page and, at the same time, involve the stores in the promotion, by providing participants and becoming the collection point of the prizes. To do so, they relied on QR codes in their display windows.
The solution
In order to carry out this promotion Easypromos Premium version was used, with multilingual support for the Street Photo Contest, depending on the language the user had configured in their Facebook profile.
We created a Photo voting contest and chose a combination of prizes, aimed at motivating the votes but without conditioning the voting process. Therefore, a minimum of 25 votes were required to become finalists from which a professional jury selected the first 10 winners.
The benefits
Increase in the fans database: 4,000 new followers for the Facebook page of Centro Fuji and Centre Fuji.

Weekly reading with peaks of 15,000.

Testimonial
"Easypromos is an open team with a big expertise on marketing, which makes the task to find the most appropriate solutions for your objectives easier. Their technical and personal support has been the key to success in all our promotions. We recommend Easypromos to those looking for excellent results".
Cristina Alsina
Marketing Manager, Cub creació & comunicació
Other case studies: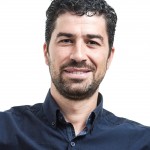 Easypromos CEO and co-funder
Publication date: 2013-06-13