Posted in: Applications for facebookLast update: 20/04/18
You have answered each of the interventions of the fans of your page. You have performed an in-depth analysis with the analytic variables provided by Facebook Insights, and you know when it's the best time and the frequency to post on your wall. You have a perfectly defined content strategy in line with the values of your brand. The fans counter of your page is increasing little by little, which is a reflection of a constant work, no matter your holidays, nights and weekends. You are happy but want more.

In the following, we explain two solutions to boost your page:
1. Organize a voting contest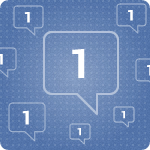 Voting contests become one of the most effective ways to give your page more visibility and that way attracting fans: as participants want to get votes, they'll have an incentive to share their entry among their relatives, friends and acquaintances. The concept is very simple; however, the keys to make your contest a success are as follows:
Do not give an automatic prize to the most voted entry. In such a massive environment as Facebook, you'll always find someone who will be able to accumulate a lot of votes in a very short time. It's a recommendation we have repeatedly talked about  (we've even written a FAQ), but it's important to keep it in mind, since you'll avoid your participants to be discouraged if they see another user with a big amount of votes and, additionally, you'll prevent disputes about cheating  users.
Make the users become fans of your page in order to vote. This is the small detail that will help your fanpage increase. The effort to vote is smaller than the effort to participate, therefore, it's quite normal to have much more voters than participants, there's clearly a multiplicative effect.
In voting contests it's necessary a more intensive supervision. We know from our experience that this type of contests generates more questions from the users and more activity on the wall. There needs to be a bigger effort of community management. This is one of the reasons why voting contests have a bad name, but we can state that there are fewer ways as effective to boost your Facebook page than voting contests. 
2. Organize a recruiting contest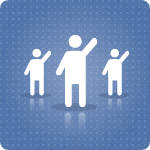 A user receives an incentive to bring new participants to the promotion. This is the essence of recruiting contests. In this type of contest, the participant's action doesn't end with the registration form, but once the user has provided their details, they have to focus on making their friends register in the promotion.
The same principles which we have applied in voting contests also regulate recruiting contests. That is, we'll never give an automatic prize to the participant who has obtained the biggest number of recruited users. The number of recruited users can be part of the conditions to get the prize but it will never be the only condition.
Recruiting contests of Easypromos strictly accomplish Facebook guidelines regarding pages and promotions, since they follow the instructions on Facebook's "personal reward" idea very carefully.
Do you want to see an example of a recruiting contest? We explain you how Cebado increased in more than 1.000 the number of fans of their Facebook page, thanks to the Fan get Fan contest of Easypromos.
We recommend using the Easypromos system to select the winners randomly, both when creating a voting contest as well as if we have organized a recruiting contest. The same application will allow us to use filters to select the possible winners depending on the number of votes or we'll have the possibility to give variable participations, depending on what each user has achieved. For instance, the following techniques can be used:
I want to run a draw among all the participants who have obtained a minimum of votes or recruited users.
I want to run a draw where additional participations are assigned depending on the number of votes or recruited users obtained.
In conclusion, in campaigns where the main objective is to gain new fans, we suggest to use techniques where users receive direct incentives for helping spread the promotion. That is, participants become a source of micromarketing in our Facebook page.
Related links: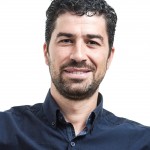 Easypromos CEO and co-funder