Posted in: Success casesLast update: 25/10/17
The Client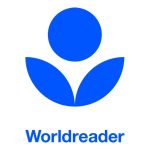 Worldreader is a non-profit organization based in San Francisco, Barcelona, Accra and Nairobi, with the aim of providing children and their families in developing countries access to books.
This way, Worldreader is changing the way in which people in developing countries read: thanks to the reduction in the costs of technology, thousands of children have access to a digital library by putting e-books and e-readers into their hands.
During the first years, Worldreader has reached almost 12.000 children with over 609.000 electronic books in eight African countries.
Worldreader Facebook page has more than 55.000 Likes with an international community.
The Campaign
Coinciding with the World Book Day (23rd April), a Multiple-choice Personality Test under the name 'What's your Book DNA?' was launched, which consisted of a 5 question quiz (with only two answers). Participants could double their possibilities to win if they encouraged their friends to participate.
Winners were entered into a prize draw for the chance to win 5 Kindles that contained the same books that are read by the children of our programs, amongst them the best titles of African authors.
The campaign started the same 23rd April and was active until 1st May.

The Challenge
The main objective of this campaign was to grow the community on Facebook. Since it's a NGO aimed at making reading available to people, it was essential that the topic of our campaign had to do with literature, books and reading. Therefore, we designed a campaign related to books but, at the same time, we didn't want to develop a campaign aimed exclusively at reading lovers, but we wanted to reach a wide range of people.
The five questions, with two closed answers each, were presented in a very visual way. Questions had to do with the participants' character, their preferences and likes, etc. Depending on the participants' sex, the result consisted of a character of universal literature. Some of these characters were: Pippi Longstocking, Hermione, Don Quixote and Harry Potter.
The participants who recruited two friends to enter the contest (two by two), had more chances to win. The selection of winners was done at random.
It's a technology NGO, so their challenge was to grow their community and create engagement.
The solution
Since we are a young NGO, we don't have resources to develop our own applications for big campaigns on Facebook. With Easypromos we could see that applications can be easily customized by choosing between a wide range of templates and possibilities.
Thanks to the Easypromos Quiz application, we could create our Book DNA Quiz in a very visual way. Additionally, we could set up individual results for each participant depending on their choices and match them with their profile: each participant belonged to a literary character depending on their gender and answers of the quiz.
Together with the Quiz, we ran different Facebook Ads and promoted posts, which helped spread our campaign.
The benefits
Participation of 1,424 people

Increase in the number of Facebook fans: 15,069 new fans obtained

Facebook page visitors: over 8,000 in a week

Visually attractive application with a customized and exciting result

Testimonial
"We are very happy with the results of this campaign. It's a very intuitive platform that enables not only to run campaigns, but also to make it go viral and, additionally, analyze the results obtained at the end of the campaign. We want to thank Easypromos team all the support offered at all times".

– Nadja Borovac –

Marketing Manager
Related links: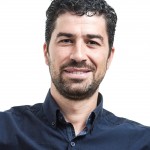 Easypromos CEO and co-funder