Posted in: Business newsLast update: 30/08/21
With over 100,000 users, Instagram platform recently launched the opportunity to record videos up to 15 seconds. In Easypromos we have already implemented video support for Instagram videos in our platform and we have integrated videos into our video contests application on Facebook. How? Just tag an Instagram video with the #hashtag of your campaign and it will automatically appear in the video gallery of the contest created with Easypromos.

How does it work?
This new functionality increases the capabilities of our Instagram/Twitter module. Until now, this module was complemented with our photo contest application, so that a user could submit a photo to the contest on Facebook or using their Twitter or Instagram account. In this case, users had to tag a photo with a #hashtag.
When you create a contest with Easypromos in Premium or White Label version you can decide if you want your users to participate by submitting a photo, a video or a combination of both a photo and a video. If you indicate that users can participate with a #hashtag, then all videos and photos tagged with this #hashtag will appear in the contest.
We have an online DEMO to see what a video and a photo gallery looks like. You have also the opportunity to test the DEMO by submitting a video with the hashtag #easypromos.
Benefits
Video contests on Facebook are a very attractive type of contest but, at the same time, they can represent a barrier to participation, since video production means a bigger effort on creativity and post-production video.
Instagram video support provides a series of benefits that can help overcome this barrier:
Immediacy: users always take their mobile phones with them, increasing the possibility to make a video.
Quality: Instagram is famous for its advanced filters. The same filters are included in Instagram videos.
Ease of use: Entering a video contest created with Easypromos is as simple as tagging an Instagram video with a specific hashtag.
Some ideas
We recommend video contests with Instagram for promotional actions of events, such as:
Video contest of a concert. Users record short videos of the concert and submit their videos to the Easypromos gallery and tag them with a #hashtag.
Are you organizing a speech or a talk? Indicate a #hashtag to your audience and all the photos and videos of the users will appear in a gallery on your Facebook page.
Ask your customers to give a short opinion about your product. Ask them to record less than 15 seconds of video and tag it with your #hashtag. These users will be able to invite their friends to vote for their video.
How do I start?
In order to active the Instagram video support, you need to set up a video contest and specify in the advanced settings the #hashtag you'll use to import the Instagram videos. We explain how to set up the video contest.
Related links: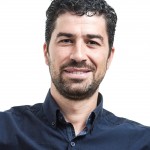 Easypromos CEO and co-funder
Publication date: 2013-07-09