Posted in: Success casesLast update: 07/09/17
User generated content (UGC) can help you keep your different channels active with original and different content. In this case, Bruguer collected the video entries from all participants uploaded via Facebook and YouTube in a gallery and then organized a voting contest to choose the finalists. Keep reading and get to know more about the case…
The Agency

Houser & Houser is an online and social media marketing agency that provides its services to all kinds of businesses. It offers a complete catalogue of online services all over the world. Within the social media strategy that it offers to its clients, it always includes Facebook promotions, for which Easypromos is its most trusted partner.
The Client
Bruguer, the Spanish market leader in decorative paints for the home, belongs to the Dutch multinational AkzoNobel. The brand maintains a strong presence on social media, involving all the online platforms in a comprehensive communication strategy, always with the omnipresent leitmotif of color.
The Campaign
The decision was made to carry out a video voting contest which any user could enter thanks to the lack of technical limitations. The videos had to be titled "Fill your world with color" and include the brand logo in the image for at least one second.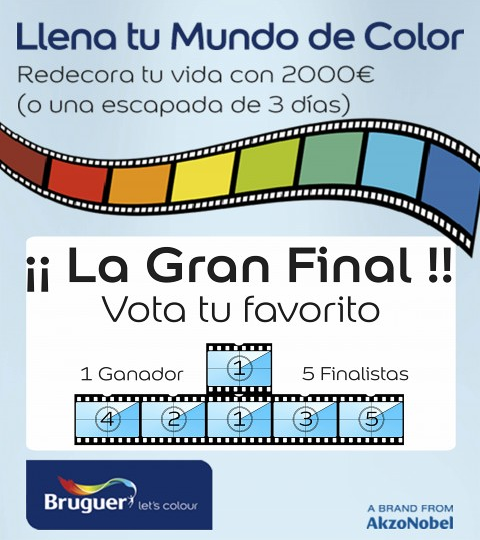 The prizes were enticing: 2000 euros for the overall winner and a weekend away for the five finalists. The contest developed in various phases over an eight week period.
The Challenge
The challenge of the campaign was to combine Facebook and YouTube and globalize the brand's social campaign. As such, the objectives of the campaign were summarized in two main points:
Increase in the number of fans of Bruguer's Facebook profile.

Quality audiovisual content to supply the brand's YouTube channel.

The Solution
The contest was technically difficult to implement since it was composed of two phases:
A first phase in which each participant could progress in the contest by collecting a minimum of 20 votes.
A second phase, with five finalists chosen by a specialized jury from among all who had successfully passed the first phase, and a popular vote to dictate the final winner.
Despite the limitations, the Easypromos Premium subscription was chosen. The flexibility of the platform, together with advice from the Easypromos team, enabled the promotion to be developed and carried out without complications. See an online demo of a video contest created with Easypromos.
The Benefits
The two targets were far surpassed:
Almost 4,000 new fans for Bruguer's Facebook profile.
36 participants, of which 11 were considered of a high audio-visual quality by those in charge of the brand.
Testimony
"The Easypromos Premium tool is very flexible, and adaptable to any type of contest or promotion. With the help of the Easypromos customer service team, we were able to organize the contest using the platform, releasing us from the need to program it ourselves. This saved us a lot of time, work and money."
-Alejandro Casero-
Partner in Houser & Houser
Do you need more resources, examples and ideas to configure your promotion? Read more success cases here!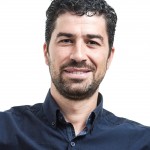 Easypromos CEO and co-funder
Publication date: 2013-10-17