Posted in: Success casesLast update: 03/07/20
When you plan a Halloween campaign, don't just think about this year's sales – look ahead to the future! Use Halloween promotions to learn more about your clients and leads, their tastes, preferences, and shopping habits. Then apply that information to your marketing and sales strategies. Here's a great example of how a candy company used a Facebook survey to get intel on their customer base.
It's easy to get caught up in the fun and excitement of Halloween promotions. However, remember that every campaign should have a clear goal. For example, you might want to increase sales, grow your online audience, or learn more about your customers. If the final option applies to you, then a social media survey may be the solution. Connect with your followers, offer them some seasonal entertainment, and reward them for sharing information. In this post, we've shared one of our favorite examples: a fearsome Facebook survey for Halloween.
The Agency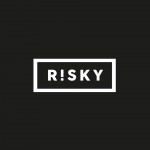 Risky is a marketing agency from Valencia which specializes in digital content. They develop strategies to create the perfect connection between brands and followers, using design and text to maximize interaction. Their combination of creativity, effort, and dedication is the key to generating active, loyal communities of followers.
The Client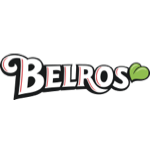 Belros is a Spanish company which markets and distributes candies, sweet snacks, and other food products. It is currently the leading European brand for entertainment foods, accessories, and celebration supplies. The company has a team of over 1,100 people, with more than 300 points of sale within Spain.
The Campaign
Belros and Risky wanted to develop a fun, creative Halloween campaign. So fans were invited to complete a Facebook survey to find out which classic Halloween character they were. At the end, participants had the chance to win one of four packs of Halloween sweet treats in a final prize draw.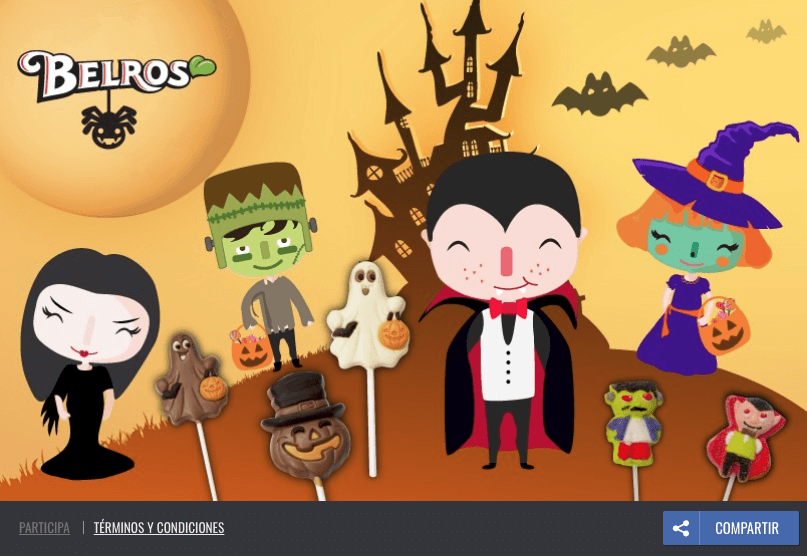 The Challenge
The main campaign objectives were:
Increase followers and engagement in a fun way.
Promote sales of Halloween products.
Learn more about customers, and detect consumer behavior and preferences.

The solution: Facebook survey
The brands chose EasyPromos White Label to carry out their Halloween Facebook survey. They chose a question and answer format, and kept the survey to just four questions long. There were no correct or incorrect answers. Instead, users just chose their favorite answer to each question. Entertaining images and a customized design made the promotion even more attractive to participants.
The Benefits
A total of 1,627 users took part, reaching a maximum of 762 participants in a single day.
The Belros Facebook Page added 3,000 new followers.

Testimonial
"The EasyPromos White Label platform is very flexible. It has enabled us to adapt all types of participatory actions with our fans. The technical team and customer service department are both excellent, always ready to help resolve any queries immediately, even adapting our ideas to the available formats of their platform."

Ready to set up your own Facebook survey? It's free to create an Easypromos account and start drafting promotions.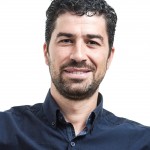 Easypromos CEO and co-funder
Publication date: 2013-11-26