Posted in: Success casesLast update: 07/09/17
This case study explains how a sweets company carried out a survey on Facebook for Halloween to detect preferences and likings and consumer behavior.
The Agency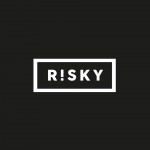 Risky is a Valencian agency specialized in the creation of content for digital environment. They execute strategies which guarantee the perfect connection between brands and followers, paying special attention to the design and language in order to achieve the interaction goals. The combination of creativity, effort and dedication is the key to generate communities with numerous followers loyal to our customers.
The Client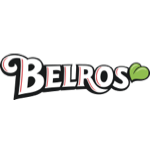 Belros is a Spanish company that markets and distributes candies and sweet snacks, as well as other food products. It is currently the leading European chain in entertainment foodstuffs, accessories and celebration supplies. The company has a team of over 1,100 people, distributed across more than 300 points of sale within Spain, and in its management and logistics center.
The Campaign
To provide a fun, creative boost to the Halloween campaign, an action was carried out in which fans were given the chance to complete an attractive and enjoyable survey on Facebook to find out which horror character matched their answers. Once this was finished, four packs of Halloween products were raffled among all the entrants.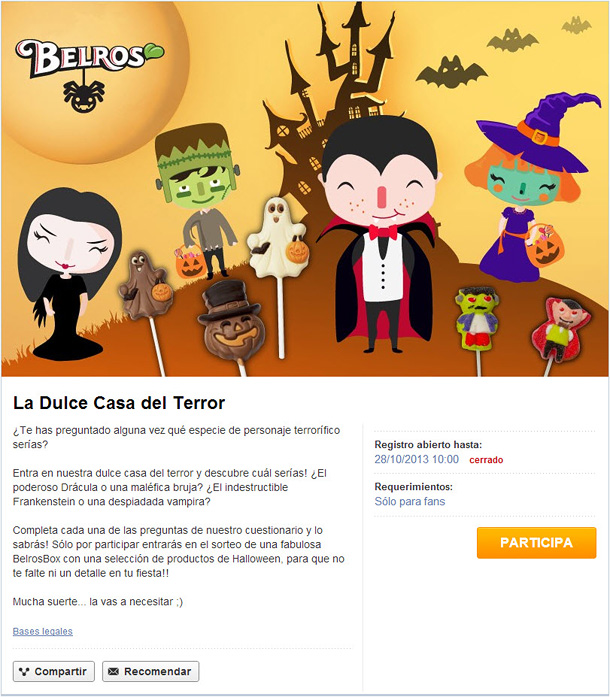 The Challenge
The main campaign objectives were:
To increase the number of fans, and strengthen fan engagement, in a fun way.
To promote sales of Halloween-related products.
To gain more knowledge about customers, and detect consumer behavior and preferences.

The solution
EasyPromos White Label version was selected to carry out the survey on Facebook. The questions and answers format was chosen, via a questionnaire containing four questions and four answers. There were no correct or incorrect answers: rather the user had to choose their favorite option. Thanks to the design of the page and the option of adding images, a very attractive and fun result was achieved.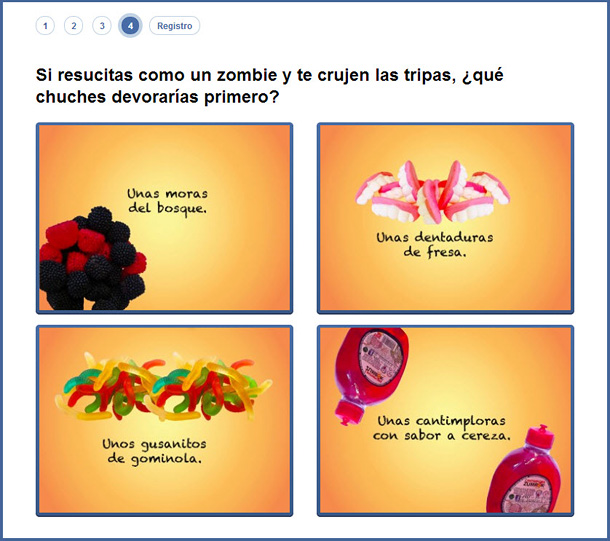 The Benefits
A total of 1,627 users took part, reaching a maximum of 762 participants in a single day.
Increase in the fanbase: 3,000 new followers of the Belros Facebook Page.

Testimony

The EasyPromos White Label platform is very flexible. It has enabled us to adapt all types of participatory actions with our fans. The technical team and customer service department are both excellent, always ready to help resolve any queries immediately, even adapting our ideas to the available formats of their platform.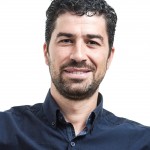 Easypromos CEO and co-funder