Posted in: ApplicationsLast update: 02/07/20
Have you launched a photo contest on your Facebook Page and would now like to embed it in your blog to give it greater visibility? Would you like to organize voting photo or video contest in your website? Easypromos' Widget Media enables you to embed and display a gallery of contest images on any website, blog, online store or microsite. With Widget Media you can extend the impact of your contest by reaching all the visitors to your website, thus making it an excellent new tool for dynamizing the page and improving the experience of visitors.
If you want to know all the Widgets available in Easypromos, check this link.
Below is an example of a photo gallery embedded in this blog. The user is able to view and navigate between different photos, vote for their favorite photo, share or even take part:
Ideas for applying Widget Media
1. Have you organized a photo, video or writing contest with Twitter/Instagram?
You've organized a photo contest in which participants upload photos directly from their Twitter or Instagram accounts. All that users need to do to participate is to take a photo with their smart phone and tag it with the contest hashtag. The app will automatically include their photos in the contest gallery. With Widget Media you can display the contest gallery on your website or blog, which means that participants' photos can be seen outside the Facebook application.
So the photo gallery embedded in your website becomes an effective method of updating the contents of your page. Participants constantly renew content by uploading new photos to the gallery, contributing to the improvement of the look & feel of your page, keeping it automatically up-to-date.
We've prepared a DEMO to show you how text, photo and video entries are displayed in this contest carried out via Twitter and Instagram. The #LoveTravel hashtag allows you to import all the photos, videos and tweets that are tagged with it. Widget Media allows to embed the contest gallery into a microsite.
2. Would you like visitors to your page to help you decide?
If you've launched a new product and would like to find out what potential customers think about it, you can create a 'pick your favorite' contest to introduce the different products and encourage fans of your Facebook Page to vote for their favorite. With Widget Media you'll be able to embed a photo gallery of your new products into your page, allowing you to obtain feedback from your website or blog's followers, thus generating greater interactivity among your fanbase.
To encourage more users to take part you can reward them for providing their opinion. You could give them a promotional code or carry out a giveaway among all users who have voted.
3. Your photo or video contest in your webpage
You've organized a photo or video contest in Facebook with the aim of dynamizing your page and increasing your number of followers. With Widget Media you can increase visibility and diffusion outside Facebook. By embedding the photo gallery in your webpage you will enable users to interact with the photos in the same way they would in Facebook: viewing and navigating among photos, voting, sharing, commenting, and even taking part in the contest.
Do you want to know all the configuration options with Widget Media? Visit our Online Helpdesk to learn all the possibilities.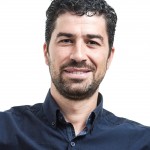 Easypromos CEO and co-funder
Publication date: 2014-02-25