Posted in: Success casesLast update: 16/02/18
With a multiple-choice personality test for Father's Day, the Marineda City shopping center achieved to engage and increase their number of followers and their database for future email marketing campaigns. They achieved that by giving their followers a good experience and the chance to win a gift card. The test gave customized final messages according to the answers, telling the participants which type of father their father is and then suggesting which type of present their father would like.
The Agency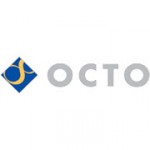 Octo Europa is an agency specialized in corporate image and communication, both in mainstream media and the social environment.
The Client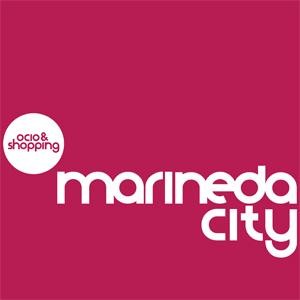 Father's Day campaign was developed for Marineda City, the biggest leisure and shopping center in Galicia, Spain. Since its inauguration in 2011, become the most important mall in the northwest of the country, thanks to its wide range of fashion, decor, technology, entertainment, restaurants and other services.
The Campaign
Under the title "The Father's Day Test", a questionnaire was created to establish which type of father each user was -urban, classic, sport- depending on the answers that the user provided. When participants finished the test they were shown a graphic and a message corresponding to the results of the test. Three gift cards worth 150€ each were raffled between all the participants.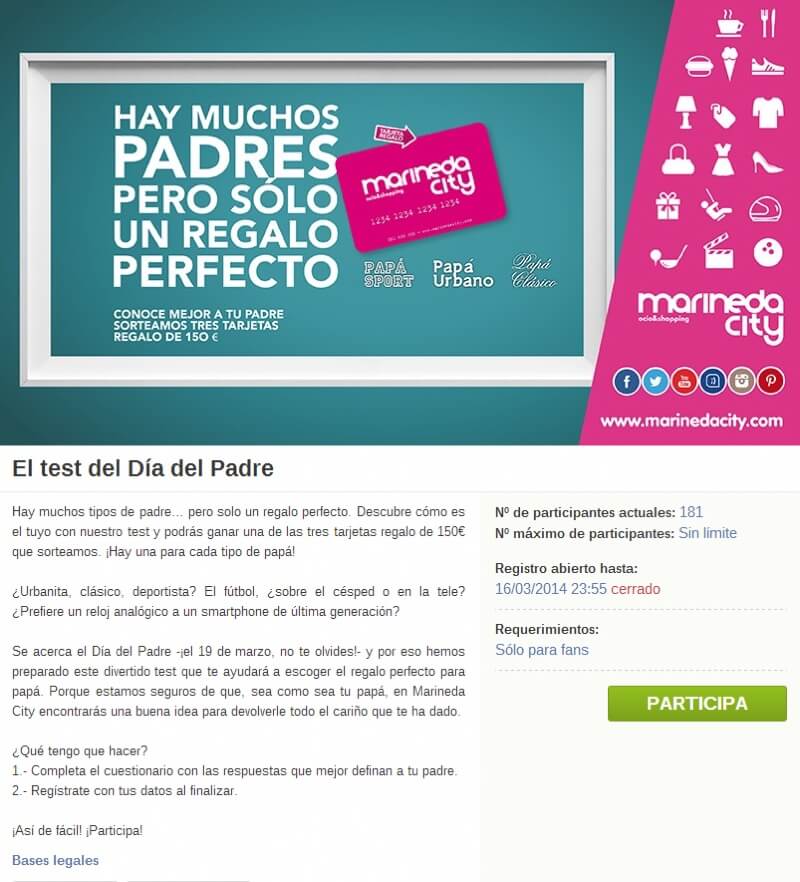 The Challenge
The main objective of this campaign was to give visibility to the Fathers' Day campaign and to the Marineda City gift card as the possible reward. It sought to build the loyalty of the followers of the Page by providing them with an activity that offered both entertainment and a chance to win the gift card. The promotion also served to increase the fan base of the shopping center on Facebook and to increase the database for future email marketing campaigns.
The Results
The promotion gave excellent results, both in terms of participation, with 181 new users, and regarding to the visibility given to the Fathers' Day campaign and the Marineda City gift card. The loyalty of three of the shopping center's customers was rewarded after the raffling of the three gift cards worth 150€.

Visit our Father's Day website and create the perfect promotion to celebrate it! Here you have some resources, examples and ideas to create promotions according to your goal for this campaign.
Other success cases: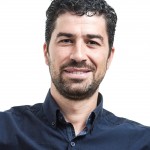 Easypromos CEO and co-funder