Posted in: Applications for Facebook,Digital marketingLast update: 03/07/20
Promotions and Facebook contest have now become key elements in a brand's social media strategy. And it's not surprising considering that social networks are, without a doubt, the best method for establishing a dialogue with your followers. Facebook is currently the social network with the most users, and the highest level of user interaction. Add to this all the opportunities and benefits you can obtain when carrying out contests, sweepstakes and promotions, and it becomes clear why this is more than just a trend and why it has become an effective and vital part of any social media strategy.

Why carry out contests, sweepstakes or promotions on Facebook?
1. To increase the number of your followers or fans.
Without a doubt, creating a Facebook contest is the perfect tool for expanding your community of followers, especially if you oblige users to 'Like' your Page in order to take part. But keep in mind that promotions and contests should not just be one-off events for generating a temporary boost in your fanbase; they should instead feature as a constant part of your strategy.
2. To loyalize your fan community.
It is legitimate to incentivize your fans into maintaining their support for your brand. This is a traditional marketing technique which always provides positive results.
3. To obtain a database.
If you carry out contests, sweepstakes and promotions via an application you can obtain information about the participants. It is important to comply with the Spanish Organic Law on the Protection of Personal Data (Ley Orgánica de Protección de Datos de Carácter Personal de España) if you then intend to carry out an email or text message marketing campaign. To do this, it is important to include it in the legal bases of the contest.
If you take this a little further, you have the opportunity to obtain a targeted database, with techniques as simple as preparing a question that enables you to draw the relevant information from the user. For example, if a company sells pet products and needs a targeted database, it can simply ask the following question: do you have a pet? The company can then carry out a more effective emailing campaign, by, for example, sending information about special canine products only to those users who have dogs.
4. To get your fans to become brand ambassadors or brand specifiers.
This is what's known as reference marketing. It is marketing based on recommendations that your customers make to potential clients. The big advantage is that your customers are recommending your brand to their friends and acquaintances. This generates a greater feeling of trust in the person and makes him or her more likely to try your product.
5. To increase sales.
The more potential clients you have, the greater the probability that your sales will increase. You will also be able to carry out promotional actions with exclusive discounts and offers, encouraging the user to visit the point of sale, or your online store, so that they can receive their discount.
6. To get to know your customers' tastes better.
As this is not a one-way path of communication, it's the perfect medium for getting to know the preferences of the consumer. You can obtain feedback from your followers in exchange for an incentive. By way of voting contests or surveys you can obtain plenty of relevant information to help you complete your market studies.
7. Generate Facebook traffic and lead it to your website.
As well as generating Facebook traffic, there are techniques which enable you to lead this contest-generated traffic to other places, such as your website. For example, you could ask a question which the user must answer after reading information contained on your website; or you could publish the list of winners on your blog.
8. Generate virality.
One of the principal motivations of Facebook users is, without a doubt, their urge to share (experiences, knowledge, information, etc.). But users don't just share contests or promotions for the sake of it. You must be extra creative and really surprise them in order to attract their attention. They'll be far more likely to share your promotion if they are genuinely excited about it.
9. To generate content.
It is vital to update the content of your Facebook Page regularly. One way of doing this is by using photo or video contests so that your fans are the ones constantly creating new content.
10. Communicating with your fans.
The last point, and one of the most important, is to remember to use contests or promotions to inform your followers about the relevant aspects of your brand. Your actions should have a clear objective, and they should form part of your marketing and online communication plan.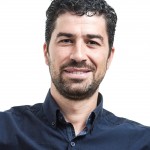 Easypromos CEO and co-funder
Publication date: 2014-04-28