Posted in: Success casesLast update: 25/01/21
This e-commerce increased its fan base and its visitors and sales to the web thanks to a selfie photo contest. All the participants on the photocontest received a discount coupon to buy in it. Moreover,  10 most voted photos went into the raffle to achieve the prize: 300€ to spend on the online shop.
The Client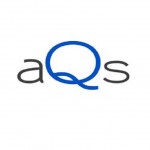 AndorraQshop is a website that specializes in the sale of top-brand fashion goods (sunglasses, jewelry and watches) at an economic price. They offer a wide range of items – over 7,000 – including the newest products in the sector. Their prices are among the most competitive on the market and they frequently offer discounts and sweepstakes via social networks such as Facebook or Twitter.
The Campaign
In order to increase their number of Facebook fans they decided to carry out a photo contest with the theme of spring. The contest, entitled "Win 300 euros with your spring selfie," offered a prize of 300€ to the winner. The idea was to take advantage of the trend for selfies in order to dynamize the contest. The contest organizer presented the participants with links where their entry could be voted for, and also gave them a daily update of the rankings to keep up the excitement levels.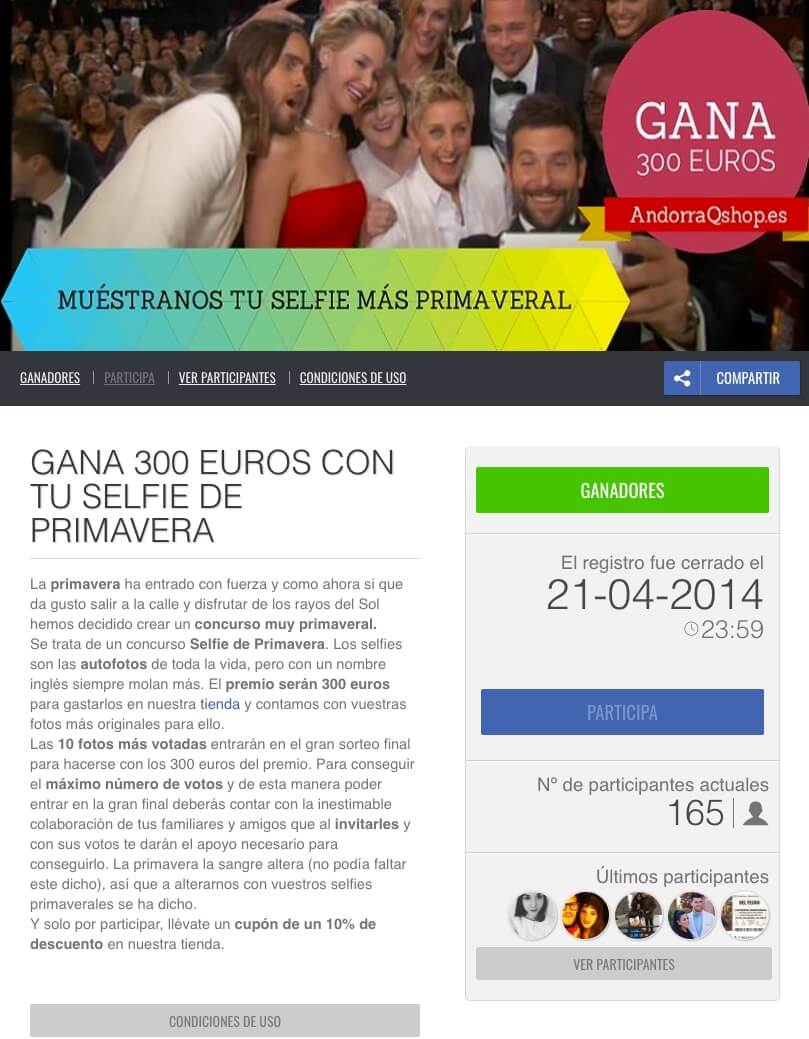 The Challenge
The main objective was to increase the company's social mass in Facebook and obtain a positive ROI in sales. They also wanted to get the brand known by more people and reinforce their already positive image among internet users.
The Solution
They contracted the Easypromos Premium platform to create the photo contest and set it up so that every participant received a 10% discount coupon to spend on the website. This was a voting contest, and the 10 most-voted entries were entered into a sweepstakes. The winner was chosen at random by the Easypromos application.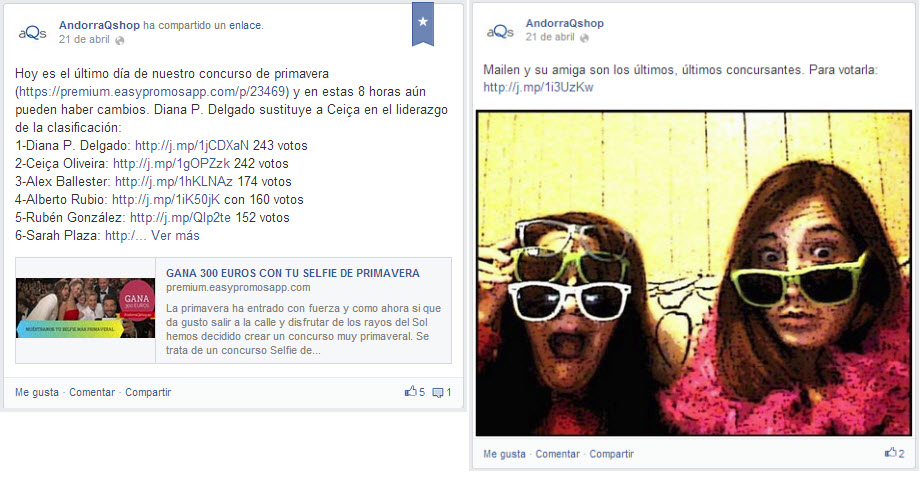 The Benefits
A total of 165 contestants took part. Fans of their Facebook Page increased from 29,000 to 34,500: 5,500 new fans in under a month. Also, thanks to the discount coupon, many participants purchased goods from them online which generated a positive return on investment. The company not only recovered its investment, but profited from the sweepstakes.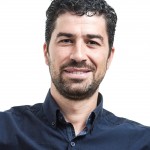 Easypromos CEO and co-funder
Publication date: 2014-07-15