Posted in: Business newsLast update: 19/12/19
Facebook has changed its policy regarding incentivizing users to become fans of a Facebook page. Until now, it was permitted to oblige users to like a page in exchange for being allowed to register for a promotion, to obtain a coupon, to vote or to visualize specific content. In this post we outline everything you need to know about this policy change, including how it affects promotions and contests carried out via Easypromos.
As of 5 November, 2014, Facebook policy forbids any action that forces users to like a page. [See section 4.5 of the Facebook Guidelines]. Besides representing a shift in policy, this update also marks a change in the technical platform because Facebook will remove, from its API for developers, all the tools, features and mechanisms which allow applications to determine whether a user likes a page or not. Facebook has given applications 90 days in which to adapt to this change in regulations.
When does the user's obligation to become a fan of a page before participating in a promotion come to an end?
As of November 5, 2014.
Which Easypromos features are affected by this policy change?
The feature of obliging a user to become a fan before registering for a promotion
The feature of obliging a user to become a fan before voting in a contest
The LikeGate feature, in which promotion content can be hidden from non-fans
The FriendGate feature
I have actions planned for September and October. Can I still create a promotion or contest in which the user is obliged to become a fan?
Yes, you can carry out these types of promotions or contests until November 5.
What will happen to the promotions requiring users to become fans of a page that are still in operation come November 5?
These features will automatically be disabled, meaning that new users will no longer be required to become fans of the page. The promotions will continue to work, and users will still be able to register and vote, but they will no longer be obliged to become fans of the page.
Can I ask users to become fans of a page before they take part?
Yes, you can encourage users to follow your Facebook page during the promotion participation process, but you cannot force them to do so. For example, you can show them messages such as "Don't forget to follow our Facebook page and share it with your friends," or "If you like our promotion, follow our Facebook page and find out all our latest news."
We have the experience of the "Recommended Pages" feature in Easypromos promotions. This feature means that during the participation process the user is given the option of liking various Facebook pages without being forced to do so. We have seen Premium promotions in which 75% of participants clicked on "Like". This shows that even though users are not obliged to become fans of your page, they are willing to do so if they appreciate the quality of your campaign and content.
Does this policy change also affect users who click on "Like" during a sweepstakes carried out directly on the timeline of the page?
If you organize a sweepstakes among all the users who like a publication on the timeline of a Facebook page, this change won't affect it, so you can continue to use this tool. The policy change only affects obligatory liking of a Facebook Page, not liking of a publication.
Is participation in contests and promotions going to decrease?
On the contrary: participation will most likely increase, or at the very least remain constant. By eliminating the obligatory step of becoming a fan, a barrier to participation is also eliminated.
My main objective was to increase my number of Facebook "Likes". Is this still a valid objective for promotions?
Until now, the strategy of offering users an incentive for liking your page has proven to be a tried and tested technique. Under the new Facebook legislation this strategy ceases to be valid.
This new situation will affect the number of fans obtained in promotional campaigns. The number of new fans you attract will decrease in quantity; however, the quality of these fans will increase.
This means that when you create a Facebook campaign, you can retain the objective of seeking fan growth, but the target number of new fans for each action will diminish.
What is now the best way to attract new fans to my Facebook page?
To increase the number of fans of your Facebook page you should apply a strategy composed of two prongs:
Create campaigns publicizing your Facebook page, with the aim of increasing your number of fans
Ensure a very high level of creativity and quality in your Facebook page content and campaigns
Does Easypromos have a roadmap for continuing to increase fan-base growth?
Yes, currently we are working to enhance the quality and creativity of the campaigns, and on new techniques for encouraging users to become fans. We're doing this by following three developmental pathways:
1. Development of new mechanisms and features which focus on:
A greater level of customization of promotions at the design level
New mechanisms for making each user's participation experience more fun and appealing
Enhance options for virality among users. The more participations obtained in a promotion, the more users will feel attracted to the brand.
2. Development of modules so that users can become fans of the Facebook page and other social networks:
It's not possible to oblige a user to become a fan of your page, but you can certainly encourage him or her to do so. This means that when users take part in your promotion, you are allowed to give them various chances to like your page.

3. Development of post-campaign communication:
A user who participates in a campaign but doesn't become a fan has nonetheless interacted with the brand and provided valuable personal information during the registration process, such as their email address or other data, allowing you to keep the user segmented. This user will be potentially more sensitive to the impact of your post-campaign email marketing communications.

All these developments will be ready and available to administrators before November 5. We will be introducing them over the next 90 days and will provide all the information necessary for administrators to adapt their campaigns to the new techniques. We will present the first new feature on September 17.
Why should I continue to carry out campaigns and promotions in Facebook if it's getting harder and harder to obtain new fans?
Fan-base growth is a single objective, forming just one part of a brand's marketing and social media strategy. Facebook remains an ideal environment for carrying out campaigns because of the following reasons:
1. The promotions remain linked to a brand
2. Facebook provides an attractive environment in which to present a campaign
3. Facebook users are predisposed to interact with the contents
The objective of a Facebook campaign is not always to increase the number of fans. You might also want to create campaigns with some or all of the following objectives in mind: increasing brand awareness, providing visibility to contents or products that are being launched, directing traffic to a website, obtaining newsletter subscribers, leading users to the point of sale, getting to know the opinions of users, carrying out a campaign for employees, or combining online with offline action. For all the above types of actions, launching Facebook campaigns will be more effective than ever once LikeGate has been eliminated and no longer represents an obstacle to user participation.
For campaigns whose specific objective is to increase your number of fans, our recommendation is to reorient the target so that it becomes an increase in the number of participants instead. An increase in participation means that you obtain valuable information about a greater number of users. This information can include their email addresses, as well as other useful data, allowing you to develop a segmented database.
This information will enable you to contact users and convert them into possible leads and/or clients of the brand, or even in high-quality followers of the brand.
What is our opinion about this change in Facebook policy?
This new regulation is positive for users and advertisers and, as a result, it's good for brands too.
A user's Facebook experience will improve because he/she will now have access to content that was previously restricted to fans. The consequence of this is that users will only follow the brands that they are really interested in, so the news and information they receive via Facebook will be of a greater relevance and quality. This means that users will spend more time on Facebook and will feel a greater level of satisfaction with their experience.
For Facebook advertisers this is positive, because their publicity will reach a network composed of more active, satisfied users across the social network, with better segmented interests and likes.
For the brand, these two consequences are positive, because brands are also advertisers and will now be better able to segment their campaigns. The brand will also be able to increase the level of engagement with their page, because although the fan base will grow more slowly, it will be made up of a more active community that will be more receptive to content provided by the brand.
What now?
It's time to get creative in obtaining new fans. From our position as social network application providers, we will continue to develop new tools for providing our clients with a wider range of options with which to create higher quality, and more effective, promotional campaigns.
We remain at your disposal if you have any further queries.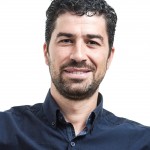 Easypromos CEO and co-funder
Publication date: 2014-09-01