Posted in: Applications for Facebook,Digital marketingLast update: 16/06/17
On August 7, 2014 Facebook announced that a change in its regulations would be applied on November 5, 2014: the requirement for users to become fans of a Facebook Page before they can participate in a promotion was no longer to be permitted. In this article we explain this modification and we look at how it affects strategies for obtaining more fans for your Facebook Page.
Yesterday, November 5, 2014, we have updated all versions of the Easypromos platform (Basic, Premium and White Label) to adapt to the aforementioned change in Facebook regulations. In this update we have carried out the following actions:
1. Removed all the options that can no longer be used in promotions owing to this change to the regulations.
2. Added new features in order to counteract the fact that users can no longer be obligated to become fans.
Here are some FAQs regarding this change to Facebook's regulations:
What happened on November 5, 2014?
Facebook have modified their guidelines so that it is no longer permitted to obligate a user to like a page in exchange for an incentive, such as taking part in a sweepstake or promotion. In Easypromos we have had to update the platform in order to adapt to this new development.
You can find more information about this change to the regulations in the following links:
Which features will cease to function after November 5, 2014?
This change in the regulations affects some of the options that have been present in the platform up until now. These options have now been removed.
The Easypromos platform was updated on November 5, 2014 and the following features have been removed:
1. The "Only fans" option: it is no longer possible to obligate a user to become a fan
2. The "Only fans can vote" option (in Premium and White Label versions): it is no longer possible to obligate a user to become a fan in order to vote
3. LikeGate option: it is no longer possible to upload an image for users who access the promotion and are not fans
4. FriendGate option: this option, which required a user to have a minimum number of friends who were also fans of the Page in order to gain access to the promotion, has also been removed.
As part of this update, the application has migrated to Facebook API-SDK 2.x, which will be obligatory for all Facebook apps after April 31, 2015. The update has also removed all the options that were only available in version 1.0 of Facebook API-SDK:
1. Counter of number of friends per participant
2. Minimum number of  friends needed to vote
3. Minimum number of friends needed to participate
4. Displaying information about whether the user has published the promotion or not on the final screen
5. The invitation tool for Facebook notifications has been substituted with invitations in the form of private Facebook messages
6. Statistics about the number of friends invited by each user
7. Statistics about the number of fans obtained through the promotion
8. No additional permission required for obtaining information regarding the pages that the user likes
I have an active promotion with some of the following options active: "Only fans", "LikeGate", "Only fans can vote" and "FriendGate". What will happen to my promotion?
The promotion will continue to function correctly but the above options will be automatically disabled as of November 5.
Example: If a promotion has the "Only fans" option activated, this will be disabled and any user – irrespective of whether he/she is a fan – will be able to take part in the promotion.
Although I cannot oblige a user to become a fan of the Page, can I encourage him/her to do so?
Yes, the change in regulations only means that it is not possible to prohibit non-fans from entering the promotion or requiring users to become fans of your Page. However, it is possible to encourage the user to follow your Facebook Page when they sign up for the promotion.
To do this, we have introduced a feature entitled "My Networks" which permits the administrator to define which Facebook Pages and Twitter accounts they wish to encourage users to follow when they sign up for the promotion. In this article we explain in detail how the new "My Networks" system works.
How has the updated Easypromos platform adapted to this change in Facebook's regulations?
The objective of obtaining new fans will now be achieved through the following strategies:
1. Purchasing publicity in Facebook
2. Creating high-quality brand content
This platform update has been carried out with the objective of increasing the quality of promotions. To this end we have introduced the following features:
New design template for promotions, 100% adapted to mobile devices
Options for customization of the template design
Features that improve the virility and boost the number of invitations send by participants
My networks module
We explain all these improvements in detail in the following article.
This update forms part of the series of platform adaptations that we've been introducing after Facebook announced the changes on April 31, 2014. This new update can be added to the last modifications that we introduced:
The new Questionnaires system
The new Easypromos website
Over the next few weeks new updates will be applied which will continue along the same lines: providing tools to administrators with which to create promotions that are more customizable, more viral, more effective and more attractive to users.
Will the new design template apply to all promotions?
The new design template applies to all new promotions created after 12 PM, November 5, 2014 (EST).
The new design will not be applied to promotions which are active or drafts.
I have an active promotion with the old Easypromos design. Can I upgrade to the new design?
A Basic promotion that is already active cannot be upgraded to the new design.
If the active promotion is Premium or White Label you can send an email to sales@easypromosapp.com requesting the design upgrade.
Draft promotions cannot be upgraded to the new design but we recommend that you make use of the Copy function to copy the same promotion data with the new design.
Note: After January 15, 2015, there will no longer be support given for promotions with the old design. These will automatically change to the new design. A reminder will be sent ahead of time.
Will the size specifications change with the new promotion design?
No. These will remain the same.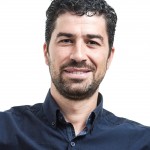 Easypromos CEO and co-funder
Publication date: 2014-11-10