Posted in: Applications,Ideas for your websiteLast update: 29/01/19
Right now, digital marketing is all about offering a personalized experience, with plenty of entertainment as part of the sales process. Here's how to build a multiple choice test or personality quiz to charm your followers, learn more about their needs, and serve up tailored product recommendations.

1. First of all, offer an incentive
The reward could be a free gift, discount code, exclusive email content, or personalized feedback and recommendations. Personality quizzes are always popular – but remember that a good prize is the best incentive.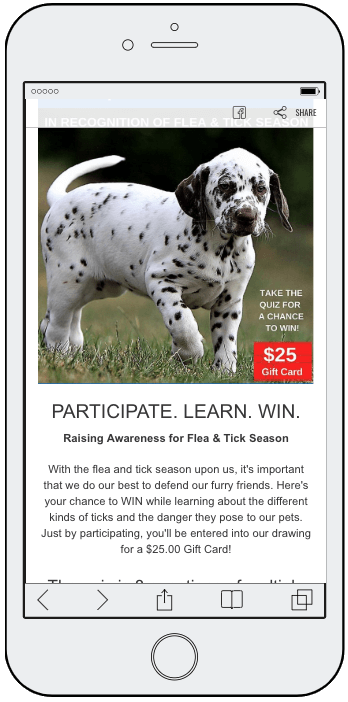 2. Don't make the test too long
Four or five questions should be enough. If the multiple choice test is any longer, then people will get bored and give up.
Quizzes and tests are attractive in themselves, because people enjoy the challenge and sense of competition. But, above all, they want to know their results. So don't slow your users down with a thousand and one questions!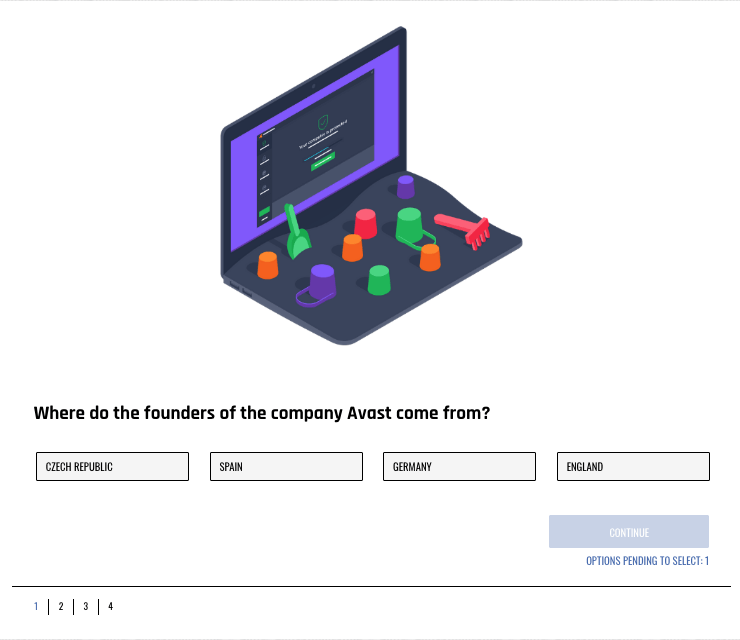 3. Use photos, videos and gifs to liven up your questions
Make sure people really enjoy participating in the test by creating fun, appealing questions and answer options. Your most effective allies are photos and videos.
Create a different design for each question. Illustrate them with photos and videos, or use the images as puzzles and clues.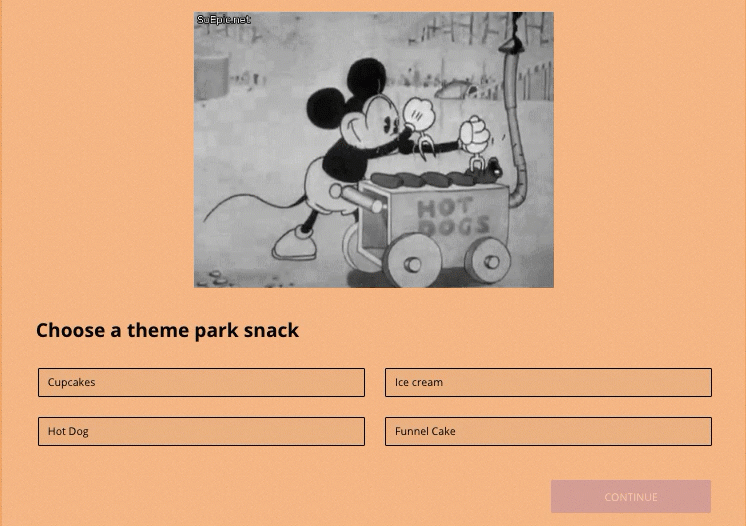 4. Offer a maximum of 4 answer options
You should never give users more than four possible answers for a single question. Why?
First of all, you don't want to overwhelm them with too many choices. But this is also about making your life easier.
You can show personalized quiz results and prizes, based on how users answer your quiz. The personalized messages can be linked to their average score over the whole test. But if there are too many possible answers, then you will have to write hundreds of different result messages. Keep it simple!
But if there are too many possible answers, then you will have to write hundreds of different result messages. Keep it simple!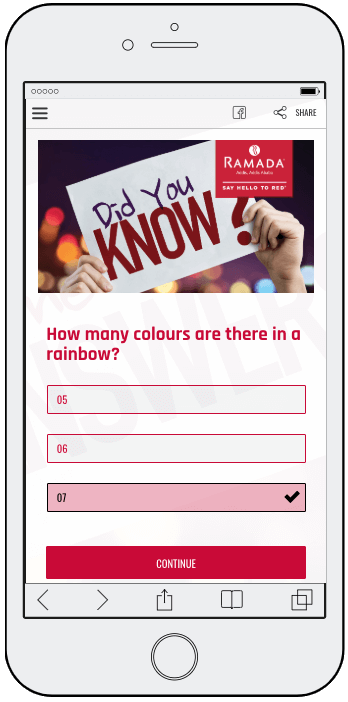 5. Just one click
The user shouldn't have to type in order to complete the test. Ideally, they should only need to click on one answer for each question, before being presented with the next.
The only time a user should have to type is when completing the registration form. The easier it is to participate, the more people will sign up.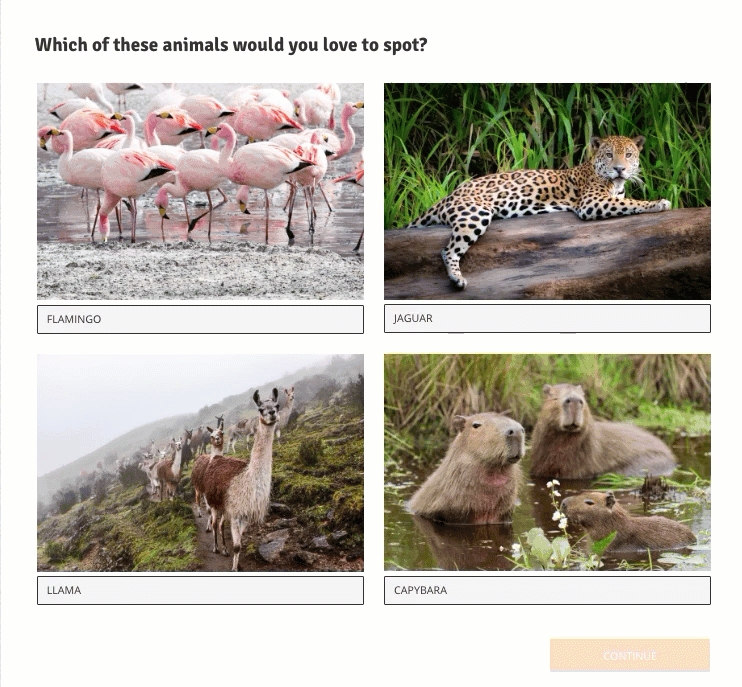 6. Create a final message for each answer profile
This is the icing on the cake. People love to receive a personal message based on their own answers. "Will they get it right or not?" Try to tailor these final messages for each personality type in your quiz. Then give your followers the opportunity to share online and increase your viral reach.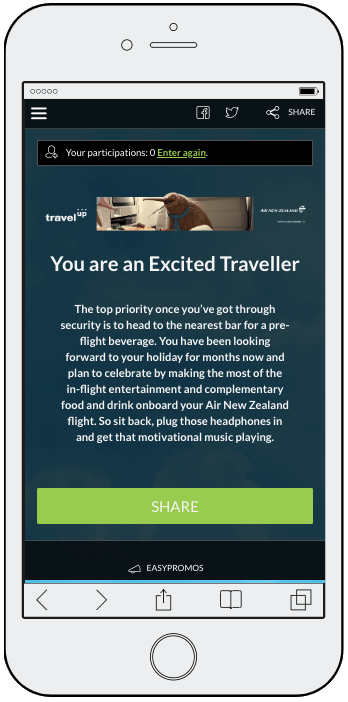 With the questionnaire editor, you can make sure that every answer option matches a different type. So you can end the quiz with a personalized message, depending on how the user answered each question. You can add a custom image and text for each "answer profile".
You can also use the final message to recommend specific products, including a targeted discount code. Check out these examples:
7. Follow up via email
We know that email marketing is the most effective way to follow up on your leads. So make sure that you round off the quiz with a personalized email to each participant.
Use smart tags to customize the email with each person's name and results from the multiple choice test. Just like the messages at the end of the quiz, you can choose to add a discount coupon or link to a reward.
Did you know that the Easypromos multiple choice test app includes an automated email platform?
Use it to set up and send personalized emails in minutes.
8. Create personalized, shareable messages
If people enjoyed the quiz, they may want to share it with their friends, too. Once again, the key is customization. Create share messages to match each answer profile, including images or videos for social media posts.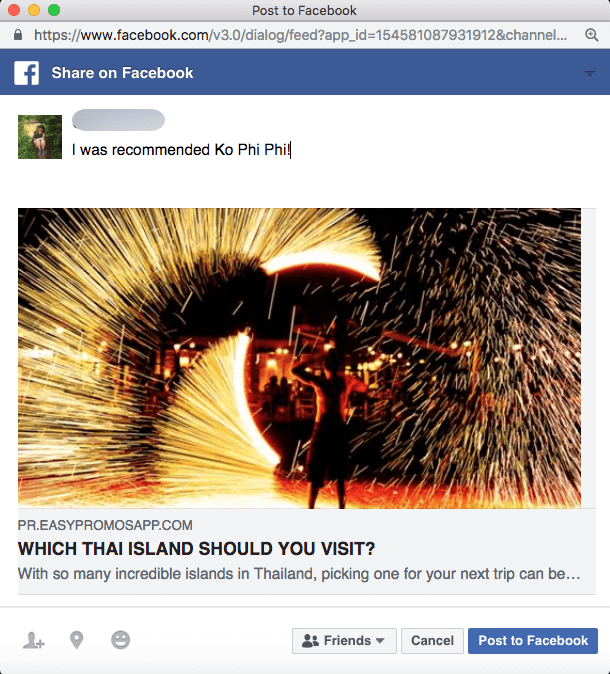 9. Don't forget to ask for users' details
Fun apps like this are a great way to collect leads online, or convert your social media followers into email subscribers. So you should ask for essential contact information – but don't demand more than is strictly necessary.
Most users will share some personal data in order to get their results. But they are more likely to abandon the entry form if it's too long, or asks too many personal questions.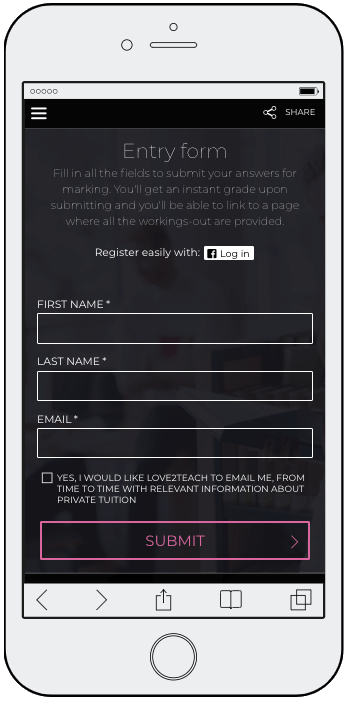 10. Customize the design to suit your brand
Now it's time for the finishing touches! As well as photos and videos, don't forget to edit the format and colors of the quiz to match your branding. Consult this design guide to check all the image dimensions you'll need.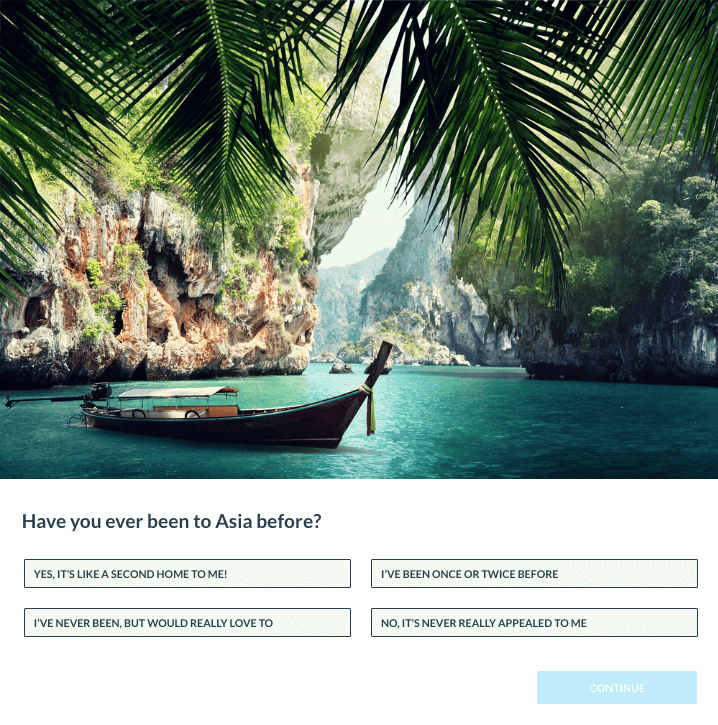 Ready to try the quiz app for yourself? Answer our Valentine's Day Quiz and we'll send a Valentine straight to your inbox. Or if you'd like to create your own multiple choice test, click here to get started.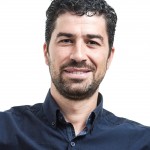 Easypromos CEO and co-funder