Posted in: Applications,Ideas for your websiteLast update: 04/08/22
Personality tests are well-liked and very popular among online users, they attract a lot of attention as they offer a personalised and unique experience. The participants answer questions according to their likes and preferences and in return they receive a customised message, based on the provided answers. Brands should look at personality tests as an opportunity to increase their online presence, but also as a chance to obtain information about their audience. It will allow the company to segment their participants easily and thus be able to present ideal product or content to each person based on their preferences.
Here's how to build a multiple choice test or personality quiz to charm your followers, learn more about their needs, and serve up tailored product recommendations.

1. First of all, offer an incentive
Each online promotion has one main objective – it is to inform your followers about products and services that you offer. People will be more motivated to participate in your quiz if there is an incentive. The reward could be a free gift, discount code, exclusive email content, or personalised feedback and recommendations. You can also organise a raffle between all participants or e-mail personalised discount codes to everyone who completes the test. Personality quizzes are always popular – but remember that a good incentive is the best motivator to participate!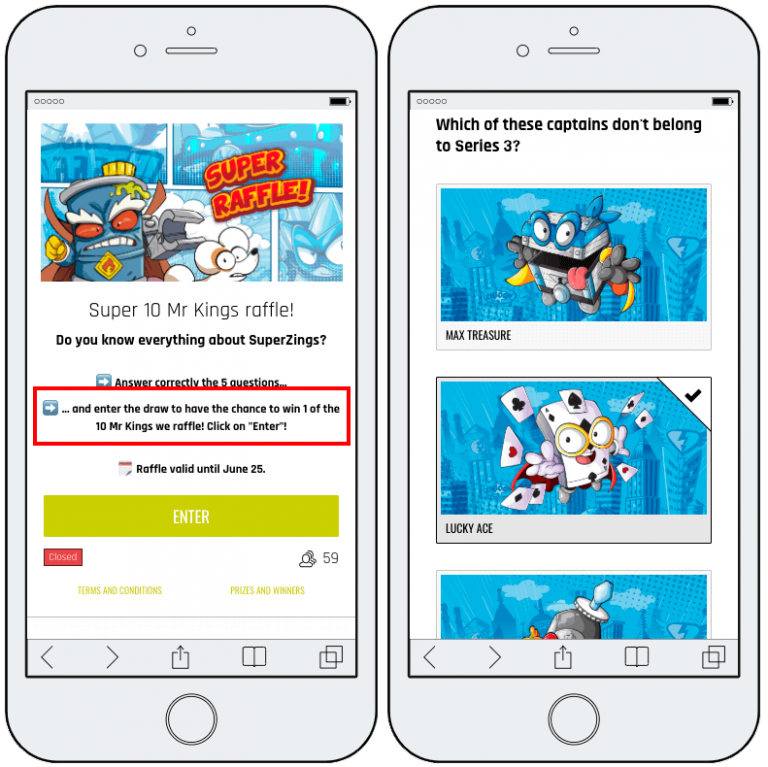 2. Don't make the test too long
To ensure that your user feels comfortable and not overwhelmed by the amount of content, you shouldn't create more than four or five questions – that's enough, really! If the multiple choice test is any longer, then people will get bored and give up.
Surveys and quizzes are attractive in themselves, as people enjoy the challenge and sense of competition. But, above all, they want to know their results and see the final message. So don't slow your users down with a thousand and one questions!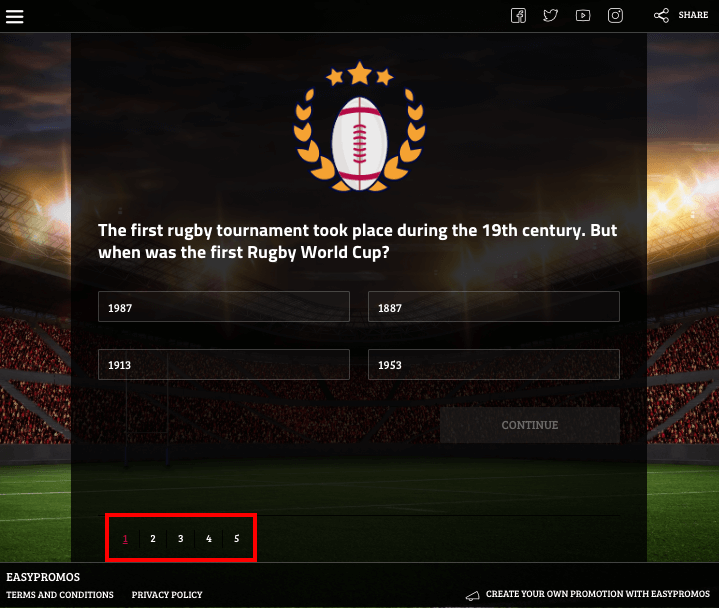 3. Use photos, videos and gifs to liven up your questions
Make sure people really enjoy participating in the test by creating fun and appealing questions and answer options. Your most effective allies are photos and videos, which allow you to play with the design so each question is different and entertaining. Illustrate them with photos and videos, or use the images as puzzles and clues. One thing for sure – we don't do "boring"!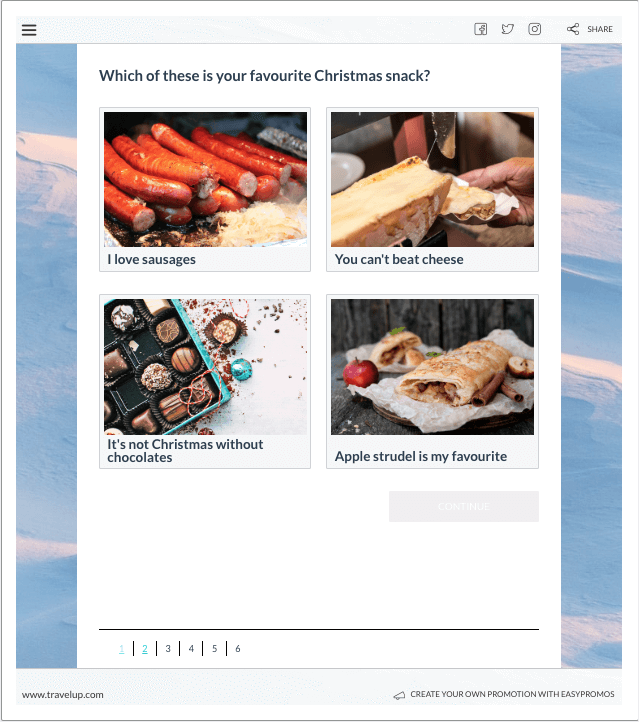 4. Offer a maximum of 4 answer options
You should never give your participants more than four possible answers for a single question. Why?
First of all, to make the experience easier and more enjoyable. This way you ensure that the user is not overwhelmed by too many choices. Secondly, it will also make your life much easier as the final personalised messages will be more consistent and tailored for the participant. Keep it simple!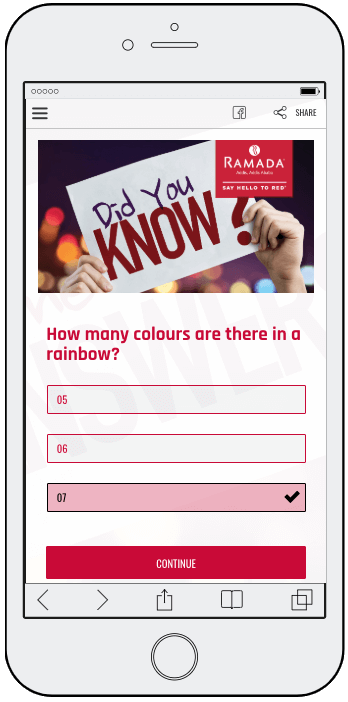 5. Just one click
The user shouldn't have to type in order to complete the test. Ideally, they should only need to click on one answer for each question, before being presented with the next.
By designing the quiz in this simple way, you ensure that the user will have an agile and easy experience. Majority of users participate in quizzes from their smartphones, so make sure that the only typing they will do is to fill in the contact form.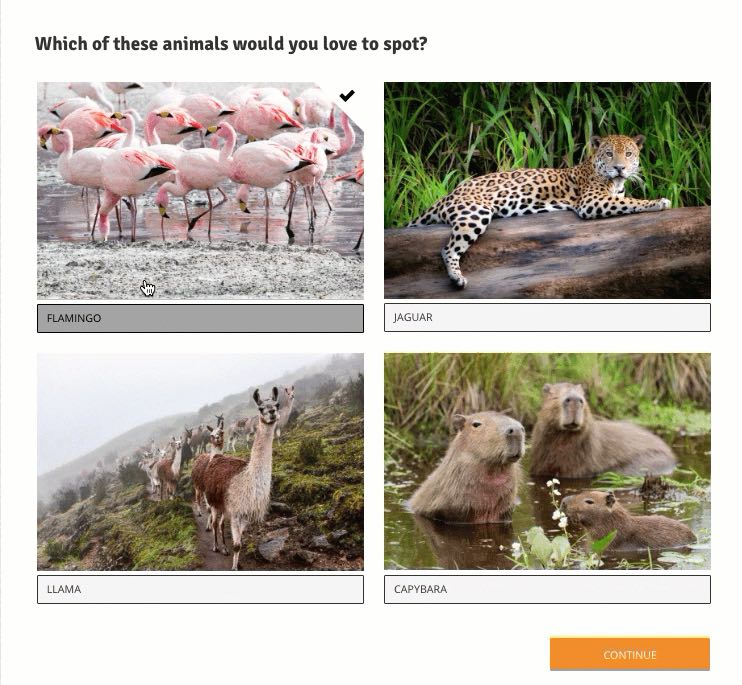 6. Create a final message for each answer profile
This is the icing on the cake. People love to receive a personal message based on their own answers. "Will they get it right?" they wonder. To create successful and catchy final messages that will be satisfying for your user you should aim at the most usual types of personalities, based on the questions and answers.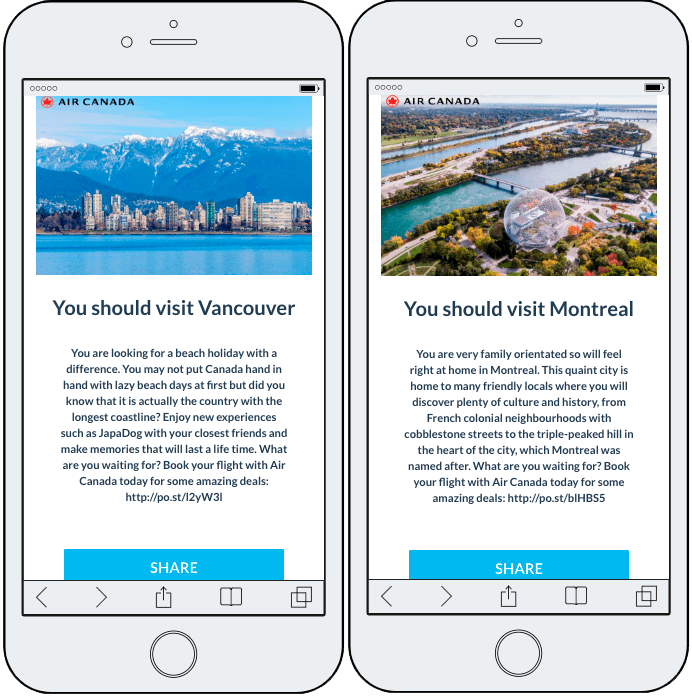 With the questionnaire editor, you can make sure that every answer option matches a different personality type. That way you can end the quiz with a personalised message, depending on how the user answered each question. You can add a custom image and text for each "answer profile".
7. Follow up via email
Complete your online promotion by sending the participant their personalised message by email. If the final message includes a product recommendation, you can add a personal discount code for the product or service, which could potentially increase your conversions and email marketing happens to be one of the most effective ways to achieve it.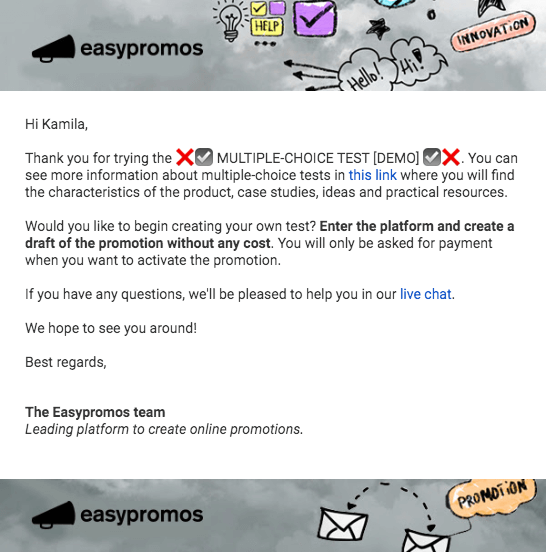 Don't forget to use smart tags to customise the email for each recipient so it gives a more personal experience.
Did you know that the Easypromos multiple choice test app includes an automated email platform? Use it to set up and send personalized emails in minutes.
8. Create personalized, shareable messages
Don't miss the opportunity to get even more out of the quiz that you developed. Give your users the option to share the final message with their friends and followers online by spreading the image and test result on their social media. Since you allow the participant to share your content easily, you are creating an extra engagement with the user and you also increase your viral reach.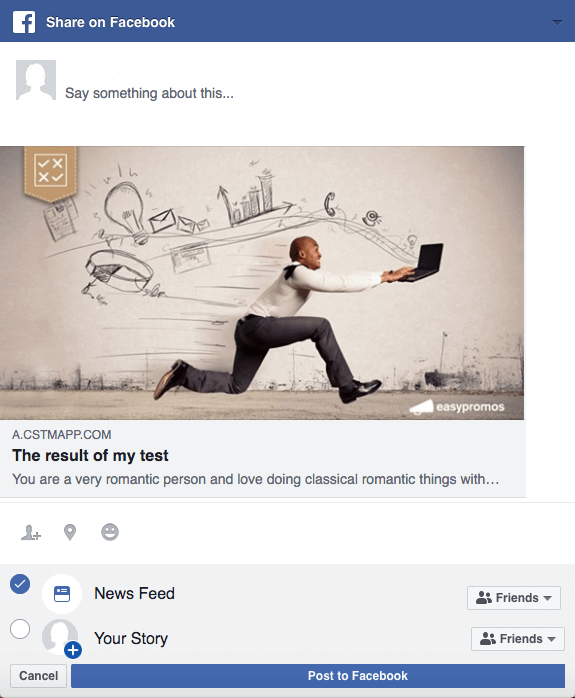 9. Don't forget to ask for users' details
Fun apps like this are a great way to collect leads online, or convert your social media followers into email subscribers. A participant should be asked to leave basic details in order to participate, so they automatically enter your database. Ask for essential contact information but don't demand more than is strictly necessary.
Most users will share some personal data in order to get their results. But they are more likely to abandon the entry form if it's too long, or asks too many personal questions.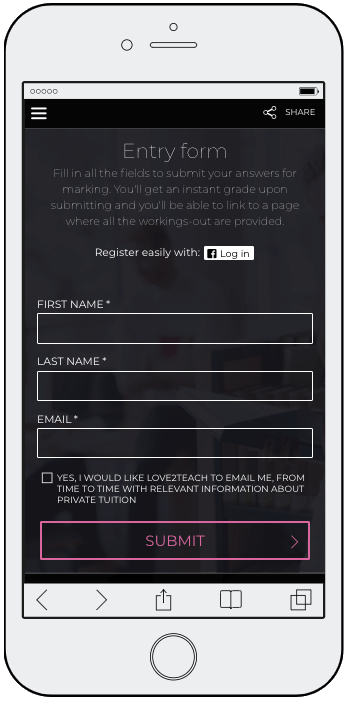 10. Customize the design to suit your brand
Now it's time for the final touches! Make sure that the design, colours and style of pictures goes well with your branding. Use images that will go well with the type of quiz that you have designed, choose colours that will fit in with different sections. Don't forget to check the preview of the promotion before publishing it! Last but not least, spend a moment to decide where and how you will place links to your social media channels, so your participants can follow you for new and fun promotions!
Consult this design guide to check all the image dimensions you'll need.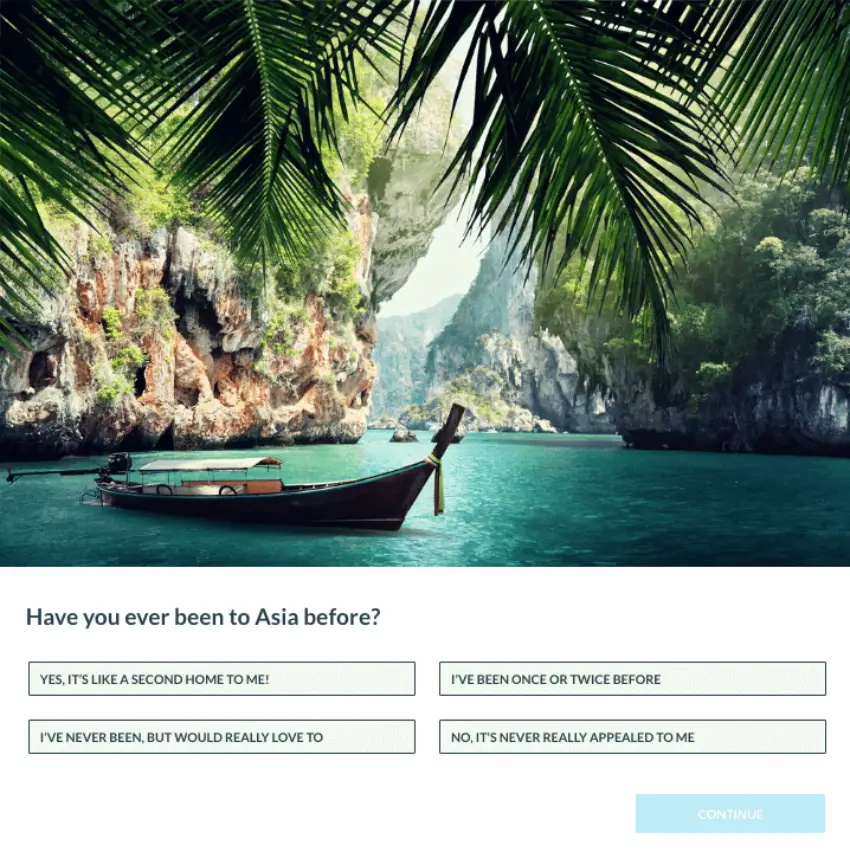 Ready to try the quiz app for yourself? Answer our Valentine's Day Quiz and we'll send a Valentine straight to your inbox. Or if you'd like to create your own multiple choice test, click here to get started.
Publication date: 2015-01-14