Posted in: Digital marketing,Ideas for your websiteLast update: 13/02/15
One of the main objectives for a brand carrying out a promotion is to obtain the greatest number of participants. Without a doubt, this is one important way of measuring the success of a promotion.

Here are some of the advantages to having more participants:
You have more people to help you with the viralization of the promotion and ensure it reaches more users.
You have more options for obtaining contact details of participants and thus expanding your database.
And, finally, you will have more posts appearing on the Timelines of your followers, since their "participation" entails an "interaction," making it a fundamental variable in ensuring the presence of your brand on your followers' Timelines.
For this reason it's necessary to bear in mind some factors that occasionally put up a barrier to participation. Below we give you some tips to ensure that your contests are as effective as possible.
1. Generic photos
The photo contests that are often most effective are those in which you ask users to participate with the sorts of photos they already have in their smartphone or computer. Here's an example: everyone has photos of a beautiful landscape, a meal with friends, their pet, their home, of a specific monument, parts of their city, or simply their favorite photo…
If, on the other hand, you ask users to take a photo of somewhere specific; or with a group of people, like a collective selfie; or if they have to dress up or buy a prop for the photo, these are all factors which could reduce the number of participants, as they involve a greater investment of time, money and energy.
2. Don't set down economic conditions
You can offer discounts on your purchases, but if you oblige participants to spend over a certain amount in order to qualify for the discount ("if you spend 250 euros in our store we'll give you a 10% discount,") you will probably see a lower level of participation. This requires your public to already have the intention of making a purchase of this amount or more.
3. Immediate participation
The most effective contests and promotions are those in which users can participate as soon as they see the promotion. If, for example, you prepare a contest in which users have to take a photo or record a video of themselves on a mountain, they probably won't be able to enter right away.
You also have to bear in mind the amount of time that the user must dedicate to the participation. It's not the same participating with a simple phrase as it is to have to paint a picture.
4. Measure the value of the prize in comparison with the amount of effort you are asking participants to make
When choosing the prize, it is important to consider the effort that a participant will have to make to enter a promotion. If, for example, you are asking them to make a short film, bear in mind that they are going to need plenty of time to plan and film it.
5. Request only those contact details that you consider to be strictly necessary
You should bear this factor in mind, since users give a great deal of importance to having to supply too many personal details.
6. Change the dynamic or prize if you carry out promotions frequently
If you notice that participations in your promotions are decreasing, we suggest you carry out a change.
For example, if you have spent various weeks raffling off a night in one of your hotels to all users who correctly answer a question, and participation is slowly decreasing, it might be that they are no longer attracted by the same prize. Or perhaps they are simply bored with this type of contest and it's time to think of another way of doing it.
7. Make it easy
One of the secrets to organizing a successful promotion or contest is to make it easy to understand and simple to enter. The workings may be complex, depending on the type of prize on offer, but make sure you clearly explain all the steps that users must take in order to participate.
8. Be creative
It's important to present the promotion in an appealing way that attracts the attention of users and encourages them to take part. Use images to decorate the promotion and write an original text that clearly explains what it consists in, as well as all the steps that users must take to participate.
9. Adjust the duration of the promotion
Each type of promotion requires a specific duration, depending on the way it works. It's not the same to organize a promotion in which a user only has to provide some personal information to qualify for a sweepstake, as it is to organize a voting contest in which a user must obtain 20 votes in order to qualify for the prize. For this reason it's a good idea to adjust the duration of the action for each specific mechanism in order to effectively manage users' expectations. If the duration is excessive it might discourage users who want to know if they have won as soon as possible. Equally, a more complex contest mechanism, that requires more from users than simply providing personal information, will require longer contest duration in order to give contestants time to meet the challenge.
10. Set up an achievable goal
If you prepare a contest in which users must achieve a goal, it's important to make it a goal that seems possible. For example, if you are going to organize a photo or text-based contest with voting, we suggest that you don't ask for too many votes to be obtained as a requirement for winning the prize. If the objective seems overly difficult to obtain, this could discourage potential participants, given that they will perceive the promotion to be excessively complex.
In short, "simple actions," and by simple we don't mean unoriginal. It's all about facilitating user participation as best as you can. This should ensure that all your promotions are as successful as they can be.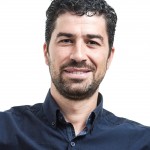 Easypromos CEO and co-funder
Publication date: 2015-01-07