Posted in: EventsLast update: 02/12/15
A brand new year is finally arriving soon, and to most people it seems like it was just yesterday when the year 2015 began. However, with the start of the New Year, people also have new hopes and dreams and wish to transform themselves to get more in line with the goals they have set for themselves. The same holds true for brands that wish to secure themselves well in the minds of the consumers. If brands wish to promote themselves well using Twitter this New Year's Day, then there are certain strategies that they can use:

Using Hashtags
You can use hashtags pertaining to new years in all the posts that you have for your brand on Twitter so that your posts can be seen by all those who are viewing New Year's related activities on the platform. You will be able to find many trending hashtags which you can then incorporate into your posts to make them visible to many more people all around. This will help in highlighting your brand and making sure that you reach your entire target audience.
Presenting Your Brand In Light Of The New Years
Design your twitter account in a manner that it highlights the spirit of New Year's Day and displays any new products or changes that you have in store for the coming year. Customers always get excited if they have something to look forward to and you can use this as a perfect occasion to make them curious and excited about your brand. Your profile picture and header can then be in line with what you have in store.
Driving Traffic Towards Your Blog Or Website
Through twitter, you can drive most of your online traffic towards your website or blog. This can be done by creating a tweet that features the designated link and then writing an accompanying message that will compel everyone to click on the link. You can also change the theme of your website or blog in accordance with the celebrations of the new years.
New Year's Day is almost around the corner and therefore it is a great idea to start strategizing how you plan to use social media such as Twitter for your brand to your full advantage. A little planning will go a long way into ensuring that you make the most of the occasion.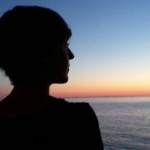 Alexandra Cantos
Journalist and communication freelance
Digital marketing and Cultural communication skills
Alex is an Easypromos' Blog contributor
Publication date: 2015-01-01