Posted in: EventsLast update: 26/11/15
The Chinese New Year will be celebrated on February 8th in 2016. The celebrations start at the eve of the New Year, and lasts till the last day of the month. As a business, you can create your own sweepstakes during this festival.

Reasons Why You Should Create Your Own Sweepstakes:
1. It Can Open Up a New Customer Base
Everyone loves sweepstakes. Who would miss out the chance to win an attractive prize? Use this to your advantage, and promote the sweepstake all over the social media, and include it in your newsletters, and sweepstake forum. Several people join sweepstake as a hobby on Chinese New Year, and this can be your chance to promote your business.
2. It Is Great For Your Promotion Value
Sweepstakes provide excellent SEO value because when a website will link your official page, it helps you in improving your ranking on the search engine. This way more traffic will be directed to your website, and more people will buy your products.
3. The Promotions Are Free Advertising
Any online contest is free promotion for your business. You can surely give this a try.
4. The Management Is Pretty Easy
A lot of people don't opt for sweepstakes because they think that they will not be able to manage it well. This should be the last thing on your mind, as there are tools that make the entire process extremely simple. All you have to worry about is how you will send the prize to the winner.
The Easypromos sweepstakes tool makes life so much easier. It can viralize your reach, and can help you in picking winners in a random and automatic manner, and provide you with a certificate of validity, so that your users know that the selection was fair.
5. Convert Followers into Buyers
With the help of a successful sweepstakes, you can convert your followers into buyers. Just make sure that you keep promoting your business or services during the sweepstakes, so that it can result in future sales and profits.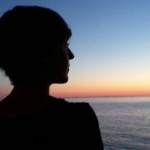 Alexandra Cantos
Journalist and communication freelance
Digital marketing and Cultural communication skills
Alex is an Easypromos' Blog contributor
Publication date: 2015-02-08