Posted in: EventsLast update: 16/06/17
On every first Friday of February, the American nation colors itself red to show solidarity and unity against heart disease, which is declared as a dangerous malady common in women. National Wear Red Day is celebrated on February 26 in the UK. It was started in 2002 as an emergency wakeup call and to prepare American women against heart disease. This much needed national awareness campaign was started by The Heart Truth.

As a brand, you cannot only participate in this special cause but also promote your brand by starting a National Wear Red Day photo contest. Here you are 3 easy steps to create your National Wear Red Day photo contest that would turn out to be beneficial for your brand.
Step 1: Contest Design
Plan out the brand purpose of contest (how the contest will benefit your brand) and elaborate the following technical things to complete the contest design.
Theme
Contest theme includes deciding individual or group photos, using elements or tools in photos, photo background, color restrictions and other specialties to define the quality of a photo.
Giveaways
Prepare a budget of the contest.
As the contest is associated with heart disease awareness, make sure to give related prizes.
Some ideas for giveaways include stuffed heart cushions, heart printed mugs, heart-shaped glass or decoration items, heart-shaped certificates, and membership of heart awareness corporations and NGOs.
Step 2: Photo Contest Establishment
For establishing the contest, you will need to start working a few weeks before National Wear Red Day. Here are a few things you need to do.
Platform
Consider an effective platform to launch the contest. For example, if the purpose of this contest is brand awareness, then Facebook and Instagram are good options.
If the purpose of contest is to improve search engine ranking of your brand, then create a contest form on your website and promote the contest on social media.
Building a Backbone
Building contest backbone includes planning out marketing strategies, promoting locally by distributing pamphlets or attending conferences, and deciding the strategy to figure out how to reward the winners. Don't forget to share the defining features of winners with contestants.
A contest creating app like Easypromos App can be used to create highly customized contest like making full screen galleries or optimizing your contest design for mobile phones and small screens.
Step 3: Promotion
You can locally promote the contest with techniques demonstrated in 'Building a Backbone'. Here are more promotional strategies.
Marketing
Associate the contest with a prominent brand as a sponsor of your contest. This will bring revenue as well as audience attention.
Also, promote the brand on social media by creating Facebook pages and Instagram profiles and paying the social networking sites to advertise your contest.
Hashtags
Create unique and attractive hashtags, and use them in your promotional posts to attract more contestants.
After completing the contest assessment, make sure to deliver the giveaways for earning loyalty and trust of customers. Don't forget to gather contest feedback and ask contestants to write testimonials about their experience.
You can promote the contest on Facebook, Twitter and Instagram with Easypromos App. It allows you to invite more people, enable people to participate and publish results by transparent winner-picking system like voting, sweepstakes or jury.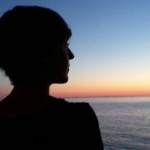 Alexandra Cantos
Journalist and communication freelance
Digital marketing and Cultural communication skills
Alex is an Easypromos' Blog contributor
Publication date: 2015-02-05