Posted in: EventsLast update: 26/11/15
This American federal holiday is for celebrating George Washington's birthday, which is on the 3rd Monday of February. However, people celebrating this occasion usually keep in mind the other presidents as well whose birthday comes in February. You, as a brand, can take this occasion to draft a quiz on George Washington and post it on your social media platforms, blogspot, and website to gain interest from among your followers. You can also host a special contest in light of President's Day so that more people become excited to enter into the contest and in the process brush up on their history of the American president.

Drafting your President's Day quiz
You can take reference from all the previous quizzes that have been drafted till date and then draft a quiz of your own that you can then post on your social media sites, blog, and official website.
You are bound to get a lot of response as there are many people who take part in such quizzes, either for the purpose of competition or to check their general knowledge. However, the quiz should be drafted well in advance so that it can be checked thoroughly, updated accordingly, and then posted almost a week before President's Day.
Making sure there is sufficient participation
Once the quiz has been finalized and posted, you should have sufficient strategies in place to ensure that a lot of people, specifically your target audience end up participating in the quiz. You can make sure of this by using the right hashtags and terms to attract more attention. You should also make your social media profile pages more in line with this holiday so that your existing followers know that you are celebrating with them.
President's Day is all about creating awareness and making sure that you use the right strategies to increase the interests of all the people around. Without a doubt, the holiday is and has been well celebrated for a long time and it continues its tradition strongly. However, your quiz should ask the right questions and it should be as interesting as possible.
Useful articles to read:
Easypromos and its new, redesigned system for quizzes and questionnaires
Some ideas to create your Question & Answer Contest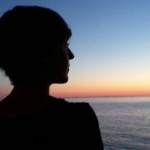 Alexandra Cantos
Journalist and communication freelance
Digital marketing and Cultural communication skills
Alex is an Easypromos' Blog contributor
Publication date: 2015-02-17