Posted in: EventsLast update: 15/12/15
Groundhog Day is coming up! Do you know what this means? Yes, this gives you the perfect opportunity to boost the image of your brand and build brand recall by creating your very own gallery of hashtags. This will be an entirely public gallery where you can import all the images or videos consisting of a specific hashtag and then present it to your audience.

The Power Of Your Participants
Your participants have a lot of power in that they are constantly coming up with a lot of content over the internet. With the coming of Groundhog Day, the internet will especially be super busy and completely dedicated to the day. You can use this content and special hashtags to viralize your brand quickly.
The Benefits Of A Gallery Of Hashtags
With a gallery of hashtags, you can:
Display high quality images and videos in a single gallery for people to see.
Display all images in real time.
Viralize your brand and increase brand recall.
Involve participants and followers and make them loyal to your brand.
Stand out from your competition and other brands.
Celebrate Groundhog Day in style.
How Viralizing Can Be Beneficial For Your Brand
When you viralize content over the internet, more and more people come across it. The more people see the content, the more they will know about you and start associating with you. This is a great way to obtain more followers and in turn convert them into loyal customers. The best way to keep your audience members engaged with your brand is to be as interactive as possible over social media.
You should take complete advantage of days such as Groundhog Day. This should not only be done by creating a gallery of hashtags but also promoting that gallery in turn to generate more activity from your users. You can also consider interacting more with your customers by responding to them over social media and engaging with them to the fullest.
Note: Read this article to discover how to create a hashtag for your Twitter and Instagram campaigns.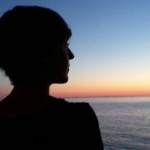 Alexandra Cantos
Journalist and communication freelance
Digital marketing and Cultural communication skills
Alex is an Easypromos' Blog contributor
Publication date: 2015-02-02