Posted in: EventsLast update: 05/06/20
Employee Appreciation Day is observed on the first Friday in March, and is a great way for bosses to appreciate their staff. Offices generally host parties, give their workers the day off, or organize fun activities for the staff.

Create Sweepstakes on Employee Appreciation Day
Employee Appreciation Day is a great day to create sweepstakes. Here is how you can do it:
Assess the Objectives
You should know the reason why you are creating the sweepstakes. Here are some of the potential reasons:
To increase product awareness.
To get customer referrals.
To get more profit.
To increase traffic.
To increase number of followers on social media platforms.
To give your business more exposure.
Plan Everything Out
You should have a random picker tool. If you want your sweepstakes to be automatic, random and with a certificate of validity, then try out the giveaway entry form demo.
Make sure that you follow the sweepstakes instructions and rules.
Pick a location.
Decide a budget.
Launch the Sweepstakes
Attract people.
Advertise it on social media.
Be In Touch With the Contestants
Here is what you need to do to get in touch with the successful candidates:
Send them an email. This should include two tweets per day, one Facebook post per day, and one email every week.
Make sure that the sweepstake application is working as it should.
Reach out to the successful contestants.
Give link to the prize (if it is your own product), and let the participants know how they can buy it.
Ending the Sweepstakes
Finally you are done. All you have to do is send out an email, or put it up on social media that your sweepstake has ended. Your sweepstake tool will make the selection very easy. Here are the steps that you need to take:
Remove the sweepstake tool from your page.
Get in touch with the winner.
Send them the prize.
Share the results and the winner's image on your website and social media accounts.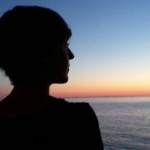 Alexandra Cantos
Journalist and communication freelance Digital marketing and Cultural communication skills Alex is an Easypromos' Blog contributor
Publication date: 2015-03-05