Posted in: EventsLast update: 15/03/18
Easter will fall on Sunday, April 16 in 2017. It is a great day to have a recruiters contest. Here is why.

Why You Should Host a Recruiters Contest On Easter Sunday
It Will Promote Your Business
The promotion is likely to go viral because the participants have to get others to participate as well to make their own entry valid. You can choose to reward those with the highest number of recruits. This will make people share the promotion and thus your name, so that they can have a chance to win.
It Will Increase the Number of Followers
With the My Networks layer, you can invite the participants to follow you on your social media channels. You can read much more about how this works and what it does here.
It Will Increase your Database
A user is recruited when he/she submits the registration form, meaning that it's one more participation. They have to accept all the terms and conditions of the promotion in order for it to be a valid entry, and you can therefore send them for example email marketing as well if you include that in your terms and conditions. Take advantage of this holiday period with an Easter Sunday Promotion, for example a sweepstakes with recruiting system enable, will reward you with lots of new leads.
Get the Users Involved and Engaged
For a user's participation to be valid, they should invite their family and friends, so that they can participate in the promotion as well to count as recruits from that participant. They can be invited in the following ways:
Sharing the promotion page.
Invite their friends to the promotion.
Share the invitation on their social media pages.
Always using the personal link so they count as recruits from this participant.
Here you can read an article with 5 keys to create a viral promotion.
 
How to Host a Recruiting Contest
You can use the following ideas to use the recruitment system:
You can decide the minimum number of recruits the participants should get, in order to opt for the prize. The higher the number of recruited users, the higher the chances of winning.
You can create competition between the users.
You can incentivize further by giving discounts to top recruiters to turn them into potential customers.
If you are looking to make your promotion viral, you need a recruiter's tool. Try out the demo here.
And if you still don't have an Easypromos account, you can create one for free here.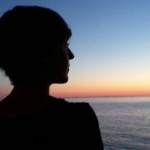 Alexandra Cantos
Journalist and communication freelance
Digital marketing and Cultural communication skills
Alex is an Easypromos' Blog contributor
Publication date: 2015-03-27