Posted in: EventsLast update: 21/02/18
Tax Day will be celebrated on April 18th in 2016, and is a day on which a person's income tax is due to the federal government. As a business, your main aim should be to utilize every event or festival to expand your business, and get more profit.

Get More Profit on Tax Day
Here are some ways in which you can use tax day to gather more profit for your business:
Have Discount Coupons and Gift Cards
You can attract people by having a special sale on Tax Day. You can offer a discount on future purchases that can be activated a few days after the transaction. This way people will not only visit your business on Tax day, but also a few days after it, when the influx of customers will be low.
The gift cards or promotional codes that you will hand out in April will help you in making profit in the upcoming months. Furthermore, you can use Tax Day as a means of thanking the customers for being loyal to the country and your business. You can try out the demo for coupons and promotional codes, and make life easier for yourself.
Have a Fun Contest
You can have fun contests on Tax Day. Create online quizzes, photo and video contests, as that way people will get to know about your business. Make sure you use the power of social media to advertise the contests.
For Facebook, you can create a special event page to invite your customers, for Twitter you can use creative hashtags to get noticed, and finally for Instagram and Pinterest you can use attractive images to let your followers know about the contest. If your target audience includes elderly customers, then you can call them, or send an email. Don't forget to inform your customers that they are eligible for the contest, only if they will spend a certain amount in your store.
Have a Sweepstakes
Everybody loves winning a prize. You can organize a sweepstakes for the responsible citizens who pay their taxes to the government. Make sure you advertise this a few weeks in advance, and the gift is really good, so that it can attract a lot of new customers. The prize can include gift coupons that can be utilized at your store.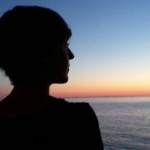 Alexandra Cantos
Journalist and communication freelance
Digital marketing and Cultural communication skills
Alex is an Easypromos' Blog contributor
Publication date: 2015-04-18