Posted in: Ideas for your websiteLast update: 03/08/20
Let's face it; April fool's Day is extremely fun. There are so many ways in which you can prank your partner, friends, and family or even colleagues at work. Just remember that your pranks should be fun and harmless so that the other person can have a good laugh about it too. Here's how you can organize an April fool's promotion for your social media followers!

1st of April is the only day of the year that makes almost everyone turn into Kevin McCallister. But apart from pranking your family and co-workers, it's important to also remember about your online community and loyal followers. Today we share a few fun ideas on how to celebrate April Fool's on social media.
Connect with your audience
You must know by now that high social media engagement is one of the most crucial things brands look for on the Internet. And any occasion is good enough to look for ways to boost user interactions and brand visibility.
As everyone likes a bit of laugh, April Fool's is a great opportunity to offer your audience chances to share their favorite jokes, or even win some awesome freebies.
Email
Email your audience about the upcoming April Fool's Day and include a list of pranks in it, so that they can get new ideas. If you plan on having an event, then don't forget to mention it in the email.
Social Media Posts
Never underestimate the power of social media. You can post social media posts on all the major social media websites like Facebook, Twitter, Pinterest, Instagram, Google+ and LinkedIn to gain more exposure.
Event Page
You can create an event page on Facebook and invite all your friends there. Ask your friends to invite their friends so that the event gains popularity.
Sweepstakes
You can get anyone's attention by keeping a sweepstakes and offering the people a great price in the end. You can carry out automatic and random sweepstakes here.
Keep a Competition
You can hold a competition, and the contestant with the best pranks will win a prize. You can pick your favorite prank with the Easypromos app.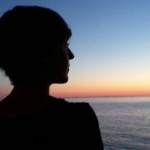 Alexandra Cantos
Journalist and communication freelance Digital marketing and Cultural communication skills Alex is an Easypromos' Blog contributor
Publication date: 2015-04-01