Posted in: EventsLast update: 21/12/15
Let's face it; April fool's Day is extremely fun. There are so many ways in which you can prank your partner, friends, and family. Just remember that your pranks should be fun and harmless so that the other person can have a good laugh about it too. Here are top 5 pranks that you can do this April fool's day.

Hogwarts Acceptance Letters
Make a formal looking letter and address it to a friend saying that they have been accepted into Hogwarts. Your friend will surely be confused and will wonder what is going on.
Insect Lamps
Take a black paper, cut an insect shape out of it and place it inside the lamp. When a friend will turn on the lamp, they will think that there is an actual insect inside their room.
Turn the World Upside Down
You can play this prank on a coworker. As soon as they leave their desk for a bathroom break, hit Ctrl+Alt+Down Arrow to flip the screen so that their screen upside down.
Soap that Won't Lather
You can use this prank on your roommate. Take the soap in your bathroom and cover it with clear nail polish. They will keep trying to lather but the soap won't budge.
Stick Coins to Sidewalk
This one never gets old. Take some glue and paste coins on the sidewalk of a busy road. Watch people as they will unsuccessfully try to pick up the coins.
How to Let Your Audience Know
If you already have a list of pranks then you can inform your audience via:
Email
Email your audience about the upcoming April Fool's Day and include a list of pranks in it, so that they can get new ideas. If you plan on having an event, then don't forget to mention it in the email.
Social Media Posts
Never underestimate the power of social media. You can post social media posts on all the major social media websites like Facebook, Twitter, Pinterest, Instagram, Google+ and LinkedIn to gain more exposure.
Event Page
You can create an event page on Facebook and invite all your friends there. Ask your friends to invite their friends so that the event gains popularity.
Sweepstakes
You can get anyone's attention by keeping a sweepstakes and offering the people a great price in the end. You can carry out automatic and random sweepstakes here.
Keep a Competition
You can hold a competition, and the contestant with the best pranks will win a prize. You can pick your favorite prank with the help of Easypromos right here.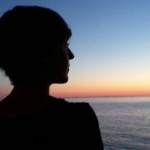 Alexandra Cantos
Journalist and communication freelance
Digital marketing and Cultural communication skills
Alex is an Easypromos' Blog contributor
Publication date: 2015-04-01