Posted in: Digital marketing,Ideas for your websiteLast update: 07/05/15
Combining online and offline marketing is a strategy used more and more frequently by communication professionals. It enables the perfect integration of different channels, taking advantage of the benefits that each affords. By combining these two marketing methods we can obtain a greater probability of success. This is what we are going to analyze in this post, by examining some of the moments at which online and offline marketing come together. This is known as Integrated or Blended Marketing.

We're going to outline two case studies in which actions carried out in the digital environment were combined, coherently and effectively, with offline channels.
Baricentro case study
The client
Baricentro is a shopping center based on a new concept of distribution in Spain, inspired by US-style shopping malls: a commercial center with an area of 42.000m2, located away from the urban center; a wide range on offer, including a multiplex cinema, a hypermarket, fashion, furniture and appliance stores, restaurants and cafés, etc.
The campaign
As part of Carnival 2015, Baricentro organized a costume party in Facebook. Children who wanted to take part had to go to a catwalk in the shopping center to have their photo taken. The shopping mall took the photos and shared them to Facebook, so that users could vote for their favorite. To do this, they used the "Pick your favorite" application. The prize was a check worth 150 euros to spend in the mall.
Objectives
They used social networks as a method for diffusing the campaign and this enabled them to reach a wider audience more quickly.
Participation required travelling to the mall – a way of attracting potential customers.
Voting was carried out via Facebook, in order to involve users in the viralization process through their voting.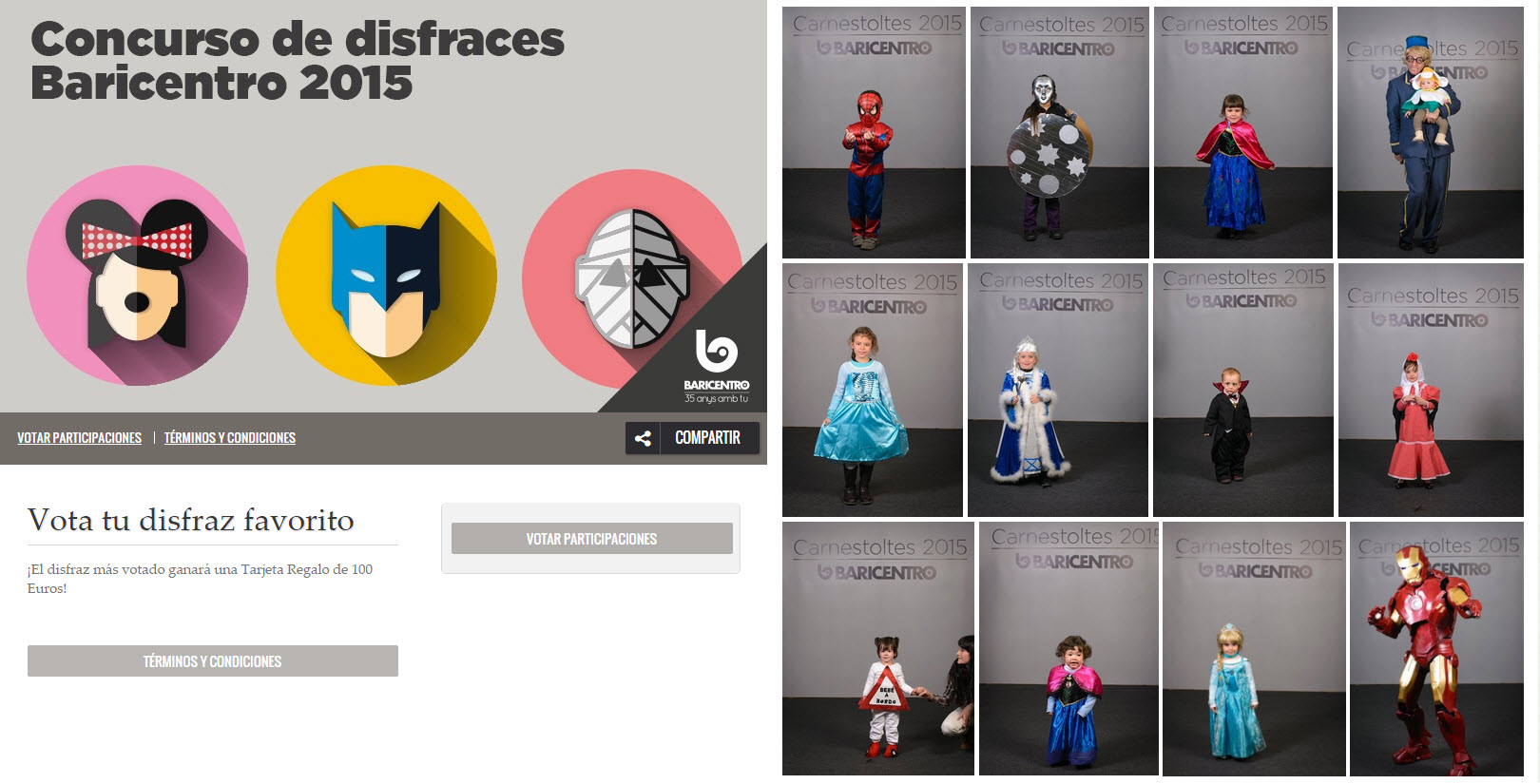 The #SaintPatricksDay barber's chair campaign by the Miramar Shopping Mall
The client
The Miramar Shopping and Entertainment Center, inaugurated in 2004, places an area of 119.000 m2 at the disposal of its customers. This makes it one of the largest shopping complexes on the Costa del Sol.
The campaign
The #SaintPatricksDay barber's chair was a contest that the shopping center held for its customers. Using the social networks, it encouraged them to come to one of their establishments to have a photo taken of themselves after a makeover to make them redheads.
The shopping mall uploaded photos of the participants, as in the previous case, using the "Pick your favorite" dynamic, but in this case they divided the contest into two categories: adults and children. Once the photos were uploaded, a voting system was activated which permitted all participants to disseminate the images and collect votes.
Objectives
To take advantage of a world-famous festival
To bring customers to a specific location via a promotion carried out on the social networks
To reach new clients
To increase their database
To loyalize their customers
To carry out branding
To promote one of the establishments in the shopping mall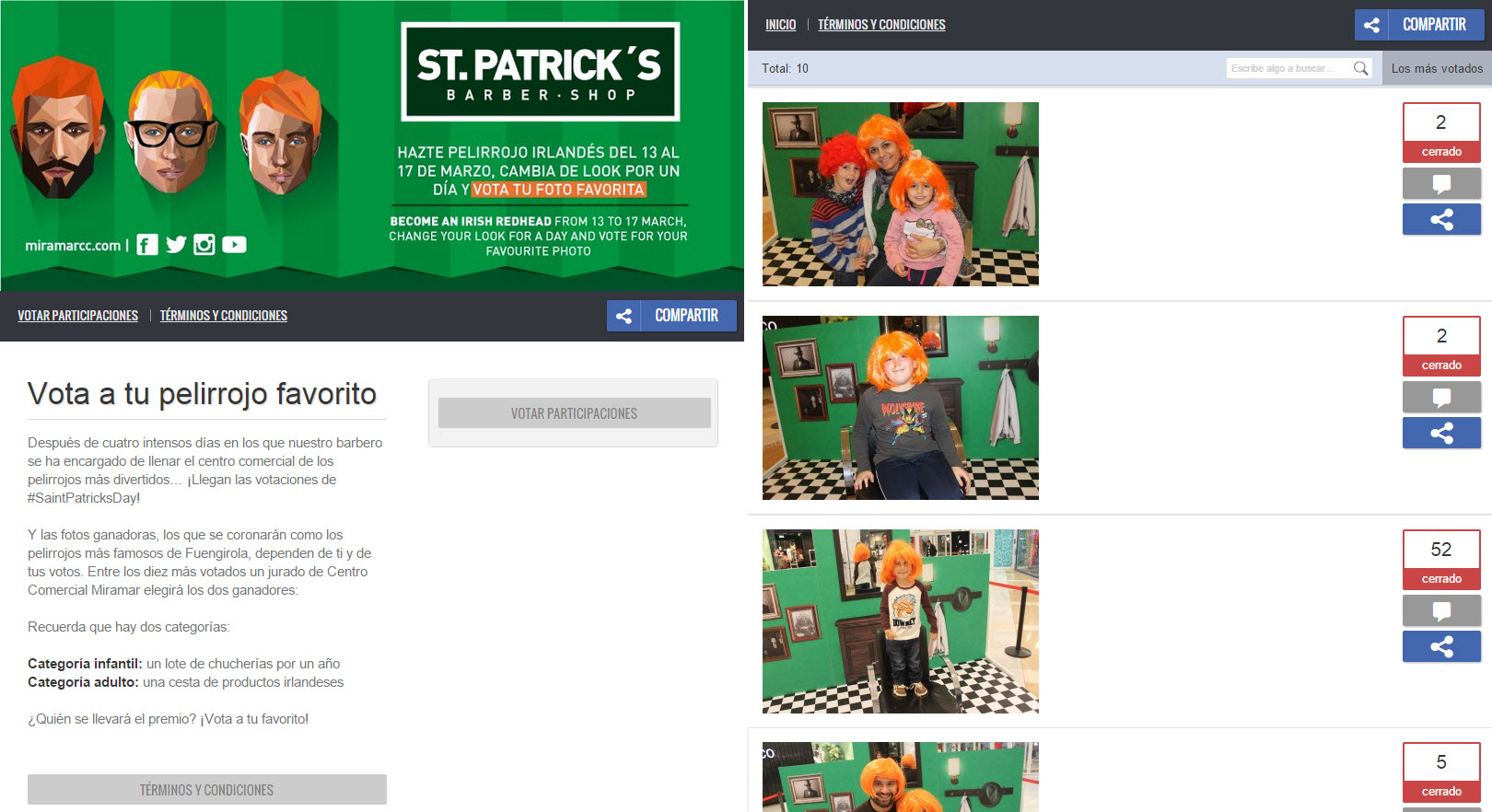 In conclusion, it's clear that the possibilities for interaction between traditional and online marketing are infinite:
You can communicate the same message and the same content by simply adapting the format in order to reach a wider range of public (for example, products of a company presented on a website or in a printed catalogue).
It is also possible to use each of the supports for a different objective (for example, a marketing action at the point of sale to increase sales, and diffusion across social networks to generate virality).
You can alternate online and offline marketing actions, depending on how you have planned the action.
As you can see, blended marketing is both a reality and a resource that brands are integrating every day into their marketing mix. It is something that never ceases to surprise us.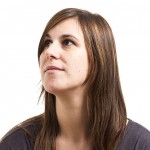 Silvia Marti Ferrer
Marketing and Customer care Easypromos' team
Publication date: 2015-04-09