Posted in: Applications for TwitterLast update: 31/08/21
Twitter has introduced a new feature: You can now record a video, upload it and share it via Twitter from the app itself. This feature is being implemented gradually in iOS and Android. This means it is no longer necessary to have a Vine account in order to share videos in Twitter, making it a quicker and easier process.

You can now capture and share videos from the Twitter app and the videos that can be uploaded and shared from the Twitter app itself can have a maximum length of 30 seconds and are not played automatically while scrolling down the timeline. There are two possibilities when uploading and sharing a video: record it directly from the app or upload it from the gallery of the device. The option of uploading a video from the gallery currently only works in iOS. It will be available for Android soon.
To take advantage of this new feature, Easypromos has now integrated Twitter with video contests. Now you can organize a hashtag video contest using a hashtag and users will be able to participate from both Twitter and Instagram.
The process will be just as simple as with photo and text contests. Anyone with a public Twitter profile will be able to participate with a video in the contest by sharing it on Twitter along with the hashtag of the contest. This is how Twitter videos will be displayed in the contest gallery: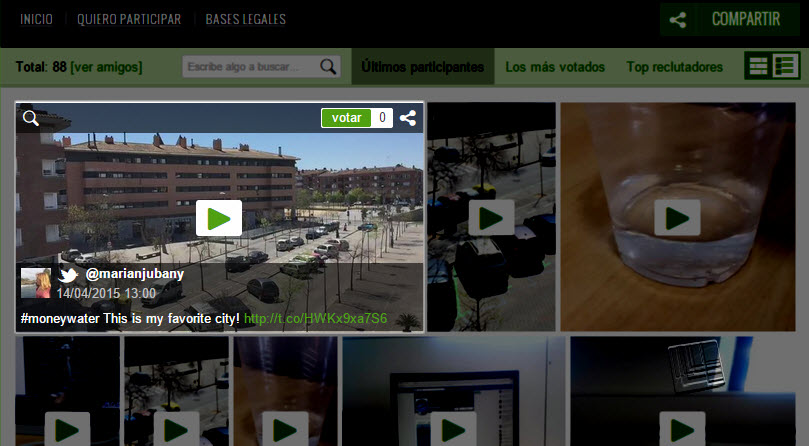 Find out more about contests via hashtag.
Publication date: 2015-04-21