Posted in: EventsLast update: 13/11/15
According to Daughter and Sons Org, in 2014, more than 37 million family members actively celebrated the day, and daughters and sons were brought to 3.5 million workplaces. With its increasing popularity, the Take Our Daughters and Sons to Work Day is also becoming one of the most-awaited days in America. More people want to test their creativity and expect someone to rate how it worked out. According to the given stats, creating a photo contest on this day means that you have a chance to attract 37 million families.

The best way to promote and organize a photo contest is to use a software or application and run it on social networking sites like Facebook, Twitter, and Instagram. Easypromos App is a good option to create a contest by integrating the app with your Facebook page. The app adds a contest tab or hashtag on your page and allows the contestants to participate with its help.
Here are 5 steps to create a successful photo contest.
1. Define Contest Goals
There is always a purpose behind setting up a contest. Brands set up contest for different purposes including attracting more audience, generating leads, brand awareness, introduction of a new product, and others. Define your goals and merge them with the contest in least promotional manner.
2. Structurally and Technically Establish the Contest
Here are the steps to set up the contest.
Establish a time frame including contest promotion time, launch date and result date.
The criteria of eligibility.
Define conditions to enter the contest including liking your social media, subscribing to your website, sharing contest photo, tagging people or you, using hashtags, and inviting friends to the contest.
Explain how many times a candidate can participate in the contest.
Define the criteria of choosing the winners.
Define your budget and criteria of prizes and giveaways.
Applications like Easypromos also provide you with a number of templates and allow you to customize them according to the theme of contest.
3. Market and Promote
Use email and social media marketing to promote the contest.
Post photos of contest on social media. If the contest form is created on your website then include the link of website in promotional text.
Use all social media forums including Facebook, Instagram, Twitter and others to promote the contest. Use unique hashtags and don't forget to tag people.
Keep reminding people about the contest by sharing it from time to time.
Use Facebook adverts to advertise it locally and nationally.
Make sure to read Twitter Hashtag policies.
A 100% responsive design allows you to attract audience from all screen sizes. Easy Promos App not only provides 100% responsive design but also allow you to promote the contest with hashtag and voting options.
If you want to read a real example of this kind of promotion, here is the success case of Greenpeace Canada Facebook Photo Contest.
4. Monitor and Select
For fair competition, it is essential to monitor the participants. At Instagram, you can use Statigram to monitor the posts, your followers and the contestants.
Also, after selecting the top contestants, review their profiles and make sure that their entries meet the conditions of contest.
5. Publish Winners
Publish the winners on all social media forums where you promoted the contest. Add call-to-action related to your contest and corporate goals. After careful monitoring and selecting the winners with voting, jury or sweepstakes techniques of Easypromos App, you can immediately and simultaneously publish the results on all social networks.
Take Our Daughters and Sons to Work Day will also provide you an amazing collection of pictures. You can convert these pictures into gallery and use it on your official website to convert visitors into leads or attracting more people for your next contest.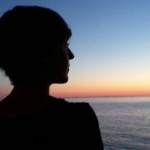 Alexandra Cantos
Journalist and communication freelance
Digital marketing and Cultural communication skills
Alex is an Easypromos' Blog contributor
Publication date: 2015-04-06