Posted in: Success casesLast update: 22/03/17
The following case study includes a concept that we have wanted to talk about for a long time: co-branding. This is a collective action between brands, which if well prepared, can bring great benefits to both parties involved, generating a win-win situation. In this case, the promotion was based on a multiple-choice test: one of the brands was responsible for creating and sharing the test, while the other provided the prize. Co-branding continues to evolve thanks to new technologies in the digital era and, as a consequence, we find dynamics such as those explained below.
The client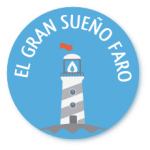 Faro is a community of Chilean travelers who share their dreams through stories on their website, faro.travel, encouraging more people to travel the world and share their stories.
The campaign
Faro proposed a co-branding action with The MAP, a Chilean venture that designs and manufactures decorative maps. After defining the objectives that each of the two companies wished to achieve, the action they decided to carry out was an entertaining contest via Facebook.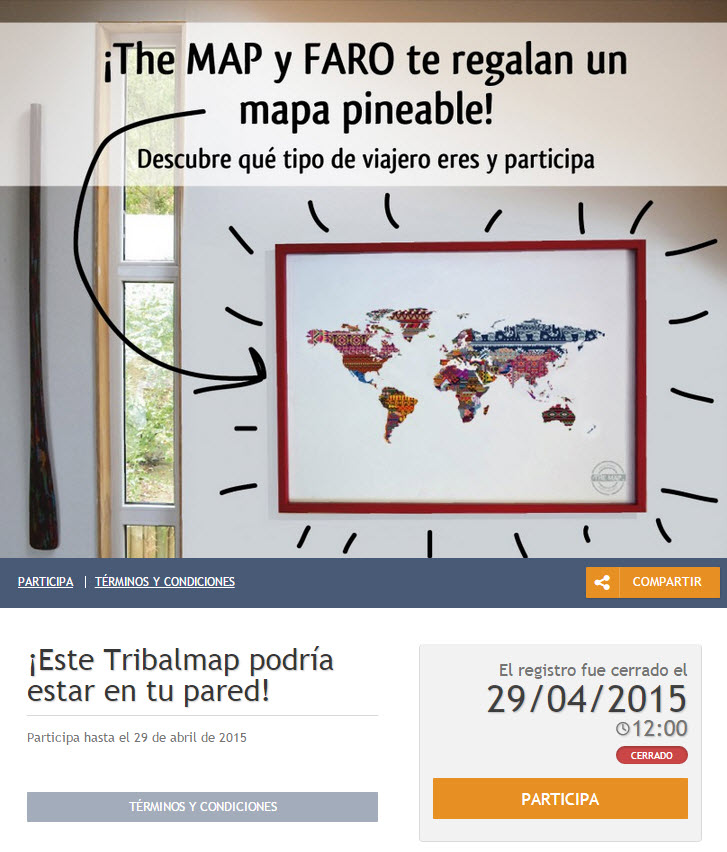 The Challenge
For Faro the objective was to generate a database and develop a relationship with new brands; while the MAP's aim was to obtain new clients and high-quality fans.
The solution
The Premium version of Easypromos was used and the chosen application was a multiple-choice test.
Finding inspiration in the idea of the "Personality test" the contest prepared 7 questions for followers about their travel habits and preferences. Depending on the answers given, followers were then given their own traveler profile.
The contest lasted a week, after which a decorated map was raffled among all the participants.

Benefits obtained from the campaign/promotional action
The campaign generated a win-win situation for the two co-branding companies. Faro collected a database and managed to make a splash among new brands, many of which approached the website after the contest to propose new co-branding options. In the meantime, The MAP obtained new clients and fans for its Facebook Page, as well as information about which of its maps were most popular among participants.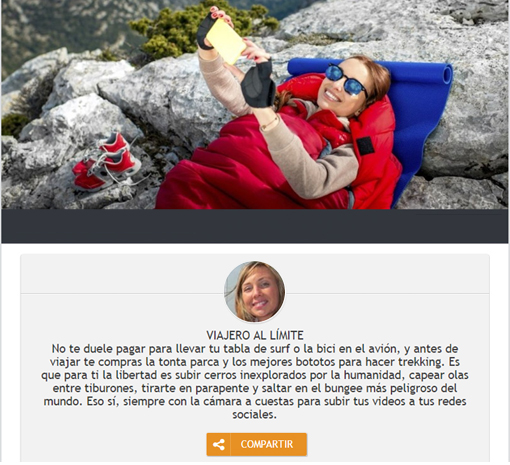 Testimony
"We are very happy with what we have achieved with this contest. Without having to spend huge sums of money, we were able to quickly and easily create an entertaining quiz that helped us share the values of Faro. The Easypromos support team helped us through all the doubts that arose during the process, answering our queries quickly and satisfactorily. Thanks to their help we were able to have the contest ready by the proposed start date and obtain successful results."

-Valeria Villalobos-

Journalist and author for the online community faro.travel
Other case studies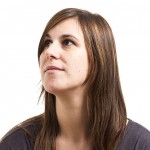 Silvia Marti Ferrer
Marketing and Customer care Easypromos' team
Publication date: 2015-05-15