Posted in: Business newsLast update: 18/06/20
We are excited to announce the launch of the Promotions App Helper, a brand new tool for those who may be new to marketing through digital and social media channels. This simple tool points participants to easy-to-execute applications based on their goals, as well as offers suggestions for building buzz and expanding their audience which they may not have considered on their own.

"We find we are being contacted daily by individuals who know they need to do digital promotions, but don't know where to start," said Carles Bonfill, founder and chief executive officer of Easypromos. "By launching this Helper, we feel we are answering this very strong need. With our guidance, companies can initiate a successful program with greater confidence."
By answering a few simple questions, the Helper aligns great ideas with the best apps to reach a participant's goals, including sweepstakes, contests, quizzes, surveys, loyalty programs and more. The Helper uses Easypromos own quiz software to offers suggestions on how different apps might combine and, if relevant, off-line strategies might work together to power stronger results. No registration is required and participants can test as many ideas as they like, however often they like.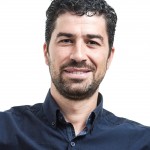 Easypromos CEO and co-funder
Publication date: 2015-05-12