Posted in: Events
Memorial Day is a federal holiday in the USA. It is a day in which people remember those who died in the armed forces, while serving the country. The day is celebrated every year, on the last Monday of May. People usually visit the graveyards, and decorate the graves of the nation's dead heroes with flowers.
You, as a business, can grab the opportunity to create a quiz on the history of America. The quiz can then be posted on all your social media pages and on your official website, so that you get more traffic and a higher number of followers. The contest should be exciting, so that more and more people enter it, and grab the opportunity to recall everything that they know about the American history.

Making the Quiz
Make sure that you take references from other quizzes and books and then draft the quiz. After you are done with the quiz, post it on your website, and all your social media posts such as Facebook, Twitter, Instagram and Pinterest.
A lot of patriotic people, who are well aware of the American history, will rush to be a part of the quiz. Just make sure that you draft the quiz at least a week before the Memorial Day, so that you can look it for errors, and then upload it. Your quiz should be fun and precise, so that more people are interested it. Try the demo here.
Getting More Participants
It is important that you post relevant pictures with the quiz, and show the picture of the prize to all the participants, so that they can be excited to be a part of the competition. In order to attract a large number of people use relevant hashtags, and use the promoted post option on Facebook.
How to Reward the Winners
You can award the winners in the following ways:
Give them an attractive price.
Offer coupons and discounts.
Make them a part of a loyalty or reward program.
Upgrade their current product and service for free.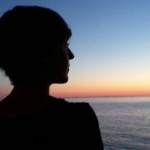 Alexandra Cantos
Journalist and communication freelance
Digital marketing and Cultural communication skills
Alex is an Easypromos' Blog contributor