Posted in: Business newsLast update: 19/12/19
The way in which users sign up and identify themselves when participating in a promotion can vary depending on the campaign type, the channels used for dissemination, and the objectives pursued. For some contests it is recommendable that users sign up via their Facebook accounts; for others, simply asking for the participant's email address might be enough; while for some types of campaigns, users might be able to take part anonymously, not needing to register at all. In this article we explain the different methods for identifying users and look at which methods are recommended for each type of promotion.

When creating a promotion or contest, there is always a participation process by the user. This process might involve: filling in an entry form, uploading a photo, voting, answering a survey, tagging a photo with a hashtag, or sending a tweet. In this participation process, the administrator has the option of compiling users' details, as well as controlling how and when users can take part. There are several ways users can participate in promotions.
An important decision that the administrator must take when setting up a promotion or contest is to determine which value will be used to uniquely identify participants. In other words, by which value of a user's participation can the administrator identify and control whether a user has already taken part.
Currently, when setting up an application in Easypromos, we provide three methods of identifying a user:
Identifying a user from his or her Facebook account
Identifying a user from his or her email address
No user identification required (Anonymous login)
I need to identify users, but should this be with or without using their Facebook account?
How does it work?
When creating a promotion or marketing campaign in which it is necessary to capture users' information via a signup process, the organizer can decide whether to require participants to register via Facebook, or whether to make it merely an optional step.
If the administrator decides to make it obligatory, the application will ask participating users to log in to their Facebook account. If this is the first time that the participant interacts with the application, he or she will also be asked to accept the application's permissions.
Permissions that applications ask for should be previously reviewed by Facebook, who will verify that the application is making appropriate use of permissions authorized by users. Users have the chance to not accept some of the permissions that the application requests.
In Easypromos promotions the only two Facebook permissions that are requested of users are their Basic Details and Email Address. These are two permissions that don't require any verification by the Facebook team. The user is required to accept Basic Details, but can decide whether or not to authorize their Facebook email address. Basic Details enable the application to obtain public information of users, which consists only of:
Their profile photo
Their name and surnames
A unique user ID (FBUID)
Their gender
Their age group
A link to their user profile
Note: from 31 April 2015, the Facebook User IDs (FBUID) provided by Facebook, are different depending on the Facebook application being used.
What is the ratio of acceptance of permissions requested by Facebook applications?
The ratio of acceptance is the percentage of users who authorize the permissions requested of them by applications to obtain users info in Facebook and carry out an action in their name. The acceptance ratio depends on various factors. These are principally:
The total number of permissions requested of users: The more permissions requested, the higher the ratio of refusal.
The type of permission requested: Permissions that enable content to be published automatically to the Timeline of the user are more frequently rejected than permissions that only involve reading the user's Facebook profile information.
The explanation and motive for which the permission is being requested: Before the authorization of Facebook permissions can be requested from the user, he or she has to click on an action (button or link). Explain clearly next to the button the reason for, and benefits of, accepting the application's permissions; this will help the user to understand the permission being requested and encourage them to accept it.
The reputation of the application: In the permissions requested of users the administrator can configure a logo and title of the application. If this information identifies the brand, and it is a brand that is trusted by the user, the ratio of acceptance of permissions also increases.
Currently in Easypromos we have the following ratios of acceptance of permissions:
Ratio of permissions accepted from a PC or laptop: 82%
Ratio of permissions accepted from a mobile device (telephone tablet): 74%
Note: In Easypromos White Label applications, an administrator can customize the logo and name of the application that appears when Facebook permissions are requested of the user. Learn how to do this.
What are the benefits to the user of signing up via Facebook to participate in a promotion?
It streamlines the process of signing up for a promotion, because if the promotion has a registration form, fields such as name, email address and gender will come already filled-in with information from Facebook's public data .
Their Facebook profile photo can be used to identify the user in Facebook photo contests, social media video contests or writing-based contests.
What are the benefits to the promotion administrator of participants identifying themselves via their Facebook account?
More information about the user – since you now have access to the user's Facebook profile.
Participants are visible to the administrator from their Facebook profile photo.
Participants' email addresses are valid, since the email address has already been validated by Facebook.
More control over unique participation. The unique participation is not only based on the email provided by the user, but also on their unique Facebook User ID (FBUID).
What is the difference between promotions with obligatory Facebook identification and those with optional Facebook identification?
The main difference is in the level of participation. For the same type of promotion mechanism, in a contest for which Facebook participation is optional, participation is 30% higher than in the same type of contest with obligatory Facebook registration.
The three main reasons are as follows:
Requesting obligatory Facebook identification involves an extra step in the sign-up process.
There is a 20-25% probability that the user will reject this permission.
Some users don't have a Facebook account, so if you make it obligatory they won't be able to participate.
There is another difference: the quality of the email addresses supplied by users. Users who don't register via Facebook have to manually enter their email address, meaning there is the chance of misspellings and typos.
In Easypromos we provide the emails platform to send automatic emails to participants. The total percentage of successful delivery of generic emails is 96%: 98% in promotions with obligatory Facebook registration, and 92% in promotions with optional Facebook sign-up.
Note: In Premium and White Label promotions it's possible to enable the email validation feature. Participants will receive an automatic email to the address supplied, via which they can validate their participation.
When is it a good idea to make the acceptance of Facebook permissions a mandatory condition?
What we recommend is to never make participating in a promotion via Facebook mandatory. It is better to make it an optional step that the user may decide to take or not.
We only recommend making sign-up via Facebook a mandatory condition in these four situations:
In contests with voting. It's a good idea to always request Facebook permissions from users who are going to vote. In this way, you have more information about the user. Identification of users via Facebook permits the control of unique accounts, meaning that you are not basing the voting system only on the IP and user's cookies. It also provides access to the voter's public Facebook information and gives you the benefit of Facebook's control of valid accounts (Facebook applies automatic processes to eliminate fake accounts).
For contests in which users can participate over several days. If, for example, carrying out an Instant Win promotion, in which users participate every day to try and win prizes, it's a good idea to ask users to register via Facebook. The user will connect through his or her account the first time, and the following days the application will automatically detect the user's Facebook account and won't ask him or her to register again.
In campaigns with daily or weekly sweepstakes. As before, if the option is given to users to identify themselves through their Facebook account the first time they take part, it won't be necessary for them to register again over the remaining days of the swollowingter again over the following days. ersel ollowing days the application will a The system will detect the Facebook user and automatically register them for the contest.
In sweepstakes and contests which are carried out entirely in Facebook on a continual basis. It's a good idea to ask users to identify themselves through their Facebook account if (1) the dissemination of the promotion is carried out only within Facebook and (2) the brand carries out various promotions over a period of time. The ratio of acceptance of permissions of a Facebook application within Facebook is greater than when a user takes part from outside the Facebook environment. Also, once a user has authorized permissions, it streamlines the registration process for subsequent sweepstakes.
Note: If you'd like to find out exactly how user identification works with or without a Facebook account, and how to configure it in the Easypromos administration panel, check this technical dossier.
Participate anonymously
How does it work?
On some occasions it's convenient to enable anonymous registration, particularly when you are more interested in obtaining information and feedback from consumers and users than their sign-up details. For these types of campaigns we have incorporated the 'anonymous' registration feature for use in promotions with the Easypromos 'Quiz' system.
If this feature is activated, when users answer the last question they will directly access the final results page, without ever being shown the registration form. Internally, their participation and the answers provided will be saved anonymously.
When is it a good idea to enable anonymous registration?
In general, anonymous sign-up is a good idea when the objective is not the capturing of user data, but rather the following:
Asking users to complete a test so that you can then use their answers to direct them to specific services or products supplied by your brand.
Carrying out a survey among users to obtain useful information about your services or products.
These types of applications are long lasting and don't have any incentive or prize attached. These applications are thus more like marketing tools, which the brand can permanently include in their Facebook page or webpage.
Note: If you want to learn how anonymous registration works in detail, and how to configure it in the Easypromos administration panel, check this technical tutorial.
Below we present three ideas about how to apply anonymous registration as an inbound marketing tool:
1. You want to organize a Survey to collect feedback from your consumers and clients about your products or their consumer habits, but you don't need their registration details – only their opinions and requirements.
Example: Surveys are useful for obtaining feedback about your brand, getting to know the level of satisfaction of your clients and better understanding your possible clients. But to obtain effective results which are useful for helping you take decisions, you should plan the survey carefully: simple and clear questions, an attractive design with images, etc. The opportunity to enable anonymous registration assures the privacy of respondents. This will contribute to the motivation of users to complete it and give you their opinion.
2. Do you want to publish a questions and answers quiz and have it be active on your Facebook Page? This will provide fun and entertainment to your users without requiring them to leave their information in exchange.
Example: How about providing a space where users can go and have some fun on your Facebook Page? This space could take the form of an application with a question and answer quiz that they can try to answer correctly. To attract users, prepare questions related to themes that will be interesting to your community of followers. For example, if your company is in the publishing sector, why not organize a quiz about your latest novel? Your users will have fun answering the questions, while at the same time you will be promoting and advertising your newest publication.
3. Would you like an application with a multiple-choice questionnaire to help your users discover which of your products or services best meets their needs? The application will be active over an extended period of time, offering your users an application to help them compare and select which of your products best fits their specific needs.
Example: If you have a travel agency with an online presence why not try recommending the ideal trip for each of your clients, based on each one's unique preferences, interests and tastes? To do this you could create a multiple-choice test with various questions related to their tastes and habits. After they have completed the test you will be able to suggest to each user the travel destination that best fits their responses. In this case, the objective of the application won't be so much the capturing of details, but rather placing at the disposal of consumers a tool to help them make better purchases. This means that you might not be interested in activating the registration form.
Here you have an active example of a multiple-choice test with anonymous registration to guide users of your products: Promotions App Helper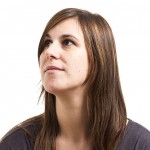 Silvia Marti Ferrer
Marketing and Customer care Easypromos' team
Publication date: 2015-05-22