Posted in: EventsLast update: 23/05/19
Father's Day is an annual event with huge significance – and commercial opportunities. But what if you're tired of the same old sales campaigns? This year, try some original content marketing, with a fun personality quiz and personalized gift guides for consumers.

How quizzes and gift guides increase Father's Day sales
Most of us have taken a quiz – or five – online. But personality quizzes and surveys aren't just to keep Buzzfeed's pageview numbers up. They're also an under-rated content marketing tool which can help you collect leads and perform market research.
Not to mention their viral potential. The average quiz is shared 1,900 times, mostly on Facebook – a social network where marketers notoriously struggle to gain traction.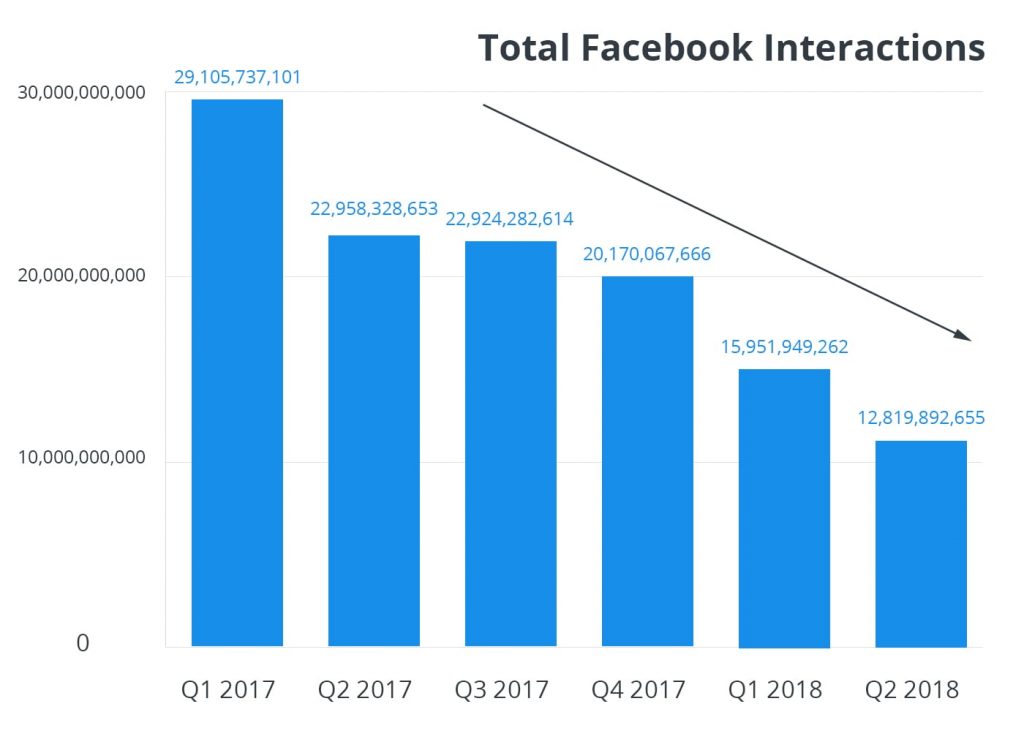 For this Father's Day campaign, we're taking a look at quizzes with gift guides. Why? Because gift guides are another criminally neglected tool for B2C marketing.
They're a great way to introduce consumers to your full range of products. You can even highlight offers from other businesses which sponsor or collaborate with you. You can give one-off product recommendations, or create gift bundles as special Father's Day offers. Just make sure you have a specific buyer persona in mind for each gift guide suggestion.
So we're looking at a pretty sophisticated Father's Day promotion here:
product awareness
brand collaborations
market research
lead generation
personalized customer service
individually customized rewards
… all in one. But guess what? It's actually really, really easy to set up.
How to create a Father's Day quiz
All you have to do is create a couple of multiple-choice questions. Then, set up final messages so that people will get a result that's tailored to their answers.
For example, in our demo of a Father's Day quiz, we just ask people to pick which "type" their dad is: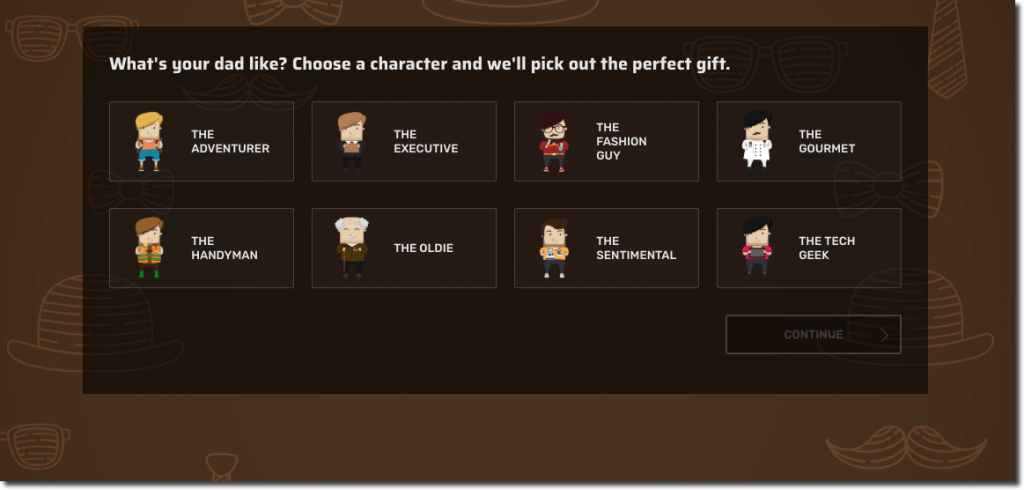 At the end of the quiz, they get a personalized gift guide based on their response:
We usually recommend a maximum of 5-6 questions. Use them to make your test results more and more specific for each individual.
It's not just the final messages – you can personalize prizes, too. When you add a prize to your Father's Day quiz, you can make sure it's only awarded to users who give certain answers. So you can tailor the reward to the response.
How to follow up on your Father's Day quiz
Before people can view their quiz results, they'll have to complete a registration form. This is your opportunity to capture leads and collect information for your marketing CRM.
The basic form is very simple, like in this example. But you can customize it to request more details – such as location, age, gender, or consent to mailing lists.
But what do you plan to do with that information? Well, for a start, you can use email addresses (with GDPR consent!) to follow up with everyone who takes the quiz.
Send messages to thank participants, announce the grand prize winner, or share out smaller rewards. You can use the Easypromos platform to generate and mail out promotional codes – in alphanumerical, barcode, or QR code format.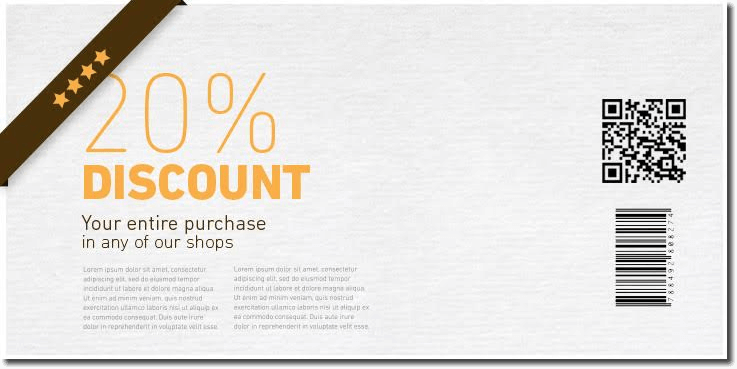 You'll also get statistics about how people answered the questions, and how they found your Father's Day quiz.
You can display the quiz stats publicly, to entertain your followers: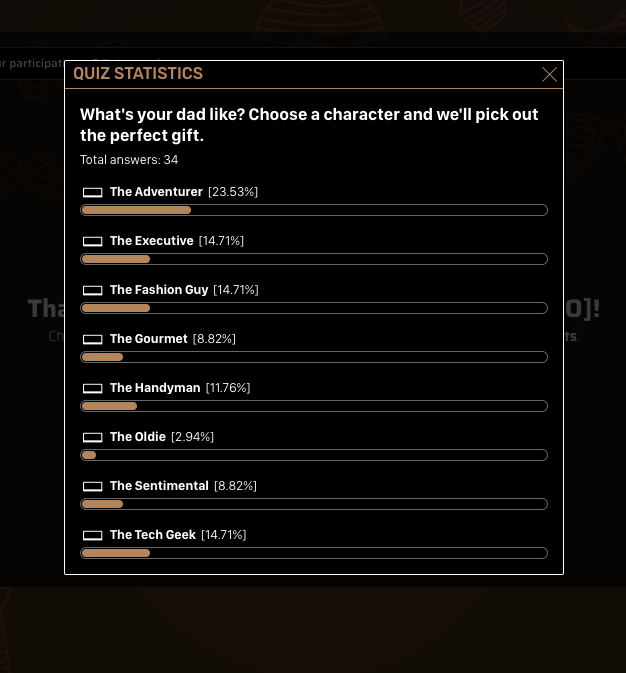 But that's the only public data. All the other information – contact details, link sources, and individual quiz results – is stored securely and privately. You can download it for your own CRM, and use it to plan your next seasonal marketing campaign.
Ready to try it? Click here to test out the Father's Day quiz demo – then use the template to build your own version in minutes.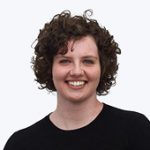 Corinna Keefe
Content marketer at Easypromos
Publication date: 2015-06-20