Posted in: Applications for TwitterLast update: 23/07/15
Sweepstakes held in Twitter are an excellent resource for obtaining followers, but they also enable you to do something just as important – loyalize those users who are already following you. It is simpler to share and viralize your brand content if you do it via a sweepstake, as sweepstakes and contests represent the content that generates most interaction between Twitter users. Retweets will be your greatest allies. In just a few minutes you will achieve levels of interaction that are almost impossible to achieve with other types of publications. Below we propose 5 simple ideas to help you configure a Twitter sweepstakes in just a few minutes.

A sweepstake among followers of an account
This is the simplest dynamic that you can propose in Twitter: to carry out a sweepstake among followers of a Twitter account. For this type of dynamic we can give you three recommendations:
Promote the action via a variety of methods: newsletter, social networks, etc. You will already have customers in your database, or followers from other social networks who are not Twitter followers, and this will be a good way to get them to start following you on Twitter.
Try and ensure that the incentive you offer as a prize somehow relates to the content hosted by your Twitter profile. For example, you could raffle one of your products. In this way, you ensure that the users who start to follow you are really interested in your brand, product or service.
Carry out sweepstakes periodically, whether weekly or monthly, to loyalize your followers or create expectation and excitement among them.
Express sweepstake based on retweets
This is another of the most recurrent and effective dynamics, since between 30-50% of retweets are usually made on the same day as the publication. Use this type of dynamic when the objective is to generate interaction, or when you have prizes to award your customers and you want to do it quickly and transparently.
For example, a radio program could propose a sweepstake among all listeners who retweet a specific tweet. Or you could carry out a sweepstake among all those attending an event, encouraging attendees to help you promote the event by retweeting a specific tweet.
A weekly Twitter sweepstake based on retweets
You can also prepare a sweepstake among all users who retweet your tweet of the week. Announce the contest on Monday and carry it out on Friday. You could accumulate between one to ten tweets and up to a total of 2,000 retweets.
Unlike express sweepstakes, this type of sweepstake with a longer duration fits perfectly when what you are trying to achieve is to get the most out of the dissemination facilitated by retweets, as well as increasing engagement.
Sweepstakes in Twitter based on follower-related objectives
In this case, sweepstakes can have several stages or scales. In other words, set up a challenge in each of the stages and offer a better prize for the more difficult stages. For example: "If we get 3,000 followers by the set date, we'll raffle a bundle of products; if we reach 3,200 followers, we'll raffle two bundles, if we obtain 3,400, we'll raffle three bundles, etc."
Sweepstakes in Twitter based on retweet-related objectives
This idea of a Twitter-related sweepstake is similar to the previous one, except now the objective is to concentrate on the number of retweets. For example, "If we obtain over 30 retweets we'll offer two nights in a hotel instead of just one."
You can even combine different objective-based sweepstakes. For example, "If we reach over 3,000 followers and 30 retweets, then instead of three winners we will choose six from among the participants."
As we have seen, one of the main benefits that can be obtained from Twitter sweepstakes is an increase in engagement. But as well as this, Twitter sweepstakes can also help you increase your number of followers on Twitter, disseminate relevant information through retweets by your followers, and increase your Twitter presence so that users can get to know you better.
If you are certain about the type of sweepstake that you wish to carry out, we suggest you watch this video tutorial so that you can check how to carry out the sweepstake in just a few minutes.
Do you want to test a Twitter sweepstake? Get started! Your first Twitter sweepstake in Easypromos is free.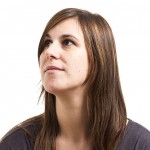 Silvia Marti Ferrer
Marketing and Customer care Easypromos' team
Publication date: 2015-06-17