Posted in: Applications for Facebook
Facebook has spent a long time working to minimize fraudulent actions with the aim of providing a trusted environment for users and businesses. Over the last six months it has progressed a great deal, particularly in its fight against false "likes".

This bad practice has been common among pages that prioritize increasing brand awareness and expanding the fan base over creating quality content. These are profiles which may have thousands of fans on their counter, but lack content and enjoy little interaction with followers.
Facebook is focusing all its efforts on tackling this problem because getting rid of these false likes would greatly improve the effectiveness of their publicity (Facebook's main source of income).
Improvements made by Facebook since October 2014
1. Pattern recognition
New technological advancements used by Facebook can detect patterns of behavior which are usually associated with "click farms", fake accounts or malware.
Once suspicious patterns have been detected, they are investigated thoroughly with the aim of ascertaining whether they represent fraudulent activity. As a consequence, the identification of false "likes" has tripled and these have now all been blocked. It's getting harder and harder to make money from selling false followers.
2. Inform administrators affected by bad practices
Once "false likes" have been detected they are eliminated. A notification is then sent to the administrator, informing them of the block and giving them some guidelines on how to obtain high-quality genuine fans. As of March 2015, more than 200,000 notifications of this sort have been sent.
Here are some of the reasons why you should not buy fans on Facebook
It's a bad investment; because as soon as Facebook detects that "likes" have come from fake accounts, these likes will be eliminated.
Repeatedly purchasing fans can incur sanctions, such as the website being closed down or temporarily deactivated; as well as having the Like button blocked, preventing people from becoming fans of the Page.
Any of these sanctions can reflect negatively on the reputation of a Page. Last March, Facebook updated the number of registered "likes" and many pages suddenly lost millions of fans in just one day.
One of the variables that most influences the Facebook algorithm is the level of interaction of users with the brand. If your Page has many followers but they don't interact with it, this will negatively affect the chances of your publications reaching genuine fans.
It's clear that buying fans is not a good option. As an alternative we suggest that you work hard at creating attractive and appealing content. Contests and promotions remain one of the most-used resources for capturing the attention of possible followers, and above all, for getting them to interact. We suggest some applications that you could use to launch some interesting actions.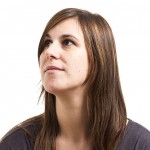 Silvia Marti Ferrer
Marketing and Customer care Easypromos' team
Publication date: 2015-06-05